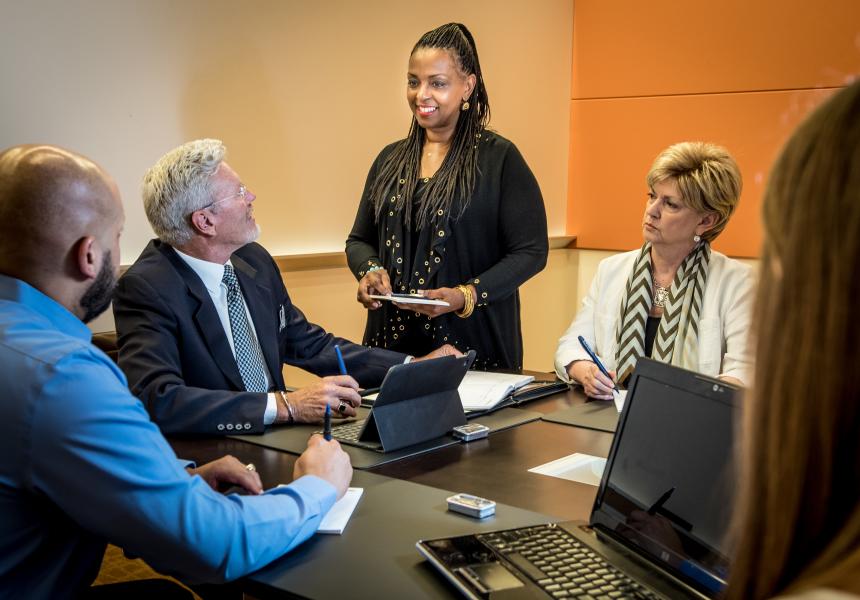 Conveniently situated near the Dallas-Fort Worth Metroplex, the fourth largest metropolitan region in the country, Irving is home to some of the finest amenities and resources for your next corporate meeting. Hosting a meeting in Irving means access to beautiful meeting spaces, hospitable customer service, and distinct things to do and see. Here are the top five reasons why Irving is the perfect place to host your next meeting.
1. Irving Convention Center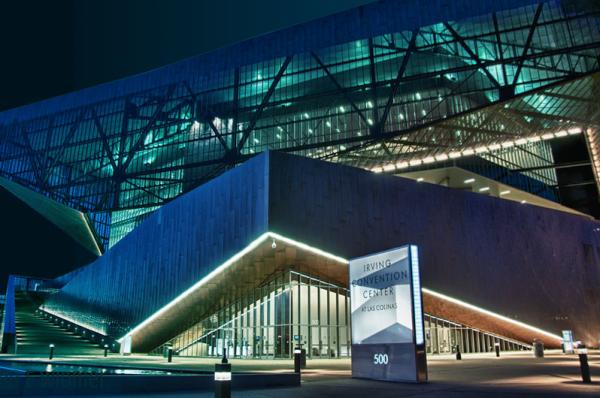 The stunning architecture and almost 100,000 square feet of meeting and exhibit space make the Irving Convention Center at Las Colinas one of the top destinations for business meetings. In addition to vast meeting areas, the Irving Convention Center is situated in a prime spot near many of Irving's best amenities, including a wide selection of restaurants, Lake Carolyn, Toyota Music Factory, and the soon to be Westin Irving Convention Center hotel located right next door, which are all nearby and allow attendees to easily enjoy all the city has to offer.
2. Stellar Customer Service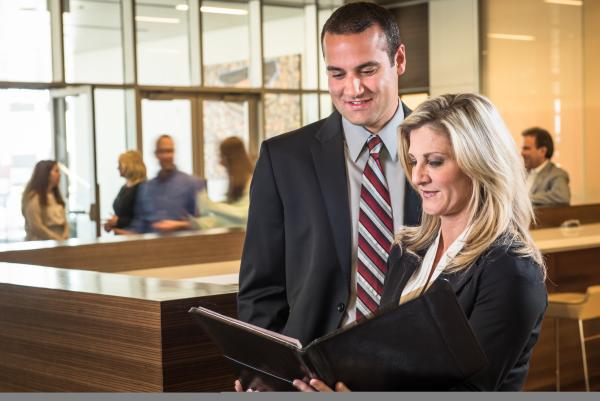 Since Irving is located in one of the friendliest states in the nation, it's no surprise to find excellent customer service all across the town. Southern hospitality abounds at the various hotels, meeting spaces, event venues, restaurants, and more. At the Irving Convention Center, for example, staff are happy to provide a range complimentary services, including helping with registration services, creating guest itineraries, making name badges, visitors bags and brochures, and, for some qualifying groups, offering room night incentives. Check with us to find out what else is available at other area venues.
3. Proximity to DFW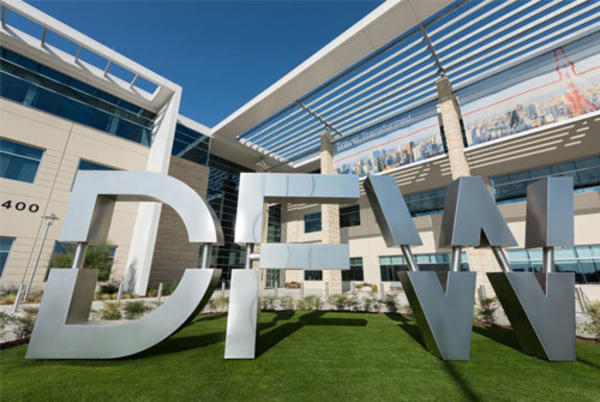 Located right next door to Dallas/Fort Worth International Airport, which boasts more than 2,000 worldwide flights a day, Irving meetings are easy to get to from all around the globe. DFW even offers direct flights to international destinations, so no matter where your attendees are coming from, they'll have an easy journey. What's more, Irving meetings can take place at various venues in close proximity to the airport, so there is very little hassle getting from the plane to the conference room.
4. Entertainment District
After the meeting, enjoy all there is to do in Irving's Entertainment District, which includes the Irving Convention Center, Toyota Music Factory, soon-to-open Westin Irving Convention Center Hotel at Las Colinas, and more. Everything, from bars and restaurants to world-class entertainment, is within easy reach. The Toyota Music Factory, a sprawling entertainment complex, has dozens of bars and restaurants, an Alamo Drafthouse Cinema, and The Pavilion at Toyota Music Factory, which hosts touring bands booked by Live Nation. You'll find something for everyone in Irving's Entertainment District.
5. All the Fun Things To Do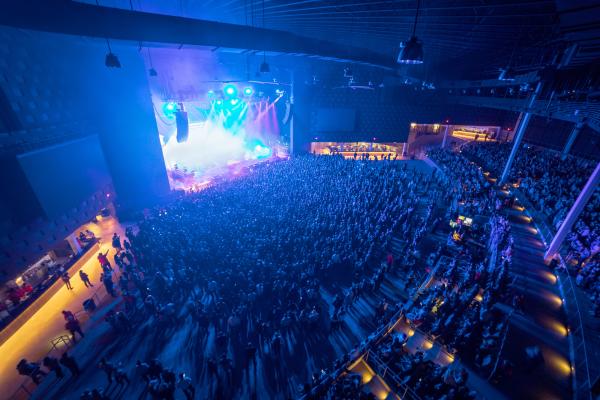 In addition to the Entertainment District, attendees will delight in all of the things Irving has to offer, from plays and live music to exquisite cuisine and arts. At the Irving Arts Center, folks can view new exhibits, tour the sculpture garden, or take in one of the latest performances on one of two stages. And in Irving, no guest goes home hungry—the city has amazing restaurants serving up classic Texas favorites, like BBQ and Tex-Mex, or global culinary hits like Thai and Indian fare.
If you're looking for some extra team-building outside of your meeting, take advantage of the exciting opportunities found in Irving. Plan an action-packed outing to PINSTACK and connect with your team over bowling, go-karts, and rock climbing, or by signing up for one of nearly a dozen team-building packages. If your crew is looking for something more challenging, then lock everyone in a room together at Escape Rooms HQ. Here, they will have to rely on their wits and teamwork skills to solve a puzzle to escape.
These are just a few of the top reasons why Irving is the best meetings destination. Contact our meetings team to learn more.