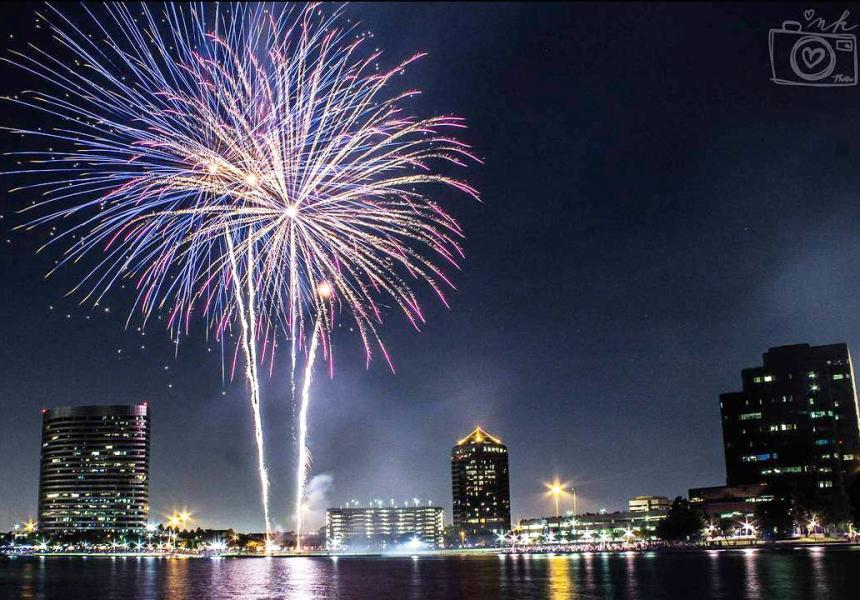 Drink in those summer vibes with all that Irving has to offer this month. Sparklers or spritzers, outside or air-conditioning, boots or Burberry, your choices in Irving are as hot as the weather. So if you want to forget a heartache on the dance floor, or need something else to get you through this semi-charmed kinda life, check out these must-do's in July. 
KICK IT WITH LIVE MUSIC!
The Pavilion at Toyota Music Factory
300 W Las Colinas Blvd  |  972-560-3910
Irving is known for its vibrant night life and that includes talented musicians from near and far. With so much live music to pick from this month, you'll just have to let your groove do the choosing. If you've got dirt on your boots, head on over to The Pavilion at Toyota Music Factory to catch Jon Pardi on Thursday, July 14. Or if you're a 90's child, Third Eye Blind performs there on Sunday, July 31. Check out all the shows at The Pavilion in July ... they're star-studded and groove-approved.
For a list of additional live music all around Irving, click here.
SPARKS AND STRIPES FOREVER!
Irving Heritage District and Levy Event Plaza
Parade: 9 a.m. | Heritage District | East 2nd St between Millennium Park and S Delaware St
Fireworks: 6-10 p.m. | Levy Event Plaza | 501 E Las Colinas Blvd
Your inner eight-year-old wants to watch the parade floats at Irving's Heritage District on July 4 at 9 a.m. And so will your kids. The Sparks & Stripes Independence Day Celebration parade has been voted 'Best Community Event in Irving' for the past several years. It's pretty sparktacular! After the parade, walk on over to Heritage Park for free watermelon and live music until 11 a.m. Click here for the parade route and parking options. 
Then at 6 p.m., head north to the Levy Event Plaza to watch a booming fireworks display. Bring your lawn chairs or blankets and you'll have the best seat in the house, or on the lawn, rather. There'll be more live music, food vendors, family play areas and photo ops. Free parking and shuttles at the Toyota Music Factory parking garage means this is truly a free event. Or, for $10, you can park in the garages nearby.
BEASTLY TALES & NERVOUS BREAKDOWNS
Irving Arts Center
3333 N MacArthur Blvd | 972-252-2787
July 1-10 - Beauty & The Beast (Musical) 
July 15-30 - Women on the Verge of a Nervous Breakdown (Musical Comedy)
With four galleries, two theaters, an outdoor sculpture garden and a variety of meeting space on a 10 acre-site, the Irving Arts Center welcomes guests to enjoy symphonies, stage plays, musicals, art exhibits and long strolls in the sculpture garden.
This month, Gateway Performing Arts presents Disney's Beauty and the Beast. The Beast is in a time crunch to learn his lesson about love and how beauty lies within. Can Belle help him in time? Or will he remain a beast forever? Tickets are $17.50-$31.50. Performance times include:
MainStage Irving-Las Colinas presents another hilarious, yet touching musical set in 1980's Madrid. Women on the Verge of a Nervous Breakdown features Pepa, a wandering lover, the lover's nutty ex-wife, their son and his fiancée, Pepa's ditzy friend and that friend's suspicious boyfriend, plus a lawyer and a talkative taxi driver, all of whom create an irresistible chaos of comedy. This show is not intended for young audiences. Tickets are $25-$32. Performance times include:
Beat the heat with these cool events and make your summer in Irving memorable. And speaking of memories, be sure to tag us on those photos and videos. #VisitIrving #IrvingRocks