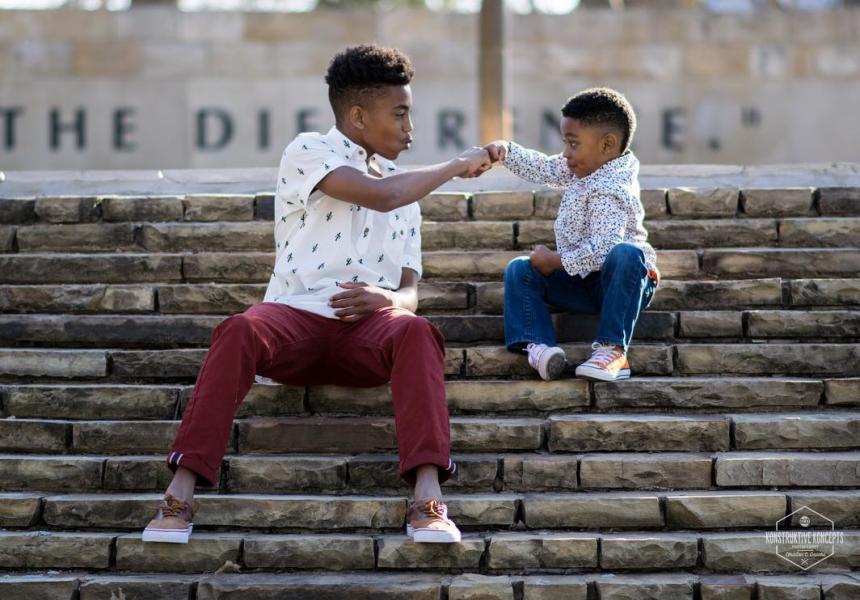 Considering recent events, I have been moved to dig a little deeper into this historical day, and I'd encourage you to do the same. You're certain to learn something new. Here's a small serving of what I've discovered about the holiday and its culinary traditions, plus black culture and its contribution to some of our favorite foods.

What is Juneteenth?
From 1776 to the present day, July 4th has been celebrated as the birth of American independence. However, when the United States became free in 1776, black people were not yet freed from slavery. In fact, black people were not declared free for another 87 years with Abraham Lincoln's signing of the Emancipation Proclamation. And even then, it took an additional two years for the last enslaved people to be freed when news of emancipation reached people in the deepest parts of the former Confederacy in Galveston, Texas.

At its heart, Juneteenth is a day of celebration.
It is also a day of education, reflection, cultural appreciation, and hope. The holiday commemorates the journey and freedom of black people in the US and is often marked with joyful community and family gatherings, educational activities and parades. Although this year's holiday will look different, there are still many ways you can recognize and celebrate the contributions of black people and black culture to our country. 

Let's take a look back at a life of service in Irving.

Jackie Mae Howard Townsell is one of those amazing people that certainly deserves to be  remembered and honored for her contributions to the Bear Creek community in west Irving, one of the oldest black communities in Dallas County. During the late 1850s, a mix of free blacks, whites and their slaves began settling along the upper reaches of Bear Creek. After emancipation, formerly enslaved men and women began moving into the area, which developed into a rural black enclave during the era of racial segregation. Many of those first Bear Creek residents are buried at Shelton's Bear Creek Cemetery, which has been designated a Texas Historical Marker.
Jackie was born in 1936 and moved to Bear Creek with her family at age 13. Bear Creek became her home for life and her passion. During the early 1970s, she worked to help smooth community tensions during the integration of the Irving ISD.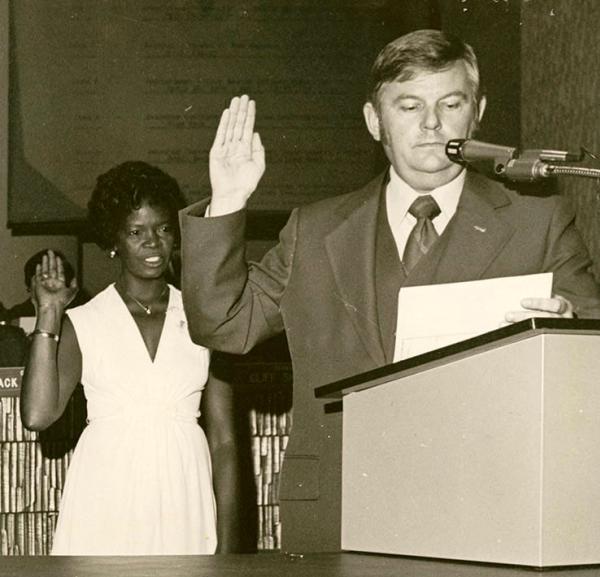 In 1977, Jackie Townsell became the first black elected to the Irving City Council. She was the second woman to hold a City Council position. She was elected to nine consecutive two-year terms thus serving on the City Council from 1977-1995, the longest consecutive term served by any council member.
City of Irving created the Jackie Townsell Bear Creek Heritage Center in recognition of Jackie's years of work bringing a better life to the people of the Bear Creek area. This center and park consists of three history museums, open green space, and two picnic pavilions. Mrs. Townsell died on October 17, 2002, but her legacy lives on!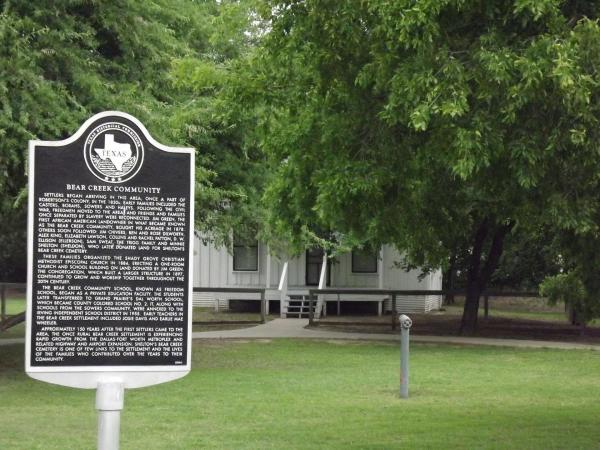 Okay, so by now you might be wondering if this is actually a #FoodieFriday blog. Yes, it is! And here's why...

Jackie shared her spirit and soul through food along with a heaping helping of hospitality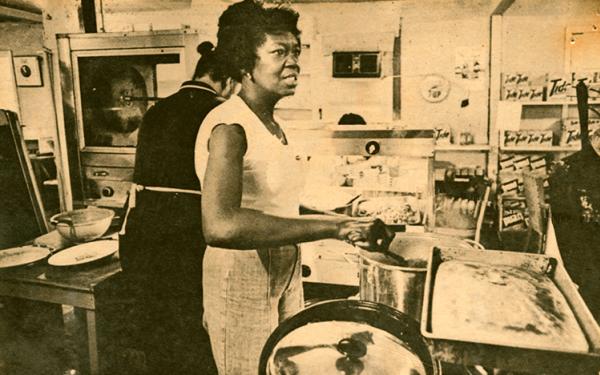 In 1951, Jackie married Jimmie Townsell, and in 1959 they opened a mom-and-pop grocery store which eventually converted into a popular restaurant with Irving residents and business folks, county judges and elected officials from all around Dallas/Fort Worth.  The menu was very simple—it was whatever Miss Jackie, as she was affectionately called by customers, happened to make that day, but you could always count on it being down-home, really good comfort food. Jackie's signature beverage was red Kool-Aid served in a Mason jar.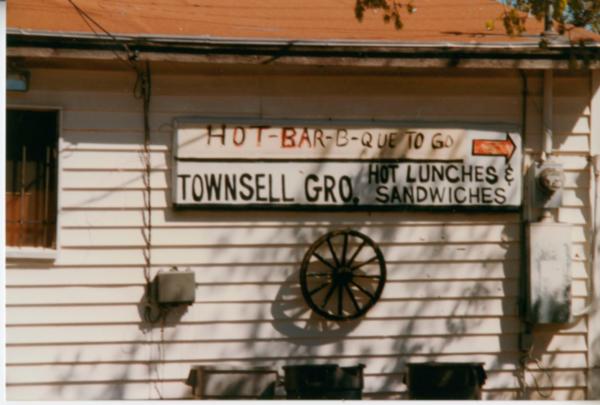 Food for the Mind, Body and Soul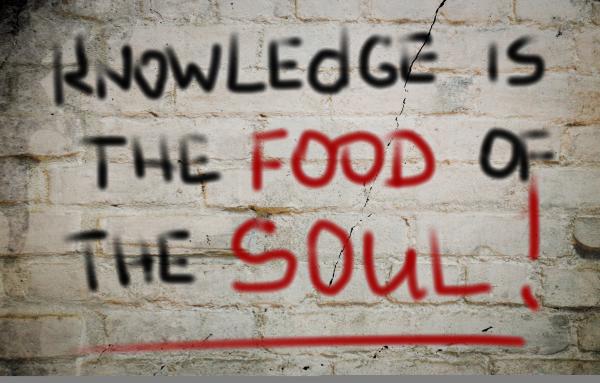 Food ties us to memories of our childhood and our families, but moreover, food connects us to an important part of our culture and the expression of our cultural identity.
 
"Soul Food – This genre of food, now associated with comfort and decadence, was born out of struggle, and survival."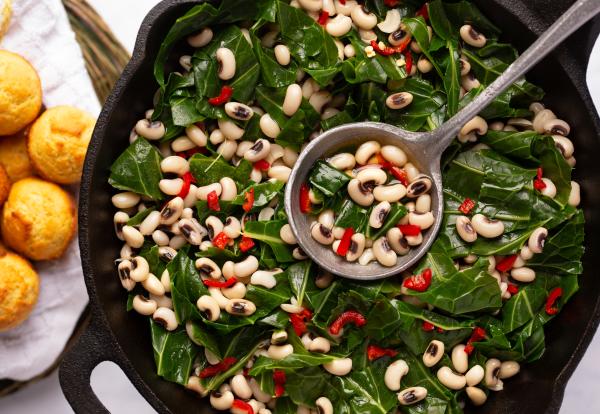 I was riveted when I read that statement, published by so many writers that I couldn't attribute the quote. Soul Food, was born in the deep South and has a rich and important history that ties black culture to its African roots. Forced to live off scraps, enslaved Africans blended African and American cultural traditions and ingredients to create delicious and culturally unique dishes. Weekly food rations included items like corn meal, peas and greens... bringing us cornbread, black-eyed peas and a mess o' greens. Years later in the mid-1960's, the expression Soul Food originated because "soul" was a common word used to describe black culture. 

The southern BBQ that all Americans enjoy today was a direct contribution by African-American slaves.

 
Pork has been popular in the South for centuries and the cheapest, least desired cuts were reserved for the slaves. They became adept at taking marginal cuts of meat such as ribs, salting and smoking them, seasoning them with hot red peppers and vinegar and preparing them in such a way that they were tender and tasty. As time went by, they became staples of modern BBQ preparation, and ironically, the preferred cuts of meat for BBQ. 

Red is one of the rich food traditions of Juneteenth.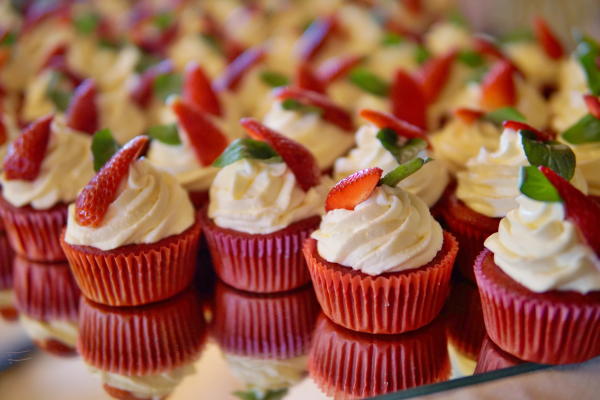 The Juneteenth holiday menu often includes drinking cold glasses of cherry soda, Big Red or red Kool-Aid and feasting on spicy red sausages, beef ribs, red velvet, strawberries and watermelon - all symbolizing the blood, ingenuity and resilience of former slaves. 

Honoring today the Irving way
Celebrate with some delicious home cooking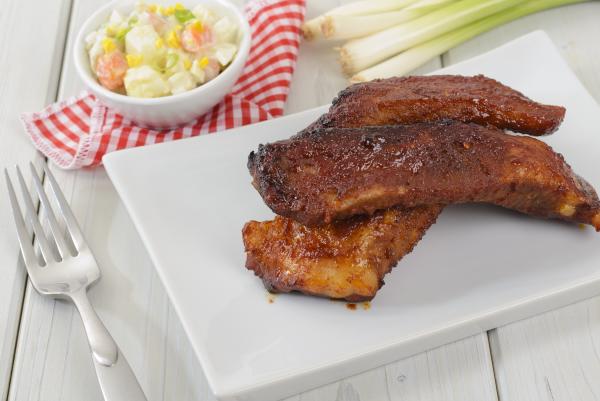 How about some lip-smacking good ribs? A 2015 Texas Monthly article about the historical connection between the food and Juneteenth advised that the best way to celebrate "this thoroughly Texas-rooted holiday, [is to] do it with some barbecue!"
Much to my delight, Jackie's sister, Helen Mosely, graciously provided Jackie's original family recipe for Oven Barbecued Ribs and Potato Salad. This year, host your family barbecue with greater appreciation now that you know how "bbq" came to be. 
 
Check out these new barbecue joints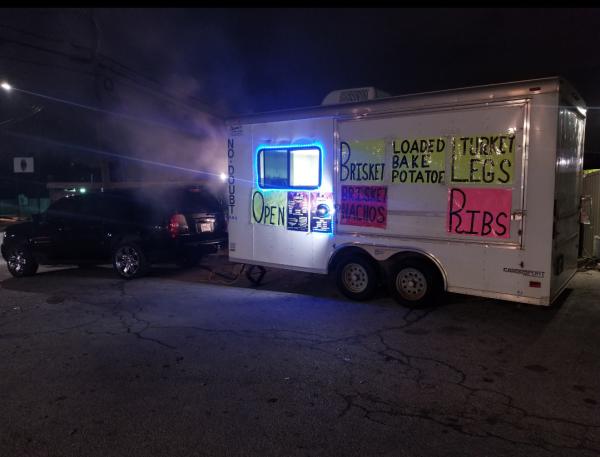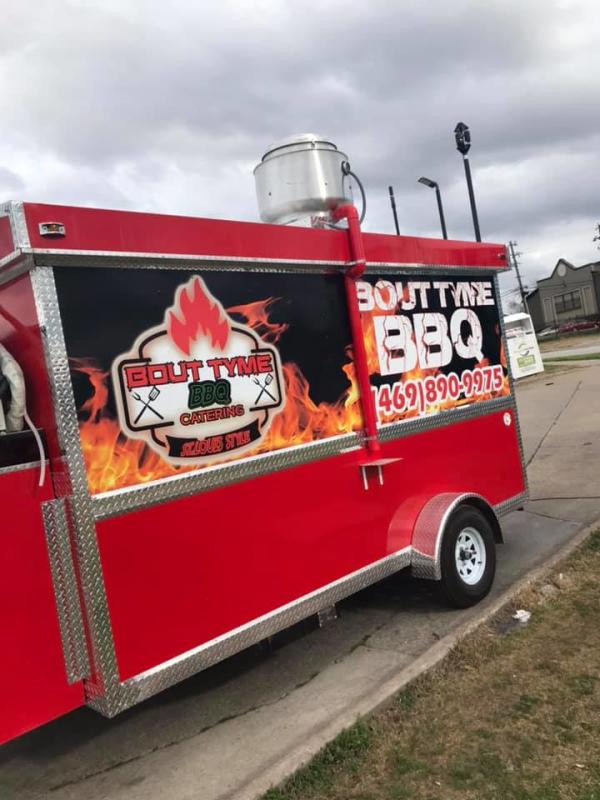 Not a cook?  Eat the traditional Juneteenth barbecue while also supporting black-owned businesses. No doubt, it's delicious if Irving foodie Joy says so…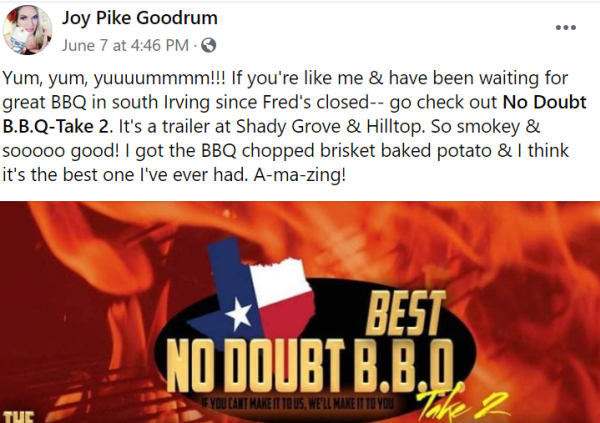 Stay in the loop with the Jackie Townsell Bear Creek Heritage Center
The City of Irving has celebrated Juneteenth for more than 20 years. Kensley Cunningham shares all the details, including new features, about the Juneteenth Celebration at Jackie Townsell Bear Creek Heritage Center on June 19, 3-7 pm, 3925 Jackson St. The event is sponsored by WIIA - West Irving Improvement Association and City of Irving.

Share the Love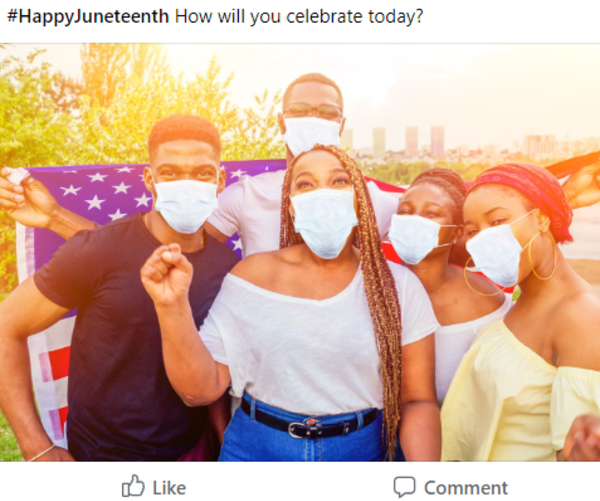 Post your Juneteenth celebration on social. It's a great opportunity to remind all Americans of the many contributions that black people have made to American culture. 

Share a Toast 
Don't forget to raise a crimson-filled Mason jar in honor of Miss Jackie. It doesn't have to be Kool-Aid. Make it a celebration!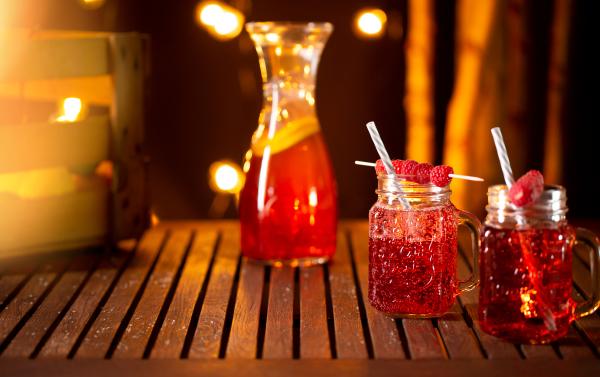 CHEERS!

JACKIE'S OVEN BARBECUED RIBS
Four or five pounds of ribs
Enough flour to coat ribs lightly
Seasoning salt
Black pepper
Garlic salt
One large onion, diced
One bell pepper, diced
Cooking oil (to pre-fry ribs)
Cut ribs in individual-sized servings. Sprinkle seasoning salt on one side; sprinkle garlic salt on the other side. Sprinkle black pepper on both sides. Pre-fry the ribs quickly but lightly on both sides, only enough to brown lightly and seal in juices. Do not over-fry.
Lay ribs in baking pan. Cut onions and bell pepper and distribute over ribs. Pour on homemade or commercial barbecue sauce.
Cover baking pan tightly with aluminum foil. Cook at 350 to 400 degrees for about one hour or until done.

JACKIE'S FAMOUS POTATO SALAD 
Six large potatoes, boiled in jackets until done, then cut into small cubes
Salt to taste
Pepper to taste
One-half cup shredded carrots
One half cup or more of chopped celery
One medium onion, chopped
Three hard boiled eggs
One cup sweet relish
One fourth cup to one half cup of pimiento
Mustard
Salad dressing (salad dressing makes a better product than mayonnaise for this recipe)
Wash potatoes thoroughly. Boil them until done. Cut into cubes (better if peelings are left on). Salt and pepper to taste. Mix together all other ingredients and cool to serve.