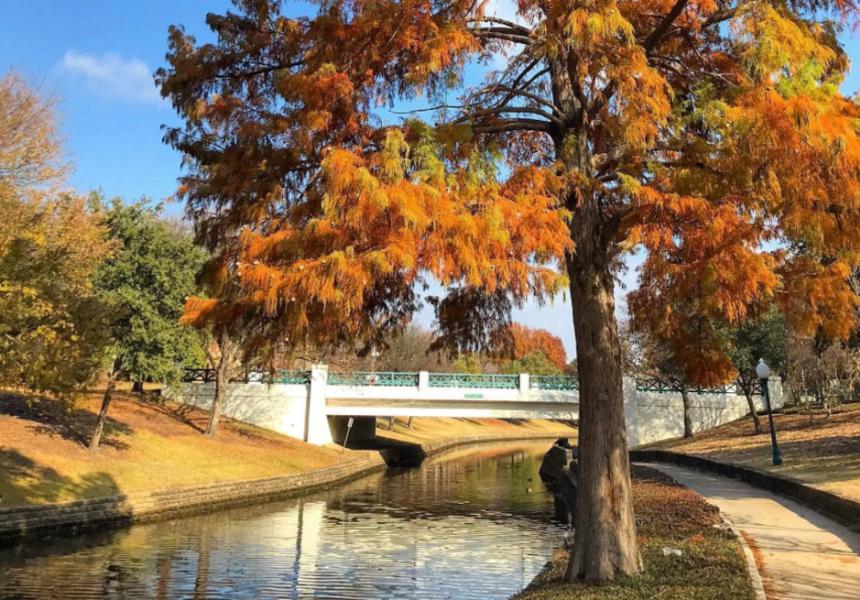 It's hard to believe that November is already here! Use the following list as a guide to all the best things to do in Irving this November.
November 1 - 6
Thursday, Nov. 4
November 5-7, 11-14 & 18-20
When a bad batch of vichyssoise kills off most of the nuns at the convent, they receive a proper burial . . . well, most of them. The coffins are full, but their coffers are now empty. The remaining sisters attempt to raise funds to bury the rest of the nuns, who are resting peacefully in the kitchen freezer. The hilarious musical "Nunsense" will leave you stiff with laughter, and you can see it at the Irving Arts Center. Showtimes are Thu-Sat: 7:30 p.m. and Sun: 2:30 p.m. Admission is $25 - $32.
Saturday, Nov. 6
Porter Robinson's music is very unique compared to other EDM artists, forging his own sounds that can best be described as electro house and synthpop. You can dance to his and Jai Wolf's beats at The Pavilion at Toyota Music Factory at 7 p.m. Admission is $60 - $70+.
You are in for a BIG treat at Southern Junction from 8 - 10 p.m. with Micro Wrestling. If you like wrestling, you'll love all the action of single matches, micro brawls and micro rumbles. Plus, you can hang out after the show to socialize and get autographs. Cost is $23.99 - $528.99+. 
Have you been looking for that unique pair of sneakers for someone on your gift list? Look no more, The Sneaker Exit at the Irving Convention Center allows you to buy, sell and trade your footwear, street apparel and accessories. Show time is 1 - 7 p.m. Admission is $22.94 including tax and fees.
November 7 - 13
Sunday, Nov. 7
Monday, Nov. 8
If a controller helps you unwind at the end of the day, visit the Green Gator for EA Mondays. Just bring your own PS4 controller and try your skills out on Madden, Fight Night, UFC, FIFA and NBA 2K. Games and grog, what could be better?
Thursday, Nov. 11
Friday, Nov. 12
Intocable is an American band from Zapata, Texas, that plays regional Mexican music. Somewhere between Tejano and norteño, they give folk rhythms a touch of pop balladry. Experience them at The Pavilion at Toyota Music Factory at 8 p.m. Admission is $39 - $149+.
The Irving Arts Center and Irving Symphony Orchestra brings us Orchestral Fireworks this fall. Pianist Dzimitry Ulasiuk and soprano Haley Sickling open with Handel's "Music for the Royal Fireworks" and close with Tchaiovsky's "1812 Overture." Showtime is 7:30 p.m. Admission is $38 - $49.
Saturday, Nov. 13
It's a special kind of yoga experience at the Texas Lottery Plaza when you have a tribe of pet goats jump around you, or on you. These cute little goats are dressed for the holidays and make great Instagram snapshot buddies. The session runs 10 - 11 a.m. Admission is $32. 
November 14 - 20
Sunday, Nov. 14
Join up in person or virtually for the 3rd annual Toyota Music Factory Half Marathon, 10K and 5K run. Beginning at 7:30 a.m., all race participants will head out from the Toyota Music Factory and follow their assigned course, finishing back up at the TMF. Perks include a finisher medal and custom bib, half marathoners receive a 13.1M finisher hoodie and 10K/5K runners receive a tech t-shirt. This event supports the Irving Police Association. Cost is $42 - $78.
Thursday, Nov. 18
The Emerald City Band brings you a fresh, smaller sized experience with their 6-piece group to "elevate" your day. Experience Elevation at the Texas Lottery Plaza beginning at 7 p.m. This is a free concert, but bring a blanket or folding chair. Seating is limited.
Friday, Nov. 19
Friday-Sunday, Nov. 19 - 21
Help keep the "spirit" of Halloween alive at the Irving Convention Center with the Preserve Halloween Festival. Celebrate the fun and pageantry involved with this great holiday while learning more about its origins and traditions across the globe. There's plenty of treats too, so don't be shy. The festival runs from 5 - 10 p.m. on Friday; 10 a.m. - 6 p.m. on Saturday; and 11 a.m. - 5 p.m. on Sunday.  Admission is $25 - $100.
Saturday, Nov. 20
Travel to El Salvador without leaving Irving. The Carnaval de San Miguel comes to Southern Junction from 5 p.m. - 2 a.m. This festivity started as a celebration for the anniversary of the founding date of the town of San Miguel, El Salvador, and honors of the town's patron, Virgen de la Paz (Virgin of the Peace). Enjoy regional foods, folkloric dances, contests, and more. Admission is $35 - $45.
Join the Las Colinas Symphony Orchestra as they present Mozart's genius with Howard Hilliard on the French horn. The symphony begins at 7:30 p.m. at the Irving Arts Center. Admission is $17.50 - $37.50.
Sydney, Australia-based Rüfüs Du Sol make atmospheric indie electronic dance-pop similar to contemporaries like Pnau and Zhu, Australian and American artists. Experience their chart-topping sound at The Pavilion at Toyota Music Factory at 7:30 p.m. Admission is $39 - $79+.
November 21 - 27
Sunday, Nov. 21
The Fly Queens return, only this time they're performing at Reservoir next to the Texas Lottery Plaza. Open at 11 a.m., Reservoir serves a wide array of delicious brunch items, and from 1 - 4 p.m. you can watch the Fly Queens, as well as other talent from around the country, performing to the jams of DJ Billy the Kidd. 
Monday, Nov. 22
Grammy winners and Mexico City indie rockers Café Tacuba has remained one of the biggest acts on the Latin music scene, and they're coming to The Pavilion at Toyota Music Factory at 8 p.m. Get your tickets now because their tours normally sell out quick. Admission is $25 - $89+.
Wednesday, Nov. 24
Get ready to get your reggaeton on with Puerto Rican Grammy-nominated Farruko. Coming to The Pavilion at Toyota Music Factory on his LA 167 Tour, Farruko's fusion of sounds and stirring lyrics will inspire you to get up and dance. Showtime is 8 p.m. Admission is $16 - $179+.
Thanksgiving Day, Thursday, Nov. 25
Due to inclement weather, the Boho Market has been moved to December 11 from 5 to 10 p.m.
Head down to the Toyota Music Factory from 5 to 10 p.m. on Dec. 11 and enjoy shopping at the Boho Market. Bringing small and local businesses out into the community, you just need to grab your gift list and shop among the vendors. With buying locally, you don't have to worry about a supply chain disruption. Admission and parking are free.
November 28-30
Sunday, Nov. 28
Rounding up a week of Latin music, Christian Nodal invites his special guest Gera MX for their Botella Tras Botella tour at The Pavilion at Toyota Music Factory. Melding norteño and mariachi by using the accordion to bridge traditions, Nodal reached the top spot in the Mexican Regional Songs chart with his first record deal. His show, starting at 9 p.m., will be just as amazing. Admission is $59 - $179+.