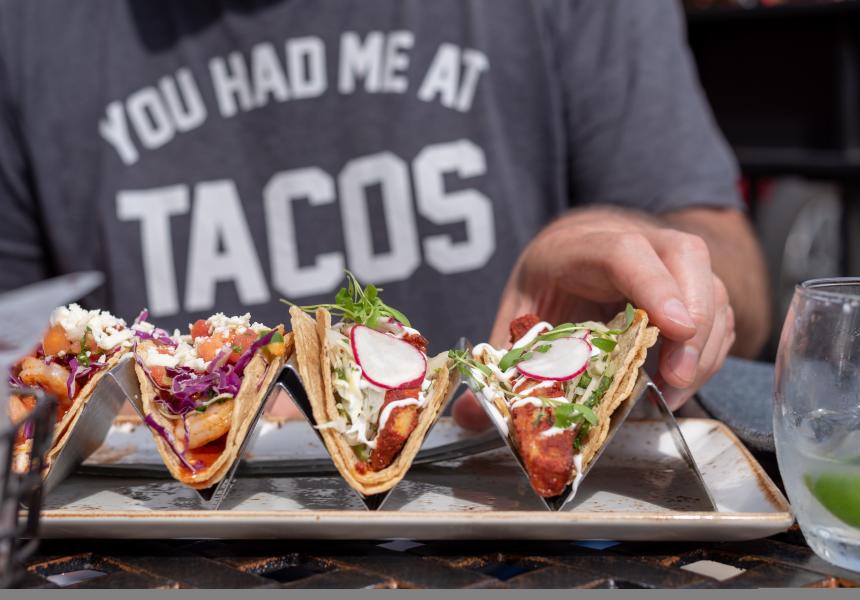 Today, Cinco de Mayo meets Taco Tuesday! Ole! This year Cinco de Mayo celebrations can enjoy even more fanfare by capitalizing on Taco Tuesday mania. So, here's what we know and the celebratory specials we stumbled upon. Make a reservation at select restaurants if you want to dine-in or, as you know the drill, call ahead and order you some takeout and celebrate via Zoom with your pals. 
Hugo's Invitados
Oh, Hugo's how we missed you! Welcome back to the Irving foodie scene. What better way to celebrate than with live music from Live DJ Kopismusic and an all-day happy hour! You'll find select drinks (house frozen or rocks margaritas, frozen purple sangria, craft beer, and house wines) for either to-go or dine-in for only $5. Seating is limited for dine-in, so please plan accordingly. Menu
Address: 5240 N O'Connor Blvd, Suite 160
Phone: (214) 496-0590
Serving: Dine-In, Take-Out, Curbside & Delivery
Via Real Restaurant
Via Real is open and ready to celebrate Cinco De Mayo with you! This is a dine-in deal only. Here are the details. Not only will you get to sit down and enjoy chips and salsa in a real restaurant, but you can also partake in Via Real's legendary Margaritas for $5 and $5 Nachos. Space is very limited so make your reservations now! Never fret they'll be offering their regular menu for Curbside, Pickup, and Delivery. Menu
Address: 4020 N MacArthur Blvd #100
Phone: (972) 650-9001
Serving: Dine-In, Takeout, Curbside & Delivery
Rey's Restaurant
Are you Team Tacos or Team Nachos? Either way is a win at Rey's. Enjoy $1 chicken tacos and/or chicken nachos in celebration of Cinco de Mayo! It a killer deal and yummy way to celebrate, so swing by and tell them we sent ya. Menu
Address: 2836 N O Connor Rd
Phone: (972) 870-5992
Serving: Takeout, Curbside & Delivery
La Margarita Mod Mex
La Margarita plans to draw you in with their special of $7.99 Enchiladas! Yep, you definitely have my attention! Bonus, you can add a House Margarita for just $5.50 all day in honor of Cinco de Mayo. Plan on a Tex Mex celebration Mod Mex style. Menu
Address: 2836 N O Connor Rd
Phone: (972) 870-5992
Serving: Dine-In, Takeout, Curbside & Delivery
Four Seasons Hot Stuff Margarita Recipe!
If you're up for a little adventure and a DIYer, check out this recipe from our friends a the Four Seasons, who were kind enough to share their Hot Stuff Margarita blend. It will be the spiciest thing you'll try all day, guaranteed! See the recipe below and tag us if you are brave enough to make it and try it! 
Happy Tuesday, let's GO, to-go that is! To see all restaurants currently serving in Irving, click here.