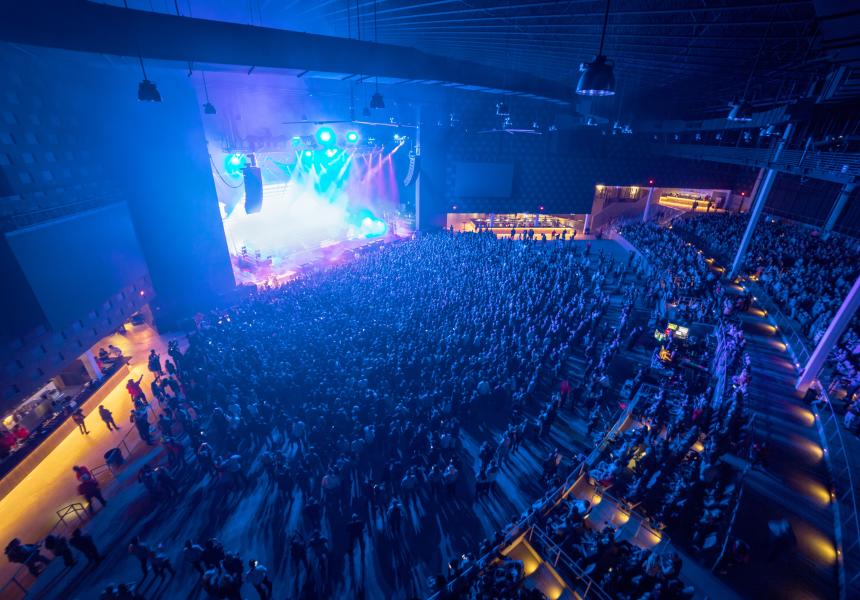 Don't let the dog days of summer get you down. Instead, rock out to the tunes of yesterday and today, and savor the last long days of the season with live music in Irving. Explore the events below and get your tickets as soon as possible!
August 1 - 7
Friday, August 3
Erasure will perform songs from their newest album, World Be Gone, at The Pavilion at Toyota Music Factory. This synth-pop duo brings their distinctive voice to their newest songs, and crowds will love to sing along with their old classics, like "Chains of Love."
Saturday, August 4
Emo fans get ready to rock. Coheed and Cambria and Taking Back Sunday will play The Pavilion at Toyota Music Factory. The live show will bring memories flooding back, so don't miss out on the chance to hear your favorite mid-aughts songs.
August 8 - 14
Wednesday, August 8 
Bask in a night of R&B classics from Grammy-award winner, Gladys Knight, as she's joined by the O'Jays, at The Pavilion at Toyota Music Factory. Make sure to brush up and be ready to join in on crowd favorite, "I Heard It Through the Grapevine."
Friday, August 10
Dispatch is making the rounds this summer promoting their first new album in five years. Hear old favorites along with their new tunes at The Pavilion at Toyota Music Factory. Mellow out to the uplifting, pastoral sound of these folk rock favorites.
Tuesday, August 14
Put on a flannel—but not really, you'll melt—and step into some '90s grunge with the Revolution 3 Tour featuring Bush, The Cult, and Stone Temple Pilots at The Pavilion at Toyota Music Factory. These cult favorites are sure to bring an energetic performance, so don't miss this powerful rock trio.
August 15 - 21
Saturday, August 18
Hip-hop legend, Ice Cube, comes to Irving for a must-see concert with Bun B at the Toyota Music Factory. Ice Cube rose fame alongside icons Dr. Dre and Snoop Dogg. Come out to here some of his classic hits along with fresh new tracks.
August 22 - 31
Thursday, August 23
Get ready for a pop music dance party when Charlie Puth: The Voicenotes Tour hits The Pavilion at Toyota Music Factory. Joined by songstress Hailee Steinfeld, it's sure to be a night of head bopping and hip swinging.
Friday, August 24
Saturday, August 25
Celebrate the end of August at the Texas Summer Jam with one of Texas' most beloved performers, Randy Rogers, at The Pavilion at Toyota Music Factory. You can listen to other superb acts on two stages while relishing tasty eats and drinks.
Friday, August 31
Catch Gerardo Ortiz, a Mexican-American singer-songwriter and producer, for a night of corrido music at The Pavilion at Toyota Music Factory. His modern take on traditional Mexican ballads brings a youthful energy to this time-honored genre. The artist will be accompanied by Pancho Barraza and Kevin Ortiz.
RECURRING