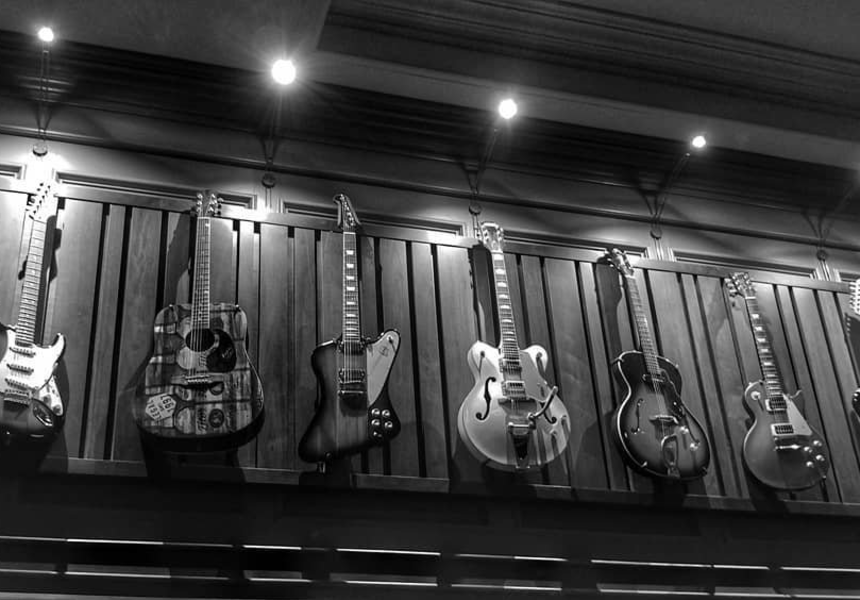 February brings another music-packed calendar to the vibrant Irving community. This month features an incredible range of artists, from up-and-coming local and regional acts to international stars like Mariah Carey.
February 1 - 9
Friday, February 1
Saturday, February 2
Catch acoustic artist Faron Lee Gilbert every Saturday this month at The Ranch at Las Colinas. His distinctive playing style and strong voice allow him to span genres, playing interesting originals and fan-favorite covers. The free show gets going at 7 p.m.
Tuesday, February 5
Bubba Westly will display his soulful original songs and covers of classic southern rock and contemporary country hits at The Ranch at Las Colinas. Bubba takes the stage at 7 p.m. 
Wednesday, February 6
Singer/songwriter Chet Stevens brings his distinct blend of soul, blues, and pop to The Ranch at Las Colinas this and every Wednesday in February. His soaring vocals and infectious, groove-filled tunes will soothe your soul.
Thursday, February 7 - Friday, February 8
Country singer Cody Wayne performs at The Ranch at Las Colinas. Playing in the classic country vein, Wayne has a signature drawl and big sound that makes for excellent shows. Don't miss the chance to catch him in this intimate setting.
February 10 - 16
Sunday, February 10
The New Philharmonic Orchestra of Irving presents "Freedom... and Destiny!" as a 3:30 p.m. matinee performance at the Irving Arts Center. Featuring Irving Independent School District orchestra students, this Sunday at the Symphony event will showcase compositions that explore freedom and destiny.
Saturday, February 16
Croatian cellist duo, 2Cellos, consists of two classically trained cellists, Luka Šulić and Stjepan Hauser. Signed to Sony Masterworks since 2011, they have released four albums and are known for their instrumental arrangements of well-known pop and rock songs as well as classical and film music. They will perform at The Pavilion at Toyota Music Factory twice on 2/16, once at 3 p.m. and again at 8 p.m.
The Las Colinas Symphony Orchestra presents Heart Strings, a special performance at the Irving Arts Center featuring Kiarra Saito-Beckman on violin and guest conductor Juan Carlos Lomonaco. The concert will feature "Overture to the Yellow Princess" from Saint-Saens, "Chaconne" from Corigliano's "The Red Violin," "Symphony No. 5 in E Minor, Op. 64" from Tchaikovsky, and Leroy Anderson's "Blue Tango."
February 17 - 23
Thursday, February 21
Inspired by country legends like Garth Brooks and George Strait, Genevieve Allen writes compelling country songs that mix western sounds and modern rock elements. Her songs tell stories of rodeos, horses, and living life as a cowgirl. Don't miss her engaging performance at The Ranch at Las Colinas. The show begins at 8 p.m.
Saturday, February 23
Irving Symphony Orchestra presents the famed Italian opera "La Traviata" in three acts. Soprano Rainelle Kraus and tenor Angelo Ferrari will be joined by a local choir and a cast of talented singers at this special performance at the Irving Arts Center. The show begins at 7:30 p.m. Tickets are available via the Irving Symphony Orchestra box office.
February 24 - 28
Wednesday, February 27
An artist who needs no introduction, powerhouse singer Mariah Carey—the Songbird Supreme, the Elusive Chanteuse—will bring her incredible vocal range and countless pop hits to The Pavilion at Toyota Music Factory for an energetic and dance-filled concert. This performance kicks off her Caution World Tour, so it's sure to be one to remember.
Thursday, February 28
Get ready for a walk down memory lane with The Temptations & The Four Tops at The Pavilion at Toyota Music Factory. With an arsenal of hits between the two definitive Motown groups, this is a once-in-a-lifetime show.
Recurring