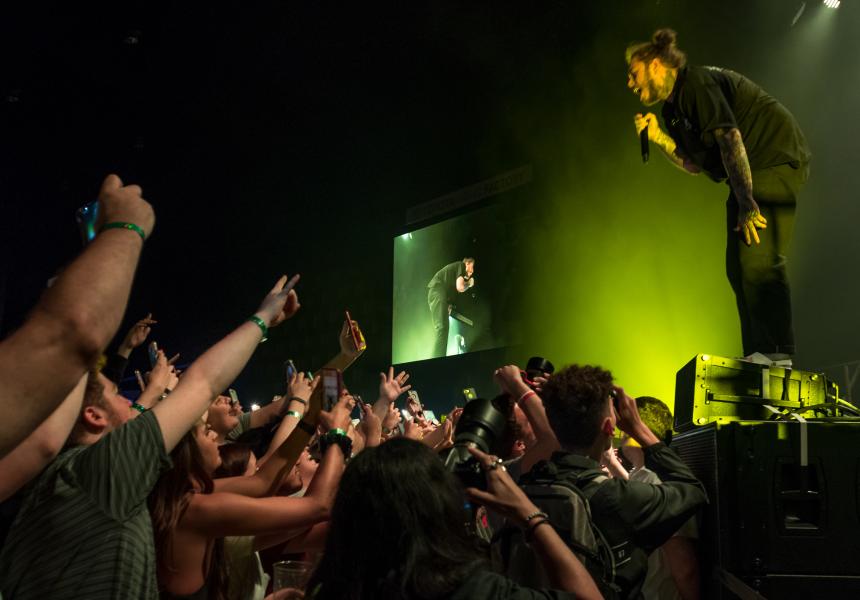 The June music calendar is full of entertaining shows. Explore the concerts and performances below for live music in Irving, TX in June.
June 1 - 7
Wednesday, June 5
Sitting at a unique intersection of soul, funk, and blues, Chet Stevens brings energy and emotion to his live performances. This and every Wednesday in June you'll find him at The Ranch at Las Colinas. Shows are free and begin at 7 p.m.
Thursday, June 6
Internationally acclaimed Spanish singer and songwriter Camilo Sesto brings his romantic pop and rock ballads to The Pavilion at Toyota Music Factory. Over a career spanning nearly 60 years, Sesto has sold over 175 million albums worldwide. Don't miss the chance to see this living legend in person at one of Irving's best music venues. Doors open at 7 p.m., show begins at 8 p.m.
Friday, June 7
Whether you're a musician looking to play your songs or someone who wants to support the newest Irving artists, Open Mic at Journey Cafe is the place to go this and every Friday during the month of June.
June 8 - 14
Saturday, June 8
Known for their renditions of today's hits and a wide range of compilation albums, KIDZ BOP is coming to The Pavilion at Toyota Music factory for the KIDZ BOP World Tour. Performing the best of global Top 40 and more, KIDZ BOP alters popular songs that may have lyrics deemed too explicit or suggestive for younger audiences to be more family friendly. The show begins at 5 p.m.
Wednesday, June 12
Grammy-winning singer, rapper, songwriter, record producer, and multi-instrumentalist Anderson .Paak takes the stage at The Pavilion at Toyota Music Factory with his band The Free Nationals. With a special blend of hip-hop, funk, and soul, .Paak never disappoints. In 2016, he was nominated for two Grammy Awards, including Best New Artist, and in 2019 he won a Grammy for Best Rap Performance. Mac DeMarco and Thundercat also join the bill. Don't miss what is sure to be one of Irving's best shows this summer.
Friday, June 14
Like some laughs with your music? Be sure to catch the infamous satirist "Weird Al" Yankovic at The Pavilion at Toyota Music Factory as part of his "Strings Attached" tour. The Grammy Award-winning artist is sure to entertain with his colorful brand of comedic music that pokes fun at just about everything. This will be Weird Al as you've never seen him: full band, backing singers, visual effects, and a symphony orchestra all contribute to a dynamic show. The show begins at 7 p.m.
June 15 - 21
Saturday, June 15
The second annual Texas Summer Jam returns to The Pavilion at Toyota Music Factory headlined by Randy Rogers Band. The country music theme continues with fellow headliner William Clark Green, as well as Ray Johnston Band, Wynn Williams, and Holly Tucker performing on the Texas Lottery Plaza stage. The non-ticketed pre-party starts at 3:30 p.m. at the Texas Lottery Plaza and the main stage action starts at 7 p.m.
Don't miss Groove HD Band and The Inspiration Band at the City of Irving's free annual Juneteenth Celebration at the Georgia Farrow Recreation Center in Bear Creek. Music goes from 4 p.m. to 7 p.m.
June 22 - 30
Wednesday, June 26
Matchbox Twenty frontman Rob Thomas makes a much-anticipated appearance at The Pavilion at Toyota Music Factory. The award-winning songwriter is known for a wide range of hit songs and his solo work has been widely acclaimed. Singer Abby Anderson supports. Doors open at 6:30 p.m. and the show begins at 7:30 p.m. 
Thursday, June 27
Four-time Grammy Award-winning Americana artist Jason Isbell shows up to Irving with his band The 400 Unit to perform at The Pavilion at Toyota Music Factory alongside Father John Misty on their co-headlining tour. Isbell has become one of the most respected songwriters of his generation, and Misty has earned a reputation for crafting sweeping songs brimming with biting social commentary and performing them with flair. Doors open at 6:30 p.m. and the show begins at 7:30 p.m.
Friday, June 28
Rapper, singer, songwriter, and record producer Jon Bellion will take the stage at The Pavilion at Toyota Music Factory on his Glory Sound Prep Tour. Best known for his hit single "All Time Low" and other solo work, Bellion also co-wrote the Grammy Award winning, 10x-Platinum hit "The Monster" for Eminem and Rihanna. He also co-wrote and co-produced Christina Aguilera's recent single, "Fall in Line," featuring Demi Lovato. Bellion and his crew always bring the energy to their live performances. Doors open at 6 p.m., the show begins at 7 p.m.
Recurring
The Toyota Music Factory is thrilled to host a Party on the Plaza on various nights throughout the month of June. The free music series at Texas Lottery Plaza will feature a range of local and regional acts. This month's featured artists include: Jake Paleschic (6/1); DJ Mr. Black (6/7, 6/14, 6/21); Chet Stevens (6/8); Kirk Thurmond (6/12); BJ Stricker & the Kings (6/22); Jerico (6/26); and Chant Duplantier (6/29).
Dig into a dish of exquisite Italian food while enjoying the mellow accompaniment of irving's best jazz musicians at New York Pizza and Pasta every Thursday evening.
Each and every Friday night, Bar Louie in the Toyota Music Factory hosts hosts Live at Louie's featuring local and regional artists. Bring your friends for excellent music, food, and drinks. Music starts at 10 p.m.
DJs and dance tunes more your scene? Get ready to dance and rock out to the greatest all-time hits and more with Live Music at Gipsy Lime Taco Lounge, a weekly music series happening on Fridays featuring the best DJs and live bands from the Dallas/Fort Worth area.
Texas Local Live is proud to feature local and regional songwriters every Monday night from 6 to 9 p.m. at The Ranch at Las Colinas. Acts range from Americana to country. 
Fire pits, chill tunes, Tex-Mex fare, and delicious cocktails. That's what you'll find during Live Music at Two Mules Cantina at Texican Court happening every Friday and Saturday night. Don't miss the chance to catch lively local bands in this intimate and uniquely Texan setting.
Throughout the month of June, catch Tyla Taylor as she plays Live at Nosh. The Texan singer and guitarist brings a sultry voice and acoustic songs to Nosh & Bottle for you to take in along with some wine and charcuterie. Catch the live music on 6/1, 6/14, 6/20, 6/22, and 6/29.
Enjoy free live music with your meal Tuesday and Thursday nights at The LOFT inside NYLO Las Colinas. The chicly modern hotel features local singers in the restaurant to serenade you while you dine.
Experience free live music in a resort setting Thursday, Friday, and Saturday nights at the OUTLAW Taproom at the Four Seasons Resort and Club. The music starts at 6 p.m. and goes until 9 p.m.
Sing your heart out—or watch others do so—four nights a week at Our Glass. The restaurant and sports bar hosts karaoke from 9 p.m. to midnight on Tuesday, Thursday, Friday, and Saturday nights.