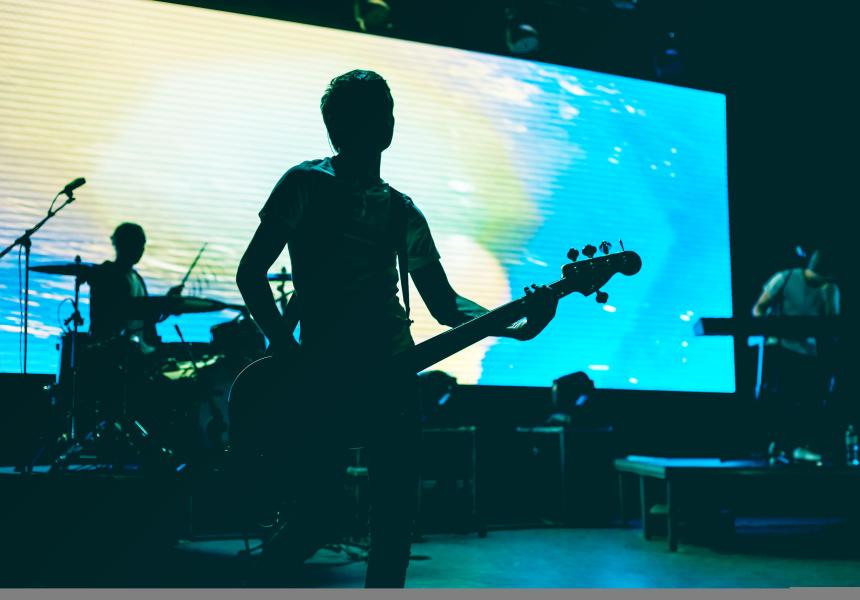 Festival season is here and the May live music lineup in Irving, Texas ensures you have your chance to get in on the multi-act entertainment. Plus, the city will play host to living music legends who have earned more Grammy Awards than they can carry.
May 1-6
Thursday, May 3
The Grammy Award winners train begins with Jaunes: Amarte Tour with Mon Laferte & Caloncho at The Pavilion at Toyota Music Factory. The Colombian artist is a Latin music superstar who sings, plays the guitar, and writes his own songs.
 
Friday, May 4
Texas guitarist and singer Alan Haynes will play with his band at the Texas Musicians Museum, bringing his Texas blues influence and a touch of southern country to the stage with jam band styling.
 
Friday, May 4 – Sunday, May 6
Cinco de Derby at Big Beat Dallas combines the festivities of Cinco de Mayo with the fashion and drinks of the Kentucky Derby for a three-day festival featuring mint juleps, margaritas, and music. Tremoloco plays Friday night, The Tejas Brothers headline Saturday night, and Bidi Bidi Banda's Selena tribute band will wrap things up Sunday night.
 
May 7-13
Friday, May 11
Hang on tight for The Iguanas' combo of zydeco, Tex-Mex, Cajun, and Chicano rock as they play Big Beat Dallas with their English and Spanish songs.
 
Friday, May 11 – Saturday, May 12
In celebration of the 40th anniversary of the first Texxas Jam—the annual summer rock concert in Dallas and Houston which took place from 1978 to 1988—the Texas Musicians Museum will host the Texxas Jam Tribute Festival. The event will feature tribute bands representing the bands that played the original concerts, such as Joan Jett, Heart, Dio, Tesla, Ozzy Osbourne, Metallica, and Ted Nugent.
 
Saturday, May 12
The Las Colinas Symphony Orchestra presents Alex McDonald at the Irving Arts Center where the acclaimed international pianist will perform works from Brahms, Beethoven, and Schubert.
Genre-crossing guitarist Keller Williams brings his one-man show to Big Beat Dallas. The solo artist puts on an energetically mystifying performance where he bounces from instrument to instrument to loop the sounds while also using vocalizing, beat boxing, and jazz scatting to produce the full tones of an entire band.
 
May 14-20
Friday, May 18
Singer and guitarist Carolyn Wonderland will play a set at Big Beat Dallas featuring her powerful vocals and Texas blues music.
 
Saturday, May 19
Horn and percussion trio Moon Hooch brings the sounds of an expressionist painting come to life at Big Beat Dallas. Self-described as cave music, the two saxophones players and single drummer mix the best parts of jazz, rock, and electronic dance music for a show that is known to prompt uninhibited dancing.
 
Sunday, May 20
The New Philharmonic Orchestra of Irving presents A Big Canvas – Mahler and Faure at the Irving Arts Center to close out their 30th season.
 
May 21-31
Monday, May 21
Tom Jones, the legend himself, brings his extensive catalog of music spanning his half-a-century career to The Pavilion at Toyota Music Factory.
 
Friday, May 25
Steely Dan & The Doobie Brothers Tour hits The Pavilion at Toyota Music Factory Amphitheater for a night of award-winning classic rock.
Louisiana-born, American singer-songwriter, guitarist, and producer Papa Mali will perform at Big Beat Dallas with his blend of blues, funk, swamp music, and soul with a touch or reggae.
 
Saturday, May 26
During Memorial Day weekend, The Pavilion at Toyota Music Factory hosts the inaugural Exodus Music & Arts Festival featuring gospel artists Kirk Franklin with Tye Tribbett, Marvin Sapp & Tamela Mann. An inspirational and motivational event for spiritual-music lovers, the festival is family-friendly.
 
Recurring
Live music seekers can also catch the many recurring acts happening on a regular basis.
The Irving Concert Series presents free live music every Friday night, 7-8:45 p.m., at the Whistlestop Plaza. The theme for May is Latin Rhythms.
Stop by the OUTLAW Taproom at the Four Seasons for live music every Thursday and Saturday, 6-9 p.m.
Grab a slice and enjoy live music with your meal at New York Pizza and Pasta, every Thursday at 6 p.m.
Experience a blast from the past at Southern Junction's Throwback Thursday featuring a different tribute band every week at 10 p.m. Covers of Heart and Foreigner are on tap for May.
The live music goes all week at Big Beat Dallas with a FREE Concert Series on Mondays at 8 p.m., Tuesday nights dedicated to country music, a weekend festival spotlight, and music on five stages with no cover every Sunday.
Check out the Texas Musicians Museum for live music every Friday and Saturday night from 6 to 9 p.m. You can tour the exhibits and a grab a bite to eat from the grill while you're there.