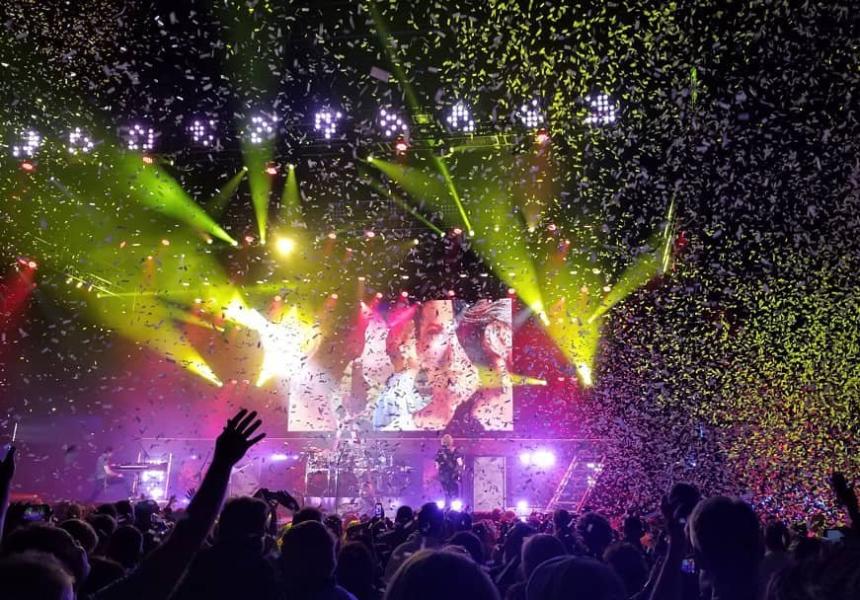 From local acts to national and international touring artists, October brings an exciting music calendar to Irving. Check out some of the rockin' Irving live music in October!
October 1 - 7
Thursday, October 4
Junior do Cavaquinho will play the celebratory Ladies' Night at Boi Na Braza Brazilian Steakhouse. He'll be dishing up bossa nova tunes in the bar from 7 to 9 p.m., while patrons can enjoy Brazilian steak, drink specials, and more.
Friday, October 5
Touring behind his new album, "Vibras," J Balvin will grace the stage at The Pavilion at Toyota Music Factory. The Colombian pop star has enjoyed a meteoric rise to fame thanks to hits such as "6 AM" and "Machika." While primarily reggaeton, J Balvin has experimented with a variety of musical genres in his work, including electronica, house music, trap, and R&B. Make sure to grab tickets to witness this pop powerhouse.
Saturday, October 6
Electronic duo Odesza bring their anthemic dance tunes to The Pavilion at Toyota Music Factory as part of their 2018 A Moment Apart Tour. Come prepared to dance and sway along and see why Billboard named them No. 10 on the Billboard Dance 100.
October 8 - 14
Wednesday, October 10
A songwriter who needs no introduction, Bob Dylan will be performing at The Pavilion at Toyota Music Factory. Don't miss this iconic folk artist, Nobel Prize winner, and all-around music legend as he takes the stage to play songs old and new.
Friday, October 12
With more than 20 albums under their belt, Los Temerarios bring their classic Spanish-language music to The Pavilion at Toyota Music Factory. Latin Grammy award winners, Los Temerario know how to put on an excellent show. Up-and-coming supporting act Baruch will woo the crowd with his heartfelt ballads.
Saturday, October 13
Latin jazz band The Mambo Kings make a stop in Irving on their national tour. Playing a fusion of Afro-Cuban rhythm and contemporary jazz, they will be joined by the Irving Symphony Orchestra as the latter kicks off their 2018/2019 season at the Irving Arts Center. Make sure you grab tickets for a night of inspired Latin music.
October 15 - 21
Wednesday, October 17
Hear the music of Prince as you've never heard it before. At 4U: A Symphonic Celebration of Prince at The Pavilion at Toyota Music Factory, prepare to be wowed by world-class musicians taking the intricate and completely distinctive music of Prince and turning it into masterful, massive symphonic arrangements.
Saturday, October 20
Blue October, the popular top-40 band from San Marcos, TX, will make an appearance at The Pavilion at Toyota Music Factory in support of their new album, "Sway." Presented by Alt 103.7, Blue October will bring their hopeful, energetic brand of alt/rock to the stage.
October 22 - 31
Saturday, October 27
Legendary R&B artist Maxwell comes to Irving on his 50 Intimate Nights tour. Performing at The Pavilion at Toyota Music Factory, Maxwell will share songs from his latest album, "blackSUMMERS'night."
Recurring