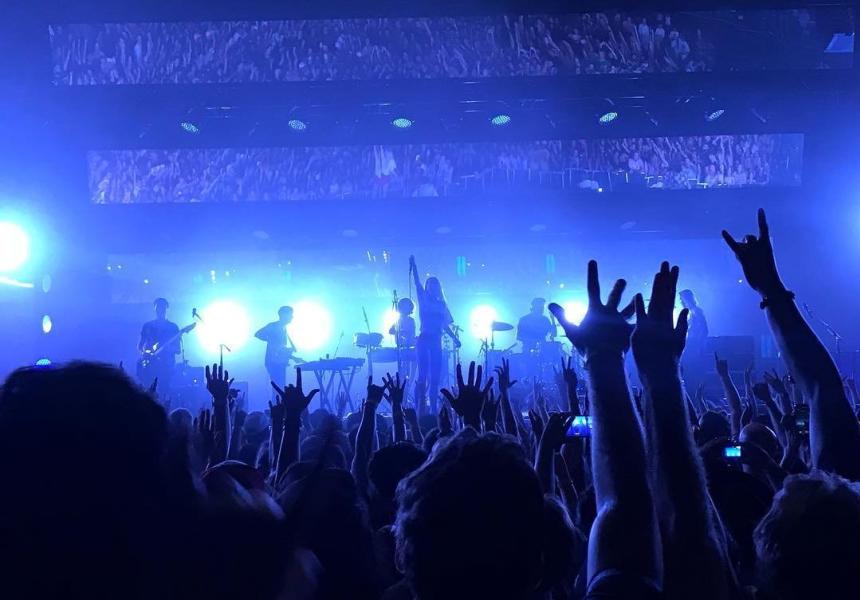 A boy band, symphony performances, and Elvis -- Oh my! Irving is bringing you a variety of live music to keep you entertained. See what January holds around town! 

January 9
Mama Tried brings you CJ Daniels describes himself a just a singer and a songwriter chasing a dream. He loves playing good Country Music and likes to put on a great show to keep the people coming back. CJ performs a wide range of cover songs from new to old country music. And he has many originals. Be a part of CJ's happy singing, dancing and drinking crowd at Mama Tried.
January 11
Country Music Singer and Songwriter Morgan Wallen will headline the Monster Energy: Outbreak Tour. His debut album "If You Know Me" features several chart-topping hits and has earned several awards nominations including CMA New Artist of the Year. Get your tickets now. Doors Open at 7:30 p.m.
Kraig Parker brings his electrifying Elvis performance in celebration to the King of Rock-n-Roll. Joined by the Royal Tribute Band, this world-class presentation will feature many of the King's timeless hits. Al Nelson will also be showcasing Roy Orbison's musical hits. Al has performed Branson to Broadway, from Singapore to Las Vegas. Elvis and Roy Orbison's tributes on the same evening will truly be heavenly. Get your tickets at the Irving Arts Center Box Office from $26.50-$46.50.
January 14
SEVENTEEN is a 13-member South Korean boy group the uniquely features a hip-hop unit, vocal unit, and a performance unit. Each unit of the band brings their special talents to perform as one. The show starts at 7:30 p.m. at The Pavilion. 
January 18
Award-winning and internationally renowned cellist, Cicely Parnas has been celebrated for stunning performances since her concerto debut at age eleven. The Las Colinas Symphony Orchestra presents cellist Cicely Parnas to perform special musical selections. The performance starts at 7:30 p.m. and tickets run between $16.50-$46.50.
January 19
The City of Irving's annual observance will feature performances by the Dallas Black Dance Theatre, Antioch Christian Church and Soul Rep Theatre in celebration and to honor the legacy of Civil Rights leader, Martin Luther King Jr. Plan to attend, Keep Moving Forward: Annual Martin Luther King Jr. Observance at Irving Arts Center, 6 p.m. This is a free event. 
January 25
Highly acclaimed former Concertmaster, Vesselin Demirev, returns for a performance of The Four Seasons Twice presented by the Irving Symphony Orchestra. Tickets are $38-$49 and the show runs from 7:30-9:30 p.m.
RECURRING
Enjoy free live music with your meal on Tuesday and Thursday nights at The LOFT inside NYLO Las Colinas. The chicly modern hotel features local singers in the restaurant to serenade you while you dine.
Sing your heart out—or watch others do so—four nights a week at Our Glass. The restaurant and sports bar hosts karaoke from 9 p.m. to midnight on Tuesday, Thursday, Friday, and Saturday nights.
Each Wednesday get your Karaoke on at Gipsy Lime Taco Lounge. Grab a yummy bite and sit back with free entertainment or get your sing on.
New York Pizza and Pasta continues its long-standing tradition of live jazz every Thursday evening. On Fridays, head to Bar Louie in the Toyota Music Factory for Live at Louie's, a local music series. The music starts at 10 p.m.
Whether you want to support the burgeoning local music scene or try your hand at performing your own songs, head to Journey Cafe in downtown Irving every Friday for Open Mic Night. 
If by the end of the week you're just ready to rock out to the best all-time hits, look no further than  Live Music at Gipsy Lime Taco Lounge's weekly music series. Come enjoy the best DJs and live bands from the Dallas/Fort Worth area every Friday. 
On Friday and Saturday nights, you can also enjoy Live Music at Two Mules Cantina at Texican Court. Showcasing local bands and songwriters, these intimate, laid-back shows let you cut loose on the hotel's patio, sitting fireside with a tequila from the on-site tequila bar.
Live Music is served up each Friday night from 6-8 p.m. at Gipsy Lime Taco Lounge. Find the best all-time hits and some of the best tacos in town.
Check out Peak Restaurant & Bar on Friday and Saturday nights to see what kind of live music they have going on. Music usually starts around 9 p.m. and the bar is open until 2 a.m.