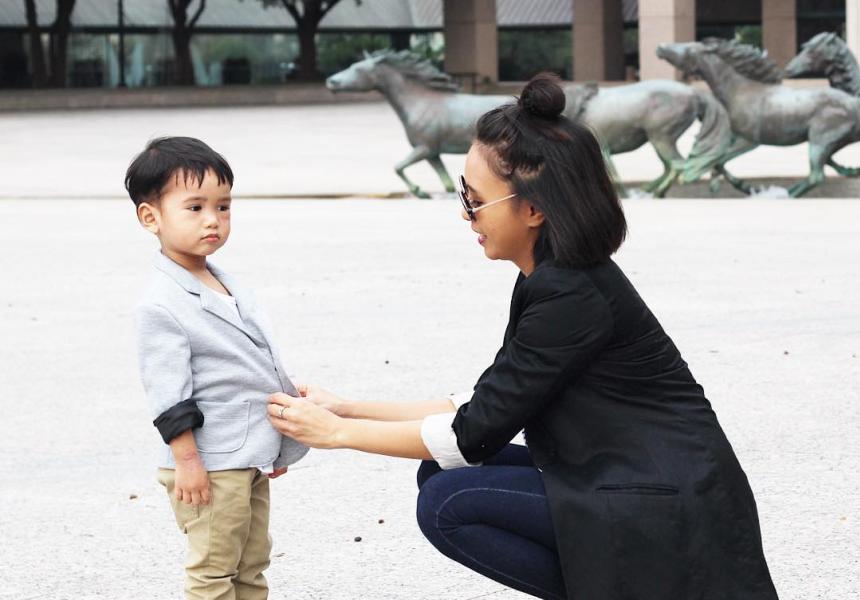 I once read that "Motherhood is powered by love, fueled by coffee, and sustained by wine." This quote got me to chuckling, but I don't think it's entirely true. We moms run on so many other awesome things that we might not always get, but we love so dearly like mani-pedis, chocolate, movies, and late-night Netflix binge when everyone else is asleep. So to celebrate Mother's Day this year, we've put together a fun itinerary, featuring some of the things mentioned above, for moms to make the most of the holiday in Irving. 
Brunch at The Ranch
857 W John Carpenter Fwy
The Ranch is known as one of the go-to spots for celebrating special occasions in Irving and the DFW metroplex as a whole. For this special holiday, the restaurant is hosting a Mother's Day Brunch on Sunday from 9.30 am to 3 pm. These farm-to-fork offerings make for the perfect mother's day eats. The smoked fried chicken and waffle is a highly sought-after brunch item. Lighter options are available as well, with menus like blackened Catfish and Gulf Shrimp and if you feel like splurging try the Cadillac Mac & Cheese.
Brunch To-Go Kits are ready to heat and eat and include chorizo Migas, coffee cake, cast iron cheddar, jalapeño & bacon biscuits, kolaches & queso. All this for $95. Mimosa kit add-ons for $25 will also be available for purchase if you'd like to dine at home. Learn more about the restaurant and call (972) 506-7262 to make your reservations ASAP!
Mani-Pedi at The Four Seasons Well & Being Spa
7750 N MacArthur Blvd #160
Nothing says "I love you mom" like giving her a chance to take care of herself. Moms often put others' needs above theirs, so giving her a mani-pedi session at one of Irving's finest hotel spas is the least you can do! Fusing a spa, wellness, with indulgence and purpose, the Well & Being Spa at the Four Seasons hotel in Las Colinas provides head-to-toe treatments using quality products. Moms will definitely love the spa's Well & Being Ageless Manicure treatment, which features a three-step anti-aging regimen (lasts about 50 minutes). For a more relaxing treatment, go with the Therapeutic "More Than A Manicure," which focuses more on the vitality of hands and arms featuring jojoba glaze exfoliation and more! Learn More 
You can make it a full day of pampering when you take Mom to the LAW Mother's Day Brunch before her mani-pedi. She will enjoy a four-course a la cart brunch in Law Restaurant featuring traditional breakfast and brunch favorites as well as specialty dishes crafted by Executive Chef Christof Syré and the LAW culinary team. Pricing: Adult - $95 | Children under 12 - $45 (exclusive of tax and 18% service charge). Mother's Day Brunch menu
Drinks & Desserts at Toyota Music Factory
340 W Las Colinas Blvd
Now that your nails are done and looking pretty, it's time for some drinks and desserts at Irving Entertainment District, mamas! This multi-entertainment-and-dining complex features so many different cuisines and cocktails to choose from, we know you'll find something you like! Head over to Gloria's for some sweet and creamy Flan and margaritas. It's your day so why not let your hair down and rock your shoulders a bit, right? If you're in the mood for some wine and fancy cheese platters, head over to the Mercy Bar & Lounge upstairs, where you get to sip some fine wine while enjoying a live music performance overlooking a gorgeous view from the patio. Frozen Yogurt is never a bad idea at TCBY, where you can encourage Mom to take a cute pic to celebrate your time together. 
Take Mom Back to Her Roots at the Irving Arts Center
3333 N MacArthur Blvd
Your Mother's Day has been beautiful and awesome so far, so let's end it with a bang! Get ready to reminisce over the popular and classic favorite, Lonesome Dove, at the Irving Arts Center! Make your mom swoon. Capturing the sweeping visual imagery of the original miniseries, the Lonesome Dove exhibition presents classic images taken during filming by Bill Wittliff, renowned photographer, writer, and executive producer of Lonesome Dove. The images, however, are worlds apart from ordinary production stills, depicting an extraordinary union of art, literature, and history. Reserve your free timed entry.
"Yesterday's gone on down the river and you can't get it back." ― Larry McMurtry, Lonesome Dove. Here's to making the most of the day together with your Mom.