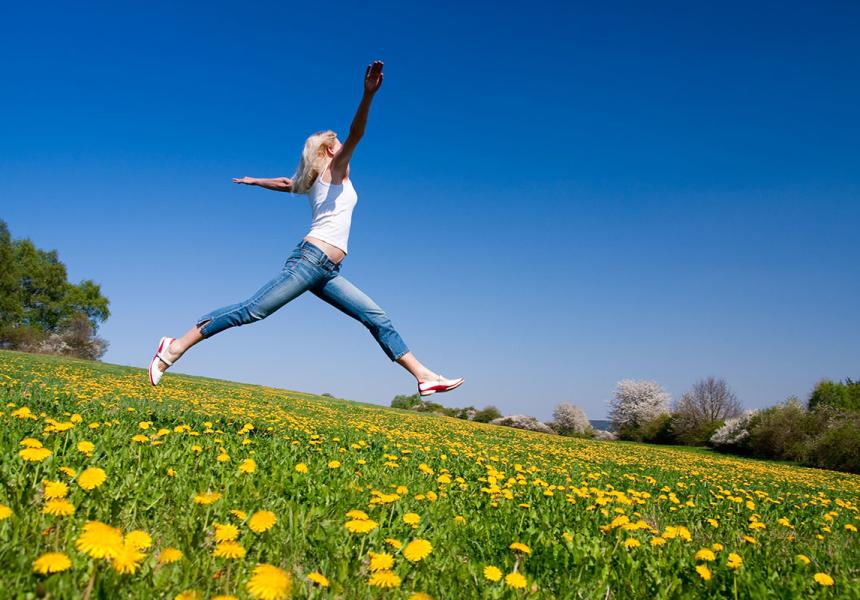 IRVING'S NIGHT LIFE
Tuesday Nights
Set aside your Tuesday nights to try your luck at Texas Holdem. Each week at 7 p.m., Spirit Grille invites you to sharpen your bluff face and test your card game skills. There's no cover charge and the food and drinks are awesome!
Wednesday Nights
Join the Green Gator gang from 7-9 p.m. on Wednesdays for fun and prizes with Melodies and Memories Trivia. Test your knowledge with your friends, or against your friends. It's free to play and drink specials will be flowing from the bar! 
Thursday Nights
No need to bring your money to this High Stax Poker table, The Green Gator at Toyota Music Factory offers free Texas Hold 'em games every Thursday. Play for prizes, meet friends or cheer on your favorite champion. Spirit Grille invites you to test your brainiac skills at Trivia Night each week at 7 p.m. Find out what knowledge is rolling around in the recesses of your mind, and have loads of fun with your friends.
Friday Nights
Every Friday night, Toyota Music Factory offers some DJ vibes to go with your dinner. DJ KJ scratches down at Green Gator from 9 p.m. to 1 a.m.  Or reserve your seat at Reservoir for music with DJ Nana, starting at 10 p.m.  For more beats and eats, visit Blaze Brazilian Steakhouse with DJ Tommy Blaze on the patio on Fridays from 6 p.m. to close or Saturdays from 7 p.m. to close. Or from 9:30 p.m. to 1:30 a.m., you can wet your whistle and deploy your pipes at Karaoke Night down the road at Spirit Grille. Good friends, great food and a fun time can be found around town in Irving.
Saturday Nights
On Saturdays from 8 - 11 p.m. Nosh & Bottle offers both Texas Hold 'Em poker games and Karaoke. For double the fun, great hand-crafted drinks, and a delicious menu, come to everyone's living room for a good time on Saturday nights.
April 2
First Friday Takeout in downtown Irving offers diners the choice to dine in or order dinner online from one of these participating restaurants on Main Street: Big State Fountain Grill, Di Rosani's, Villa's Grill, Sapp Sapp, and Glory House Catering and Bistro (breakfast/lunch). Make it an intimate home date or bring your family and friends. Be sure to ask for their First Friday of the Month special.
LIVE MUSIC
Other venues across town offer live music on the weekends, including Mama Tried and Nosh & Bottle. Check their listing page often for an updated list of upcoming performers. Just click on the restaurant's link and scroll down to "Events."
GET OUTDOORS
Monday, Wednesday & Friday
On Mondays, Wednesdays, and Fridays at 4:45 a.m. or 6:00 a.m., you can join Camp Gladiator who offers a challenging and personalized, as well as socially-distanced outdoor workout at the Toyota Music Factory. Afterwards you can stop by Freshii for some refreshingly healthy Energy Bites.
Thursdays
Barks and Brews is a great way to spend time with man's best friend at Two Mules Cantina in the Texican Court hotel. From 5 a.m. to 7 p.m., enjoy special drinks and be sure to bring your furry friends to enjoy dog treats and fun in the courtyard. Complimentary admission, open to the public.
April Wildflowers
The famously beautiful Texas bluebonnets are awake and bursting with color, just in time for an outdoor picnic in the park. For a guide to the best spots to enjoy these gorgeous bluebonnets and other wildflowers that bloom in the early spring, check out Visit Irving's Bluebonnet Blog.
March 26 - April 3
Do you enjoy a good scavenger hunt? The Easter Bunny has placed some of his eggs, including a Golden Egg, in Irving's Parks and Recreation trails. Use your mobile device to follow clues that lead to the next egg. Prizes await for those who find them all.  The scavenger hunt begins at noon on Friday, March 26 and ends 4 p.m., Saturday, April 3.
April 10
The Toyota Music Factory is inviting the community to their Las Colinas Field Day at the Texas Lottery® Plaza at 1:00 p.m. It'll be a relaxing, fun event and a chance for everyone to get outside and enjoy our great spring weather. Included in the event are activities such as Pickleball, Yard Pong, Yard Dominoes, Sack Races, Tug of War, Egg and Spoon Race, Water Balloon Toss, Cornhole, and 3-legged race. Individuals and teams will compete in these games for points and awarded medals for their placement and special prizes for each event. Click here to register your team. Admission is free.
WEEKEND FUN
April 3
The Irving Mall is where you want to be on April 3 from 1-4 p.m. for their College Hoops Chaos contest. Take a shot at their 3-point basketball contest to win prizes. There'll be food, a DJ & MORE! Admission to the contest is $20 and the first place prize is $500 AND Apple Airpods. Second place prize is a cool $100.
April 3, 10, 17 & 24
Stop by the Las Colinas Farmers Market every Saturday from 9 a.m. to 1 p.m. in Lamberti's parking lot for some fresh produce, local honey, grass-fed beef, eggs, prepared cuisines, desserts, seasonings, woodcrafters and more. You can even pre-order items and pick them up at the market. CDC recommendations are followed.
April 4, 11, 18 & 25
Is your dog looking to make new friends? Then head on down to Homegrown Hounds each Sunday from 2-4 p.m. for their free Sunday Funday Doggie Playdate. There are always some pawesome dogs who are looking to have some tail-wagging fun. While you're there, check out their home-cooked dog food and treats. 
April 18
Every third Sunday of the month, Reservoir treats you to their Fly Queens Brunch from 1-4 p.m. Hosted by Liquor Mini & Kandy Aisle, there's local talent and a Queen from around the country who will delight you with a drag show and fun experiences! Brunch specials are available too.
April 24
Are you a fan of Pro Wrestling? Then you'll want to be at Southern Junction at 6:30 p.m. for the Spring Stampede FWE Fury Wrestling. There's a Meet & Greet at 1:30-3:30 p.m. and the TV Taping Bell Time is at 4 p.m. Come and cheer on your favorite wrestler! Tickets are $20 - $50. 
VISIT THE ARTS
Mondays
From 7 - 10 p.m., longtime Irvingite "Mama" Amy Stevenson hosts Mama's Party featuring local, regional, and occasionally national talent. Normally held live at MainStage 222, due to the health concerns of their patrons, Mama's Party is currently featured online only. Viewing is free and tips are encouraged through Venmo, so tune in to watch this one-of-a-kind show. See the lineup.
Tuesdays - Saturdays
The Irving Arts Center, a Smithsonian Institution affiliate, rotates varied art exhibits throughout its galleries. Current exhibits include:
City of Hope: Resurrection City & The 1968 Poor People's Campaign - A collection of posters that commemorates Dr. Martin Luther King Jr.'s daring vision to end poverty in the United States. | Feb. 19 - Apr. 30

Lonesome Dove: Photographs by Bill Wittliff exhibit chronicle the epic novel Lonesome Dove by Larry McMurtry about two aging Texas Rangers who drive a herd of stolen cattle 2,500 miles from the Rio Grande to Montana to start the first ranch there. It truly captures the public's imagination. | Mar. 6 - Jul. 11

Sol Hill: Signal from Noise - Signal from Noise presents selections from contemporary artist Sol Hill's signature digital alternative process camera based artwork. Hill utilizes the artifacts that occur in the digital image making process produced from the influence of energies a sensor sees that the human eye does not. | Mar. 20 - Jun. 26.
Annual Exhibition of Irving ISD Student Artwork - Artwork from Irving ISD High School students will be featured in the Main Gallery. | Apr. 2 - May 4

Join the Lunch & Learn Zoom group each week on Tuesday from 12-1:30 p.m. for an informal adult education program discussing art topics that tie into current exhibitions at Irving Arts Center galleries. Videos, lectures, peer presentations and guest speakers are some of the activities offered.
Wednesdays - Saturdays
The Irving Archives and Museum will be hosting a temporary exhibit on April 16 - May 25 called "WWI America." These images invite audiences into an understanding of World War I as a pivotal time in American history. It was supposed to be the "war to end all wars," and the exhibit spotlights why it was a time of social, economic, and political change. Groups can tour from 10 a.m. to 4 p.m. on Wed-Fri and from 10 a.m. to 1 p.m. on Saturday. Admission is $25 for groups up to 10. Reservations are required.
​April 9-10
According to the Chicago Tribune, Joffrey Ballet's "A Celebration of Dance" performed by the Ballet Ensemble of Texas at the Irving Arts Center is set to one of those "deathless, breathless Rossini overtures. Arpino's simple yet stylish sextet runs the entire gamut of fits, starts, halts, climax upon climax and extraordinarily grand, grand finale that constitutes any well brought up Rossini overture." The performance begins at 7:30 p.m. Ticket prices are $25 for Seniors and $30 for Adults. 
April 16-17
Momentum Dance Company, under the artistic direction of Hayley Grafflin, presents, "United We Dance" at 7 p.m. at the Irving Arts Center. This repertoire production features all-new ballet, contemporary, tap, modern, and jazz works by Hayley Grafflin, Laura Price, Lacie Sereika, Christina Pillion, and Elizabeth Kenyon! Ticket price is $21.50.
April 17
The Las Colinas Symphony Orchestra welcomes violinist Kiarra Saito-Beckman.  A ten-time recipient of the Young Artist Scholarship and recipient of the Jack Kent Cooke Young Artist Award, Kiarra has won numerous competitions, including the 2017 Cooper International Violin Competition, a semi-finalist in the Stulberg International String Competition, and first place in the 2015 National Music Teachers National Association (MTNA) Senior Strings Competition. Kiarra will be performing at the Irving Arts Center at 7:30 p.m.  Ticket prices are $16.50 - $46.50.
AT THE IRVING CONVENTION CENTER
The innovative and highly flexible Irving Convention Center at Las Colinas hosts a multitude of varied events throughout the year. Check the events calendar often, there's sure to be a show or conference to suit your fancy. The following are events taking place in April.
April 11
The Quince Expo is a one-stop place to find everything needed for a Quinceañera. Between 12 - 6 p.m., come and meet the best vendors in the Dallas area to make your dream come true. Admission is $12.
April 23-25
The Hall of Fame Dance Challenge Regionals is a competition of dance groups at different levels of skill. The dancers have worked hard for weeks on end to perform their best routines in front of the judges. The competitions will also be live streamed. 
Let April put a spring in your step with any of these fun events. Or for additional area happenings, just visit our website at www.irvingtexas.com/events. Be sure to tag us with your posts. #VisitIrving #IrvingRocks