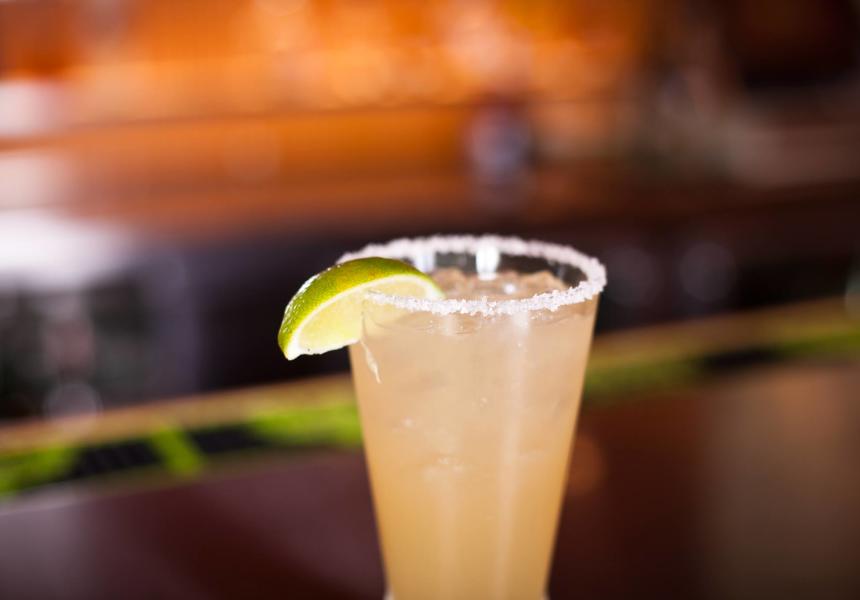 Tomorrow's not only Taco Tuesday, it's also Cinco de Mayo!  There's no better reason to dive into these top five places to celebrate in Irving, Texas.
To help you celebrate as cheaply as possible, we've rounded up some celebratory deals available on Tuesday, May 5.
This creative Mexican eatery puts a contemporary spin on the classics in an informal strip-center setting. Famous for their salsa, chips, service, drinks and food, La Margarita has been described as Irving's hidden gem. The salsa comes out hot and the drinks come out cold. All day long they'll be serving top shelf margaritas for $6.95 and table-side guacamole for $6.95.
Review
: "Found this little hole-in-the-wall treasure on Yelp and decided to go based on their great reviews. We were not disappointed. Food was excellent, the salsa is served hot and is very yummy, and the prices are good. The service was also top notch. This place is nothing to look at from the outside but it is worth going inside. Next time we are in the area, we will most definitely be back."
Alison B
, Norco, CA
With a menu of Southwestern & Tex-Mex dishes, plus a wide tequila selection in Santa Fe-inspired digs, Via Real is a great setting for a casual lunch or impressive business dinner. The service is always great and the food never disappoints. For Cinco de Mayo they'll be serving $5 margaritas all day long.
Review:
"Via Real is a perfect escape! We were here for work, and looking for a great place to escape for some good food and great drinks. Via Real did not disappoint! Everyone from the host to the bus boy gave us 100% attention. They made sure we had a relaxing and delicious experience. The food was fresh and had the right amount of spice. The sommelier kept us hopping with a beautiful Monastrell after a solid start on margaritas. Fran even came by to make us East coasters feel welcome. Solid."
Michelle S.
, New York, NY
Serve up favorites that are Latin American, Mexican and Seafood inspired. If Tex-Mex is what you're craving, they have you covered. Tio Carlos is back as an Irving staple and the locals are raving about their massive portions and on-the-spot service. To celebrate, they'll be serving fajitas for two for $20, margaritas for $5 and all Mexican beers will be $3.50.
Review:
"Took my brother & sister-in-law to the new Tio Carlos for dinner tonight and everything we ordered was wonderful (as I knew it would be!)...I highly recommend the avocado enchiladas with queso sauce! The brisket burrito & carne asada tacos also received very high marks. And, of course, the salsa is THE BEST!"
Jacqueline D
4. Danal's Mexican Restaurant
A lively spot for fajitas, margaritas & other classic Mexican fare, Danal's has been serving Irving for 20+ years. The friendly atmosphere and great eats is a huge draw. For Cinco de Mayo, they're pulling out all the stops with lots of specials to feed you well. Their tri-color enchilada plate will be $6.99, fajitas for $7.99 and $5.99 chili rellenos. Drink specials will include $2.50 margaritas, $2.50 domestic long necks and import beers for $3.
Review:
"This place is THE BEST place to get authentic Mexican food. I love everything from the homemade salsa to the homemade tortillas! When I used to live in Irving, this would be my 'go-to' spot almost every day. My favorite thing to get is their Mexican chicken soup. It comes with your choice or tortillas and Mexican rice. Geez, my mouth is watering just thinking about it. The soup is so comforting and delicious to the very last drop. I may just have to pay a visit again sometime this week. I recommend this place to anyone and everyone who truly wants GREAT, homemade and authentic Mexican food."
Chia L
, Keller, TX
5. Taco Diner
A colorful, stylish Mexican restaurant specializing in upgraded takes on tacos & fruity cocktails, Taco Diner always has your back. The food is great and the patio is always hopping. Their classic Mambo Taxis will be $5 all day long as well as the classic margarita.
Review:
"Every time I go back home I have to stop in at the Taco Diner for at least a Mambo Taxi, a refreshing adult beverage. Their food is unbelievable, too.  You will not go wrong with any of their tacos, salads, or soups." 
Catherine A
, Decatur, GA  
Happy celebrating!!
For more Mexican, Tex-Mex or Southwestern options click here.