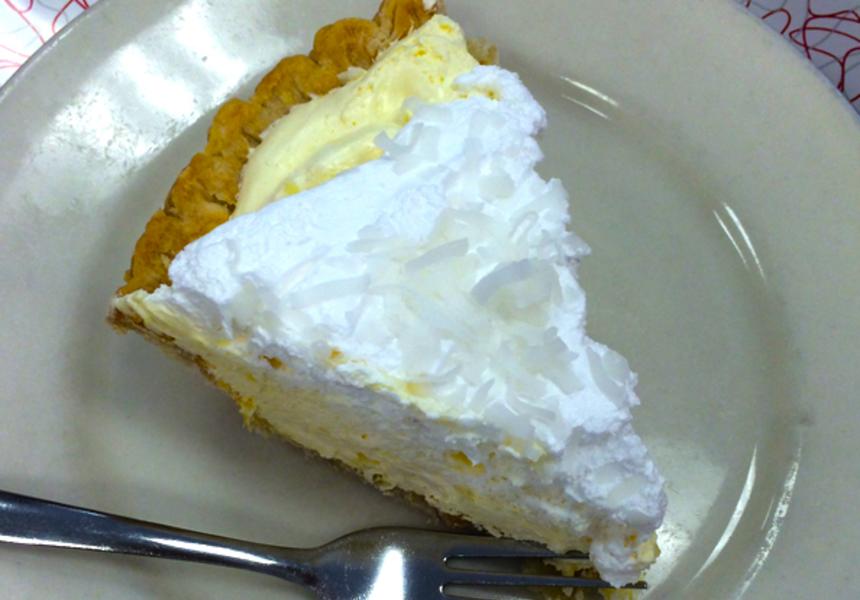 What can I possibly say about this sliver of heaven that hasn't already been said about the discovery of fire, the invention of ultra-soft toilet paper or the iPhone 6? Imagine waking up and you're smarter, more attractive, famous, and you've just won the lottery; Big State's coconut cream pie is a lot like that.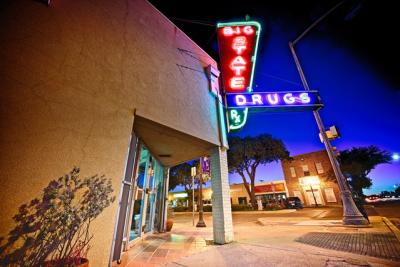 When my slice of nirvana arrived at the table, lovingly shaped into a perfect isosceles triangle and with the fork placed just so, I could barely contain my breathless anticipation. My excitement, however, quickly faded as I realized the pie had arrived crust-first - with the pointy end facing away. What was I to do? 
Stupefied, I tried not to panic, it would do no good. Ever the resourceful food critic, I thought about what Rick Perry might do in the face of such adversity and it hit me…just switch sides! Now comfortably seated at the opposite side of the table with pointy end facing me, I was able to resume my blissful pie eating happiness – crises averted! Sprinkled with bits of joy and happiness and infused with the breath of baby cherubs, I savored each and every bite of this coconut cream heaven. 
I will come back Big State! The experience of this delightful creation of imitation vanilla extract and sweetened condensed milk has touched me more than any udder.  
Quick Facts
Location: 100 E. Irving Blvd | Phone: (214) 307-75060 Menu | Website | Facebook