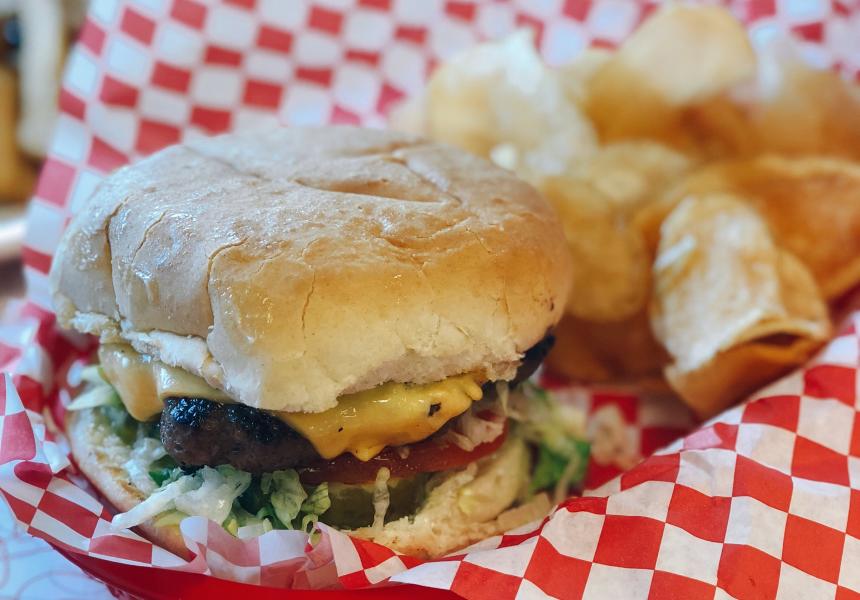 Irving Heritage District is set in such a charming part of Irving. For #TakeoutTuesday we'd love to show you around downtown Irving. Each restaurant is unique and deserves its own spotlight! So let's dive in. 
And hey, don't forget about the Dine-Around Bingo game! All of these great restaurants are featured. This week's game is ROWS, so plan to start eating your way through the Heritage District. Be sure to post a picture and tag @VisitIrvingTx on Facebook, Twitter and/or Instagram and we'll enter you to win the best bingo prize yet... two concert tickets to The Pavilion, a $50 Amex gift card, and a $25 local restaurant gift card! Download your bingo card here. 
Big State Fountain Grill
Sitting on the corner of Irving Blvd. and Main Street with its iconic neon sign, Big State welcomes all to downtown Irving. There's even a soda fountain and jukebox that just adds more nostalgia. Though this cute little diner can't be enjoyed to its fullest at the moment, it's still dishing out those amazing burgers, shakes, and fries. You won't be disappointed with supporting this local gem. They're open Monday-Saturday from 11 a.m. - 7 p.m. Menu
Local's Favorite Dish: Stokers Cheeseburger - double meat and double cheese - $9.75
Address: 100 E Irving Blvd
Phone: (214) 307-5000
Serving: Take-Out, GrubHub & Uber Eats
Glory House Catering and Bistro
Be sure to visit Glory House's Facebook page each day to find their daily menu. Enjoy their home cooking from 11 a.m. - 2 p.m., Monday - Friday. Their hot menu will warm your soul, it's that kind of comfort food Mom and Grandma make when you come home. Please don't forget to add dessert, it never disappoints. Menu
Local's Favorite Dish: Breaded baked chicken, Salisbury Steak Combo - roasted red potatoes, buttered corn with red bells and carrots, roll - $14.99
Address: 109 S Main St.
Phone: (972) 259-1123
Serving: Curbside
Di Rosani
Located right in the heart of Historic Downtown Irving, Di Rosani's is serving up pie and other Italian specials daily. Traditional Neapolitan thin-crust pizzas are served here with sizes ranging from 12" all the way to 20" (called the XXLarge). Pizza by the slice is also available. Menu
Local's Favorite Dish: Supreme Special -pepperoni, sausage, mushroom, green pepper, black olives - $11-20
Address: 105 South Main St.
Phone: (972) 253-5500
Serving: Takeout, Delivery 
Sapp Sapp
Sapp Sapp has made roots in Downtown Irving. On normal lunch hours, this local spot is packed. It has a reputation for serving amazing Lao and Thai food that has people singing their praises. Sapp Sapp is a small restaurant with many delicious treasures; if flavorful and spicy is calling, swing on by. With 249 google reviews and a 4.6 rating, you'll be glad you did.  Menu
Local's Favorite Dish: Pad Thai - vermicelli noodles, onions, green onions, bean sprouts and your choice of chicken, beef, pork, tofu or veggies  - $8.00
Address: 120 S Main St
Phone: (972) 514-1811
Serving: Curbside, Delivery 
Happy Tuesday, let's GO, to-go that is! To see all restaurants currently serving in Irving, click here.