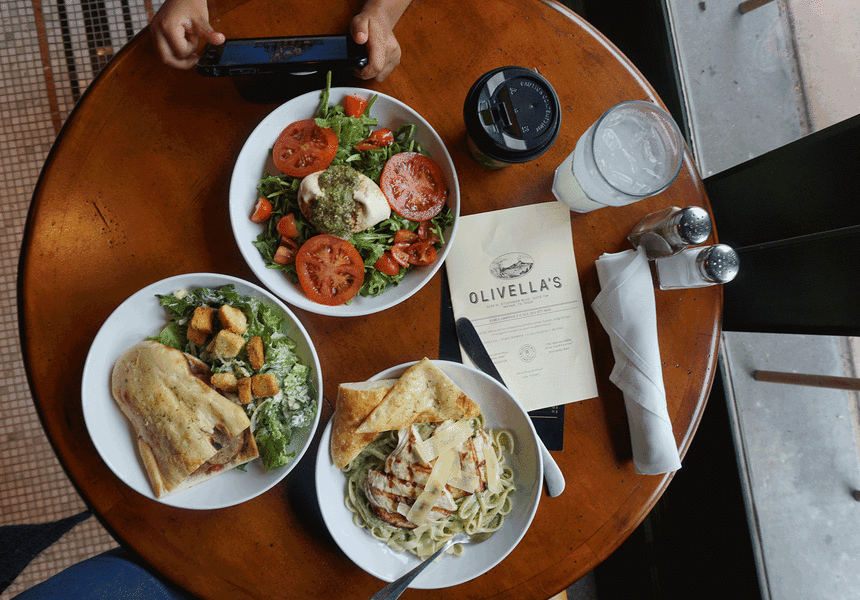 Olivellas Neo Pizza Napoletana is a highlight at the Water Street District in Irving and a very convenient location for a work lunch, family night or dinner with friends.
Authentic Neo-Pizza with fresh homemade mozzarella and tomatoes imported from Italy is a taste of what you can expect when you eat at Olivellas. This award-winning restaurant has a great tradition of keeping true to its Northern Neapolitan and Southern Roman pizza styles found in Italy. The Neapolitan style of pizza is very pillowy soft in the center of the crust, which is in contrast to the Roman pizza that is super thin with crispy edges, making both styles a unique mouth-watering experience.
The delicious pizzas, pastas and salads all incorporate old family recipes that have become our family favorites and that will keep you coming back to Olivellas.
Eat this-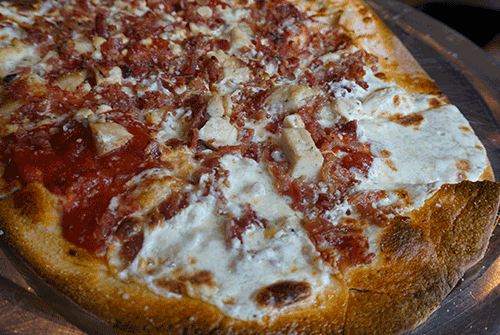 Say cheese, yes please. My family enjoys the delicious variety of traditional Olivellas pizza, I came at lunch time and ordered the Dream pizza, the Meatball Sandwich and the Chicken Pesto Linguine pasta dish. These are always reliably delicious favorites that my family enjoys. The side salads were equally tasty like the Burrata and the Classic Caesar salad. You will find the best entrees and great food selection at a reasonable price if you visit during lunch hour.
Taste that-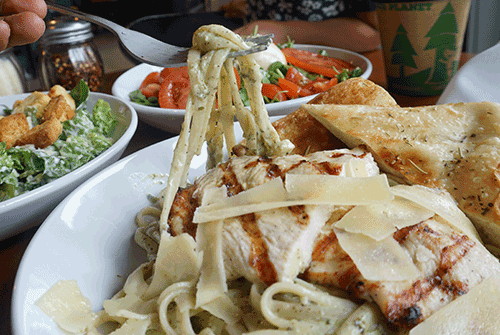 You definitely need to come to Olivellas for the pizza, but Olivellas includes unique spins on these favorites and offers several specialty pizzas. You have to taste the truffle pizza, which is a very delectable palette of house-made Mozzerella, truffle oil and mushrooms. My mouth is watering just writing about it and honestly, it just sounds fancy when you order it.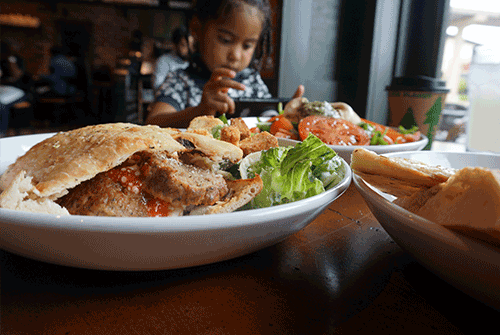 There is a lot to savor at Olivellas. The sandwiches are super tasty and the option to build your own pasta dish is a fun idea. But don't leave without going for the desserts. The Tiramisu is my favorite here and the kids love the Nutella Mousse. Also, the wine selection is great to compliment the meal. If the weather is good, I recommend the beautiful lake view from the outdoor patio to make your lunch or dinner even more enjoyable.