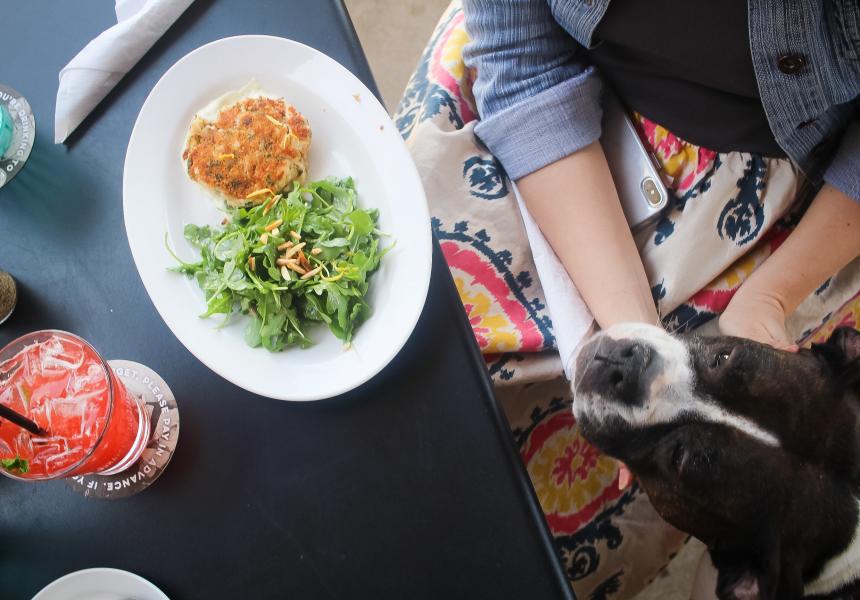 The sun is out and so must we! This lower-70s-patio-weather is giving us all the feels! And we cannot wait to dine out with the furry members of our family. From pizza places to coffee shops, there are so many great options to choose from here in Irving. So scroll down and read along, friends! 
Java Me Up
401 Cimarron Trail #150, Irving, TX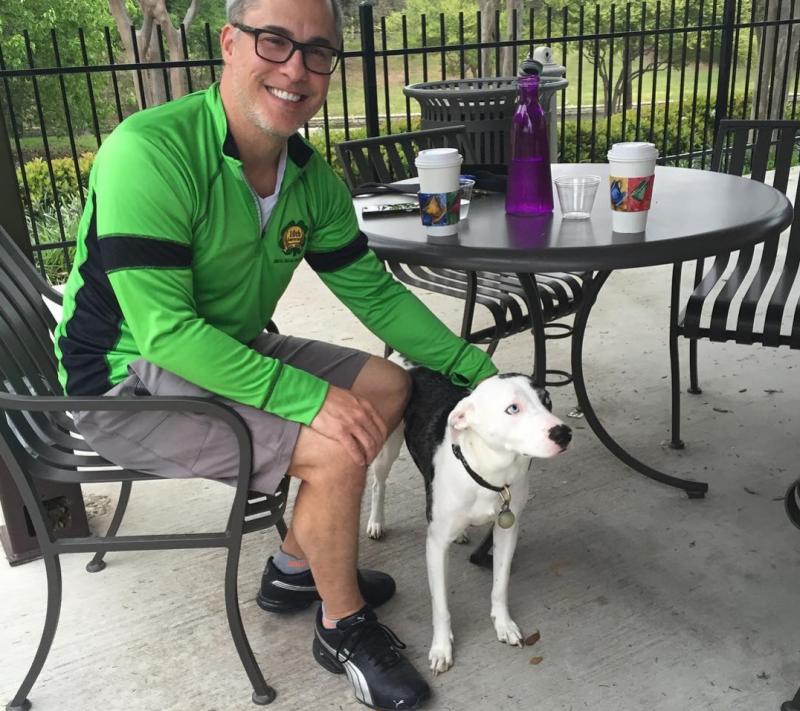 Known for its cozy ambience that makes you feel like you're hanging out at a friend's living room, Java Me Up serves quality coffee-based beverages (must try: white chocolate mocha and java chip frappe!) as well as teas and smoothies. You can also enjoy pastries, bagels, and even custom cakes and pies here. Their spacious patio is a popular spot for those who bring their furry friends, as it overlooks the beautiful canals and lush greeneries behind the library. Pet dishes are available per request, so do not hesitate to ask for it when you order at the counter. For store hours and other information, please visit their website here.
7750 N MacArthur Blvd #160, Irving, TX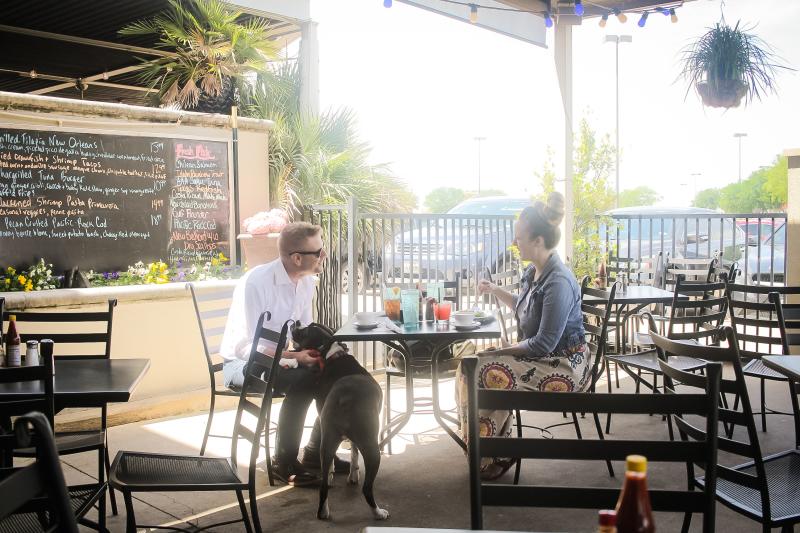 Casual and easygoing, Fish City Grill is a great place to savor delicious seafood and cocktails, while soaking up the sun at their side patio with your pet. Must try: Oyster Nachos (fried oysters with chipotle tartar), Clam Chowder, and Lump Crab Cake. The Dallas-born restaurant also serves seafood platters, crawfish etouffee, and fish tacos, for when you need something more filling. Their strawberry mojito is delicious and refreshing, perfect for a patio hangout! If you're more of a wine person, go with their Tom Gore sauvignon blanc or Le Grand Noir pinot noir. Click here to view their full menu.
Spin! Pizza
1030 W John Carpenter Fwy, Irving, TX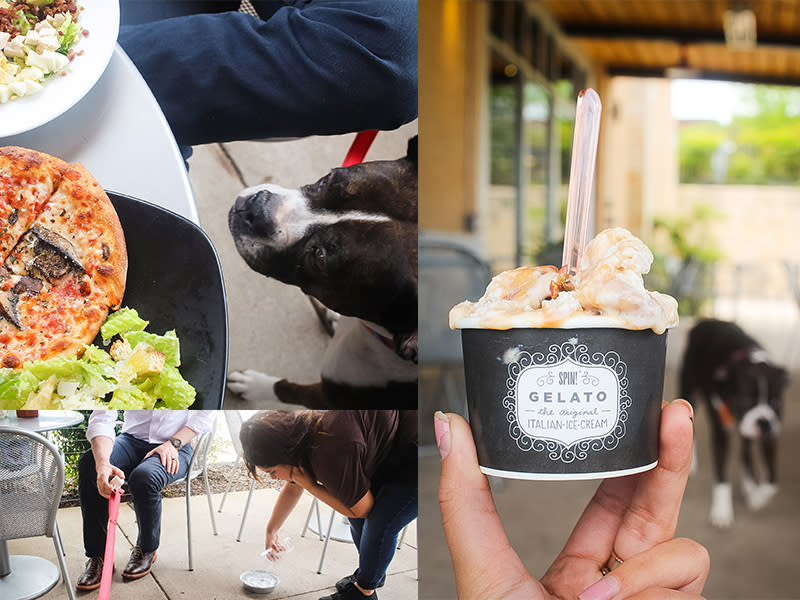 Two words: Pizzas and Gelatos! Yes! This place has both. And they're delicious too! We love their patio and the fact that our furry friends get complimentary water here. Must try: their 6-inch pizza and salad/soup combo! We love the Verdure Arrosti (roasted veggies and mushrooms), and their Cobb Salad is delicious! If you have gluten or dairy sensitivity, ask them for gluten-free and dairy-free substitutes. And when you're ready for some sweets, go with their banana pudding gelato! Heaven in a cup! Click here to view their full menu.
857 W John Carpenter Fwy, Irving, TX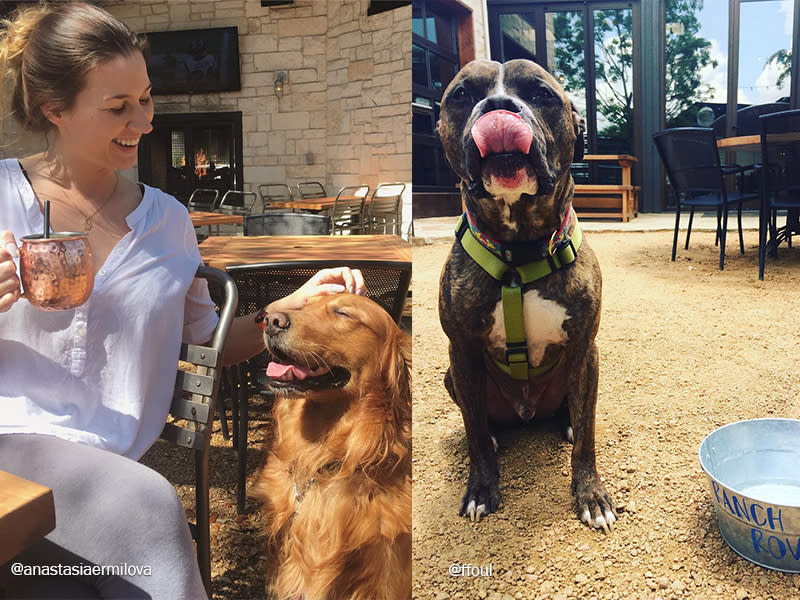 With a rustic yet stylish ambience and an innovative farm-to-fork concept, The Ranch is among the best of what Irving has to offer, culinary-wise. In addition to its top-notch steaks, burgers, and drinks, the restaurant also features a beautiful and spacious patio, referred to as The Porch, where live music performances are rocking the stage almost daily and pets are welcomed. Must try: Texas Akaushi Beef Burger (with chili aioli and creole mustard), Mini Elk Tacos (with caciotta cheese), and 8 oz Roasted Garlic Stuffed Fillet (With charred scallion butter). Check out their full menu here. Click here to view their upcoming acts.
316 W Las Colinas Blvd, Irving, TX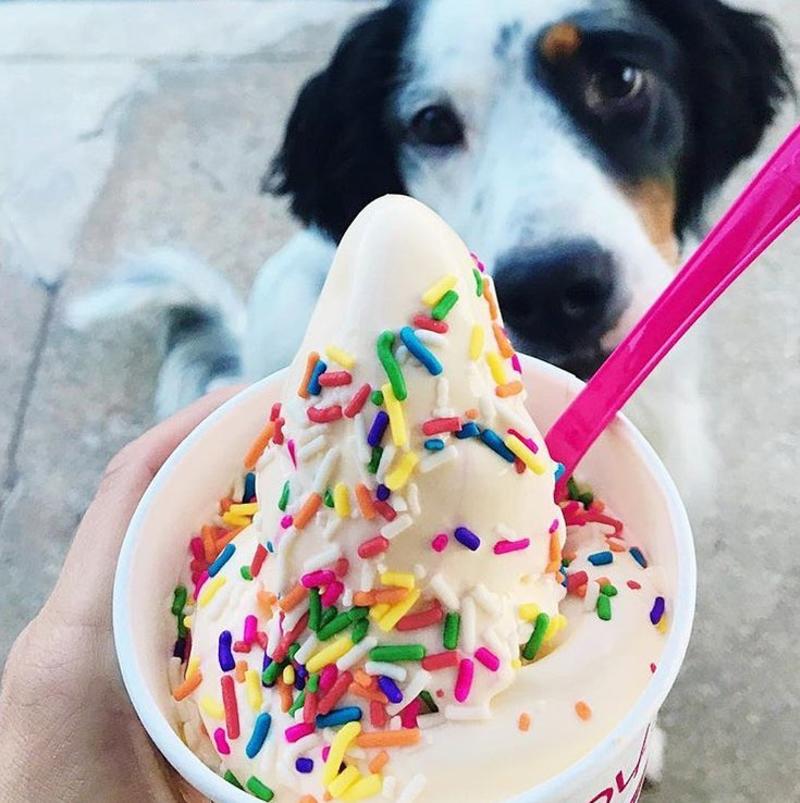 As the home of more than 20 vibrant restaurants and bars, TMF offers some of the most diverse culinary experiences in DFW. And you know what we also love about this multi-entertainment complex? It is pet-friendly! Yup! You can walk around the complex, dine at one of the many restaurant patios, and even enjoy live music at the Texas Lottery Plaza with your furry friends. Must try: Coal brick oven pizzas at Grimaldi's or tacos and margaritas at Gloria's Latin Cuisine. For a light treat, head over to The Country's Best Yogurt (TCBY) where you can choose your own flavors and toppings! View the full list of restaurants and bars here.