This weekend we are celebrating one of the oldest and yet most widely consumed alcoholic beverages in the world, beer. Whether you like it blonde, dark, or fruity, we've got a place for you to celebrate the National Beer Day in Irving!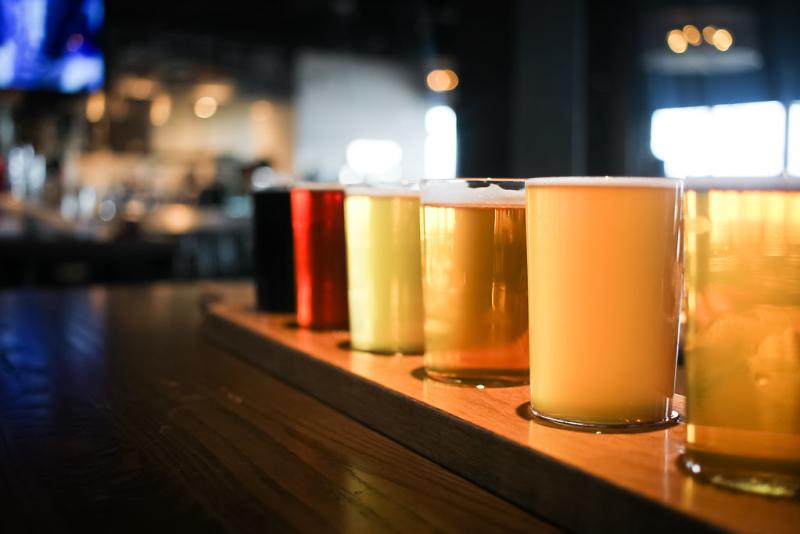 350 W Las Colinas Boulevard, Irving, TX
With a rustic decor and cozy ambiance, Thirsty Lion has quickly become local's favorite. Located within the new Toyota Music Factory complex, the gastropub has a bit of an English pub feel with a classic American flair.
Must try bar food: the traditional London-style Scotch Eggs (hard-boiled egg wrapped in sausage meat, coated in bread crumbs), and Bacon-wrapped BBQ Prawn. As for the beer, go with their Texas Flight (a beer flight consisting of 6 Texas-brewed beers!). They also serve ciders, various IPAs, lagers, stouts, and even a gluten-free beer called Omission Pale. Click here to view their full dining menu and here to view their drinks menu.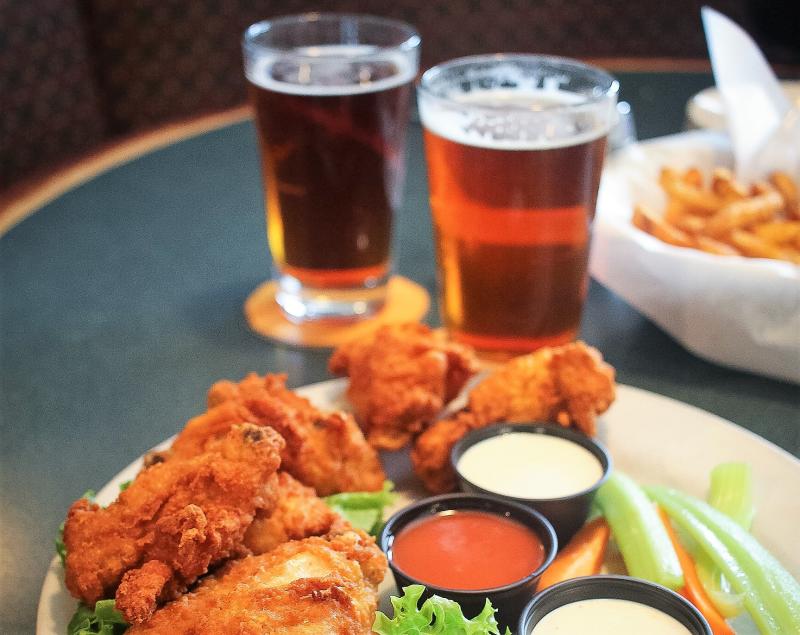 4030 N MacArthur Blvd, Irving, TX
Unpretentious and laidback, Spirit Grille features a spacious dining area with comfy booths, a pool table, a full bar, and TV's on every corner playing mostly golf channels. So if you're a fan of golf, you would love this place! The walls are decorated with photos golf legends and the menus are also golf-themed. Appetizers are called "The Practice Tee", the main courses are called "The Tour", etc. Must try bar food: the Spirit Wings (spicy) and Traditional Wings! Both go so well with their selection of local and imported beers. We tried their lager and IPA, and they were bomb!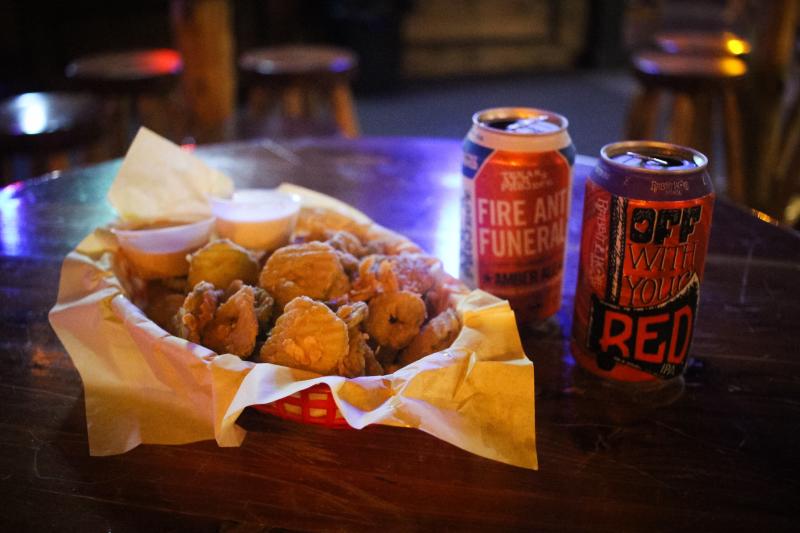 101 N Rogers Rd, Irving, TX
We have two words for this place: Totally Texas! From the moment you park to the moment you sit down, you'll see Texas-themed everything here, from cowboy murals to a disco ball with a giant horseshoe on it. So-Jo is famous for their dance lessons on Thursday nights, but you are welcome to come any day to sit back and have some Texas fun. Must try bar food: The Double Shuffle, which consists of fried pickles, corn fritters, bottle caps, and fried mushrooms. They also have onion rings, burgers, and steaks if you're looking for something more filling. For the beer try the Fire Ant Funeral amber ale and Off With Your Red IPA!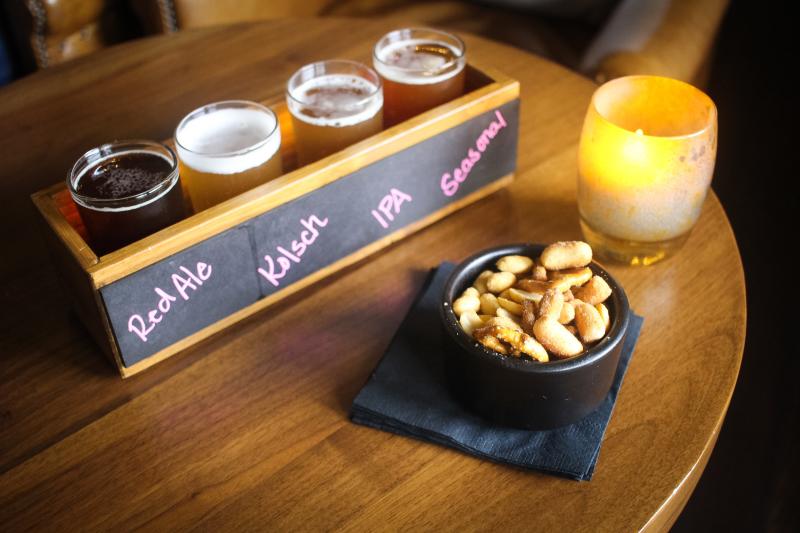 4150 N Macarthur Blvd, Irving, TX
Classy, elegant, yet still downright country, we love Outlaw Taproom's ambience! The pool table, the music, and the pool view with string lights and bonfire at the patio –  oh this is a great spot for a hangout and a date night. Their beer, wine, and craft cocktail selections are exceptional and the food is excellent. Must try bar food: Brisket Tacos (or if you're feeling adventurous, go with the duck tacos) and the S'mores Skillet is to die for! For the drinks go with their beer flight, the red ale was out favorite! Click here for more info.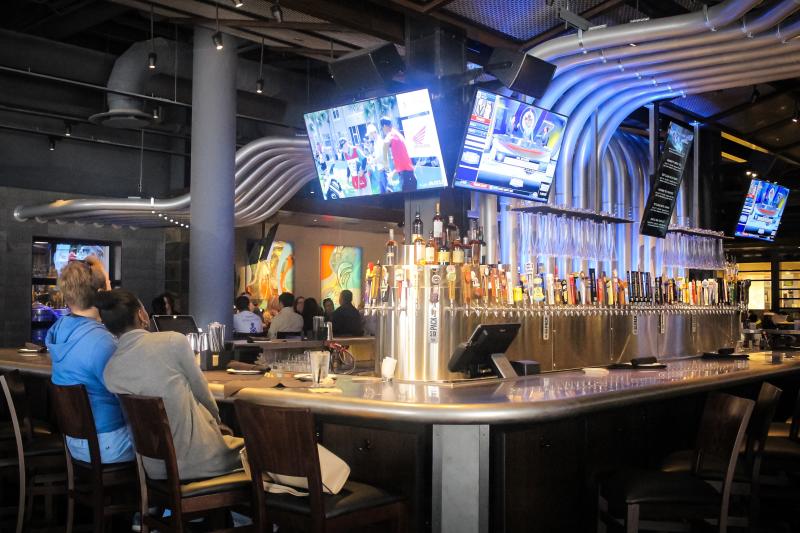 320 W Las Colinas Blvd, Irving, TX
A classic rock playlist, a keg room, and half-a-yard glasses of beer served on the daily – Yard House is our go-to spot when we want to watch sports, chill, eat great food, and listen to some good music. The atmosphere is sophisticated but laidback, which is just right for us! Must try bar food: Deep Fried Mac n Cheese, Buffalo Cauliflower (it's vegetarian but it's so darn good!), and Deviled Eggs. As for the beer, they have everything from wheat, fruity, malty, hoppy, to dark beers so the possibilities here are endless! Don't forget to go all out and have them in those half-yard glasses! It is National Beer Day weekend after all.