With wildflowers in bloom and warmer weather inching closer, it is time to splash some color into your Spring.  This weekend the DFW Fiber Fest comes to Irving where you can learn about and shop for everything to do with yarn. There's also live music, rock painting, an Easter egg hunt, the Heritage House museum, and much more.  So grab your needles, a paint brush or your tie dye shirt, it's going to be a wonderful weekend of color!
FIBER FEST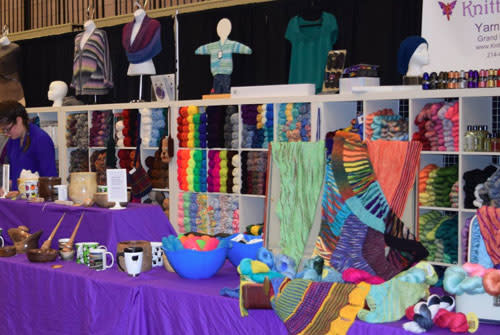 WHEN: Thu-Sun, Apr 4-6
COST: $5 - $10
Fiber Fest is a locally focused non-profit organization that encourages learning about the fiber arts - primarily knitting, crochet, and spinning.  Whether you come for the classes or to shop from the vast variety of vendors, you'll be amazed at the colorful selections offered this year.  The show begins on Thursday, so grab your planner to sign up for classes.  The Vendor Hall is open from 9 am - 6 pm on Friday and Saturday, and 10 am - 4 pm on Sunday.  LEARN MORE
---
CITYWIDE EGG HUNT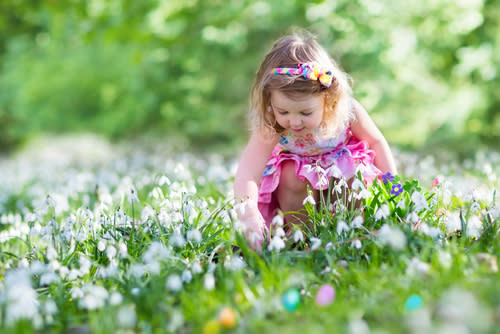 WHERE:  Irving Heritage Park, 217 S. Main St. 75060
WHEN:  Sun, Apr 6 @ 9:30 - 11:30 am
COST:  Free
Heritage Park will spring to life during the Citywide Egg Hunt. The clever bunnies at Irving Parks and Recreation will hide thousands of toy-filled and candy-filled eggs for children, ages 10 and under. During the event, attendees can experience inflatable rides and craft activities. The Easter Bunny also will be present for pictures, so don't forget your camera. LEARN MORE
EGG HUNT SCHEDULE
9:30 to 11:30 a.m. - Egg Stroll for children ages 1-2. Parents are allowed to assist in this area.
10 a.m. - Egg Hunt for ages 3-5 (Children Only)
10:30 a.m. - Egg Hunt for ages 6-7 (Children Only)
11 a.m. - Egg Hunt for ages 8-10 (Children Only)
---
MAKING ART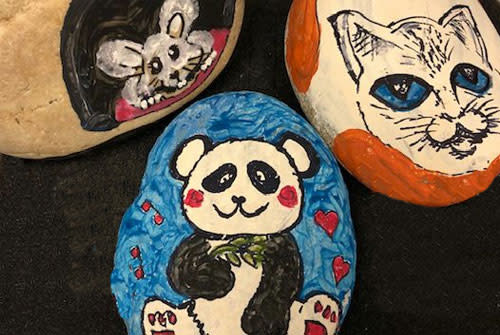 WHEN: Fri, Apr 5 @ 7 - 9 pm
COST: Free
Artist Alicia Duncan will teach a class on painting whimsical animals on rocks.  The stones will be provided, as well as samples and patterns to inspire creativity.  Bring acrylic paint or markers, brushes, cups, paper towels and aprons.  Although the class is free, you must register in advance. 
WHEN: Sat, Apr 6 @ 9 am - 3 pm
COST: $65
Then on Saturday, learn to work with new watermedia techniques applied on a variety of unconventional surfaces.  This workshop will give you the unique opportunity to work with QoR watercolor and Golden High Flow Acrylics to simulate watercolor and watermedia.  All paints, surfaces and supplies will be provided, just bring yourself and get ready to have a fun colorful day of learning new techniques.  
---
CRUISING THROUGH IRVING
HISTORY WITH RICK FAIRLESS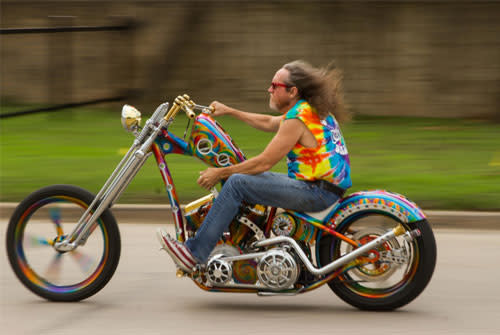 WHEN: Sun, Apr 7 @ 3 - 5 pm
COST: Free
Cruisin' Through Irving History will be the theme of the Heritage House tours this weekend. Rick Fairless grew up in Irving and began riding bikes at age 9.  Fueling his love for motorcycles, Rick opened Strokers Dallas where he customizes bikes for clients all over the country.   In 2014, Rick and Susan Fairless made a decision to save Big State Fountain Grill as it filled their hearts with so many memories of their youth in Irving. Located in downtown Irving, Big State has been an Irving tradition since 1948.

Rick will be on hand part of the time of the free tours of the Heritage House and Mary's Playhouse which are from 3pm-5pm. Look for the beautiful old house built in 1912 with a colorful Rick Fairless bike parked out in front.  
---
LIVE MUSIC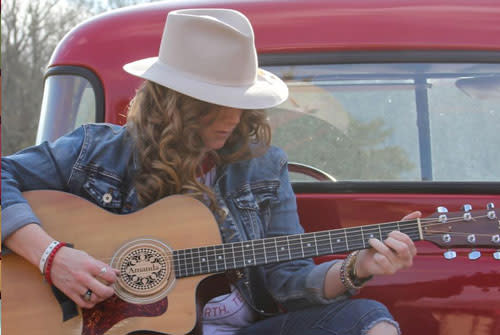 Thursday, April 4
5:00 pm - Texas Lottery Live features live music out on the Texas Lottery Plaza at the Toyota Music Factory every Thursday night in April and May. Tonight features Bowling for Soup.  Cost is $5 online or $10 at the gate.
6:00 pm - Did you know that every Thursday there's live music at New York Pizza Pasta and Subs?  There's no cover charge and the food is amazing!  
Friday, April 5
6:00 - 8:00 pm - Marissa is a Latin pop recording artist from Dallas and she'll be performing at Gipsy Lime Taco Lounge.  No cover charge.
7:30 - 9:30 pm - A Celebration of Dance is a mixed repertoire performance at the Irving Arts Center featuring choreography spanning more than 200 years.  Cost is $25 Seniors/Students and $30 Adults.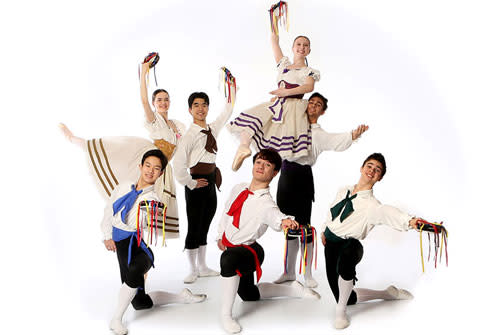 7:30 - 10 pm - Live at Nosh features Sweet Crooner who brings you the Golden Age of Rock N Roll!  Nosh & Bottle Market.  No cover charge.
9:00 pm - There's live music featured every Friday and Saturday at the Two Mules Cantina in the Texican Court Hotel. This Friday features Clayton Gardner. No cover charge.
10:00 pm - On Friday nights, Bar Louie features Live at Louie's, live entertainment with local DJ's and musicians.  No cover charge.
Saturday, April 6
---
Be sure to take in all that Irving has to offer this weekend, but don't forget to be social.  Tag us in your post and stories with #VisitIrving and/or #IrvingRocks. Also follow us on Facebook, Twitter and Instagram to stay in the know.  For additional area events not listed in this blog, visit our website at www.irvingtexas.com and view the events calendar.  Now, get out and color your weekend in Irving!