We are richly blessed with a diverse mixture of cultures, foods and traditions here in Irving, Texas. In one weekend you can experience Asia, Europe, and the Americas with a wide variety of food, music and experiences. Let your senses be your guide to this world tour around town.  You don't need a passport, just grab your keys and head out the door.   
ASIA

Gandhiji 150th Birthday Celebration
Join Guest of Honor Governor Greg Abbott at the Gandhi Peace Walk 2019 on Sunday, October 6 at 8 - 11 am, led by the India Association of North Texas (IANT). It's a peaceful gathering of people from all over the globe beginning at the Gandhi Memorial Plaza, and includes a complimentary breakfast with a free T-shirt and cap (while supplies last).  Park at North Lake College, 5001 N. MacArthur Blvd., and take a free shuttle to Memorial Plaza (after 7:30 am). It's suggested to wear the international color of peace - white. Free admission.
---
Droupadi - Grand Visual Spectacle
At 4:30 pm on Sunday, 6th October at the Irving Arts Center, come and experience this high quality production with rich visuals, Droupadi - Story of a Princess born from the Fire! from Sarasija Theaters. Based on the award winning Novel "The Palace of Illusions" by Veteran writer Chitra Banerjee Divakaruni, you won't want to miss this show.  Cost is $21.50 - $201.50.
 
---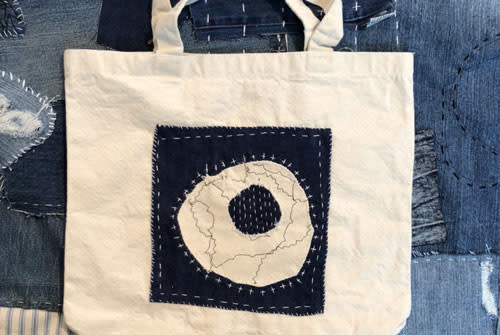 Learn the Japanese art of Boro
Brought to you by the Irving Art Association, classes in Boro involve Japanese textiles that have been mended or patched together. The term is derived from Japanese boroboro, meaning something tattered or repaired. In this workshop participants will begin by creating a Boro Sampler to learn the stitching, patching and mending vocabulary of Boro. Once the language is learned participants will work on fiber art pieces that may be in book form, wall art, 3-D, or wearable creations.  Saturday, October 5 at 10 am - 2 pm at the Jaycee Park Center for the Arts.  Cost is $65.  Registration is required.
---
Gruhapravesh 2019 India Property Show
Gruhapravesh by IndiaProperty.com is India's first and longest running series of virtual and offline property shows. This expo at the Irving Convention Center at Las Colinas creates a market place where builders and allied service sellers meet and interact with property seekers.  Showtimes are Saturday & Sunday, October 5 & 6 at 10 am - 9 pm.  Free Admission.
---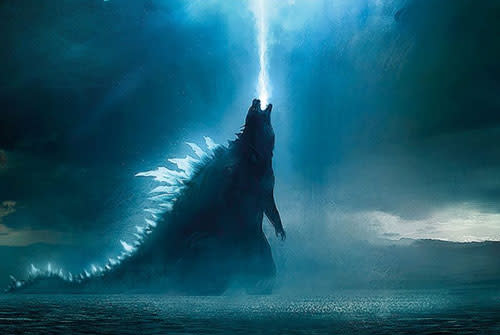 Cinema 13* features Godzilla, King of the Monsters
Visit the Valley Ranch Library on Saturday, October 5, at 4 - 6 pm and see Godzilla: King of the Monsters on the big screen. Although the story of Godzilla originated in Japan, this movie brings you around the globe in a good versus evil fight where fierce gigantic monsters battle it out, threatening all humanity on Earth. Rated PG-13. *Ages 13 and above.  Free admission. 
---
THE U.S. SOUTHWEST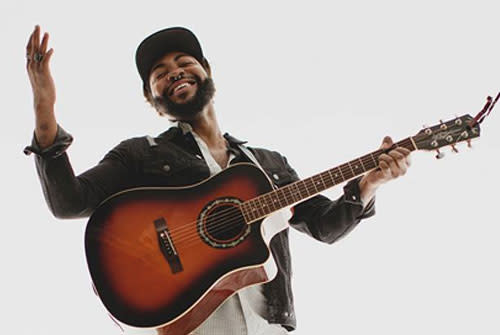 Luqman Rashada 
Since 2011 Luqman has been making a name for himself around the DFW area with his soulful blues, folk and rock sounds. Some of his notable accomplishments include Blind Auditioning for The Voice: Season 6 and enjoying a stint on The Farewell season of American Idol in 2016. You can experience Luqman at The OUTLAW Taproom on Saturday, October 5 at 5 - 8 pm. Free admission.
---
Morgan Ashley
There's a fairly new spot in town called the Two Mules Cantina, and if you haven't visited yet, you're really missing out on a true Texas experience.  Morgan Ashley performs her sweet country songs here on Friday, October 4 at 9 pm. Free admission. Then on Saturday, October 5 at 9 pm, catch Penny Pullus on her acoustic guitar.
---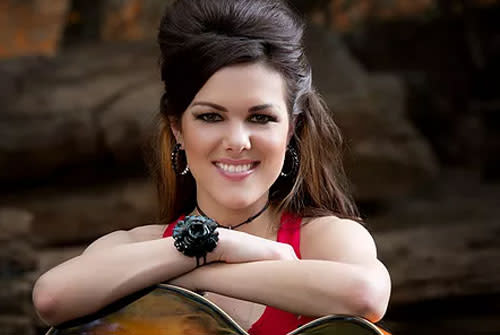 Ryli Dylan
Born in West Monroe, Louisiana and raised in Dallas, Ryli transferred from Ole Miss and graduated from The University of North Texas with a major in Sociology and a minor in Music. She discovered her talent for music at age 20 after working at the House of Bl​ues. Watching famous bands and singers come in and out of those popular doors, Ryli knew she had a passion for performing. She knew that this was her calling. Catch Ryli at The Ranch at Las Colinas on Friday, October 4 at 8 - 11 pm.  Free admission.  Then on Saturday, October 5 at 8 - 11 pm listen to the country sounds of Chet Stevens.
---
Bourbon & Brew featuring Lakewood Brewing & Yellow Rose Distillery
It's a party for your palate!  Saddle on up to the Cool River Cafe on Friday, October 4, at 6:30 - 8 pm for a cigar, bourbon & beer tasting featuring popular Texas made whiskies and craft brews.  Included are (3) 4oz craft brews, (2) 2oz pours of premium whiskey, (1) complimentary cigar, and (3) tapas plates.  Cost is $35 plus tax and gratuity.
---

Party on the Plaza! featuring Squeezebox Bandits
The borders begin to disappear with the Squeezebox Bandits, who sound a whole lot like Texas but their mix of Tejano and Country definitely weave a tapestry of cross-cultural music. You can listen to SBB on Saturday, October 5 at 10 pm - midnight at the Texas Lottery Plaza.  Free admission.
---
Pecos River Brass
A part of the Entertainment Series Irving, Pecos River Brass is a 20 piece big band based in the Dallas-Ft. Worth area that features original arrangements as well as the music from the great Jazz Big Bands. They are a mainstream band with a love of melody, harmony and rhythm. You can experience Pecos River Brass at the Irving Arts Center on Saturday, October 5 at 7:30 - 10 pm. Cost is $26.50.
---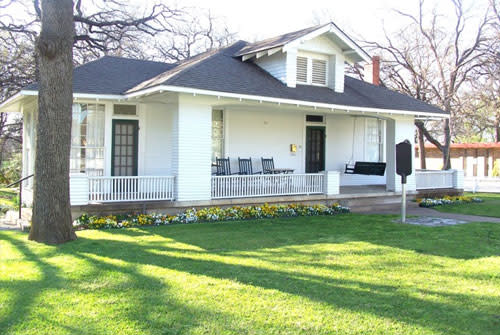 Heritage House & Mary's Playhouse Tours
The Heritage House Museum is a 1912 home that is a Texas Recorded Historical Landmark. Sunday, October 6 from 3pm-4pm. Free admission. Save time to view Mary's Playhouse in the back garden area. It was converted from a chicken coop in the 1920's.
---
SOUTH OF THE BORDER

Do Portugal Circus
Do Portugal Circus is a traditional traveling circus from Mexico. It includes acts such as trapeze, globe of death, Spanish web, high wire, pendulum, clowns, dancers and much more for all the family to see. Conveniently located at the Irving Mall, visit their website for a variety of dates and times.  Cost is $15 - $50.
---
Tacos & Tito's
Celebrate National Taco & Vodka Day (yes, it's a real thing) at Fish City Grill on Friday, October 4.  They'll be serving $5 Tito's drinks and $10.99 Taco Plates all day.
---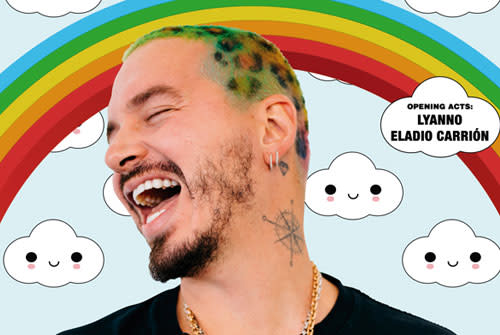 J Balvin
Declared as "Reggaeton's Global Ambassador" by The New York Times, J Balvin is now one of the top streaming music artists in the world, regardless of language, and has developed a legion of fans represented by over 60 Million social media followers. Likewise hailed by Billboard as "the biggest breakout act Latin music has seen in many years" and Pitchfork as "the face of modern Reggaeton," J Balvin is leading a second generation of Musica Urbano stars that have propelled Latin music to an unprecedented global embrace.  You can catch J Balvin at The Pavilion at Toyota Music Factory on Friday, October 4 at 8 pm.  Cost is $39 - $350+
---
Christian Nodal Ahora Tour
Christian Nodal was born and raised in Caborca, Sonora, Mexico. According to Nodal, he started singing at the age of four and later learned how to play the piano and guitar on his own.  In June 2017, Nodal collaborated with Spanish singer, David Bisbal and released, "Probablemente." Bisbal told Billboard magazine says, "...he [Nodal] is a great interpreter but also a songwriter. I love what he's doing and it's an honor to be a part of the early stages in his career."  You can hear Christian Nodal at The Pavilion at Toyota Music Factory on Saturday, October 5 at 7 pm.  Cost is $44 - $144+.
---
GERMANY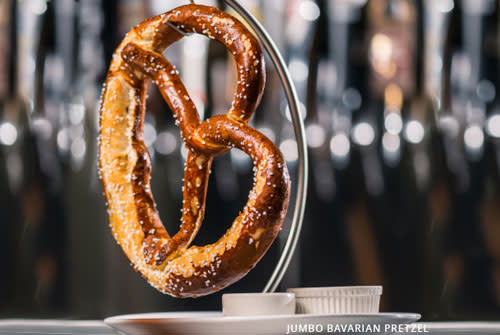 It's not October without enjoying Oktoberfest at Yard House.  From now through October 20, come celebrate with Yard House's four NEW German-inspired dishes, their crowd-favorite Jumbo Bavarian Pretzel appetizer and five limited-time Oktoberfest-style beers. Prost!
Chicken Schnitzel & Potato Salad - taste the old country with breaded chicken, pounded thin and fried, served with warm potato salad
Stacked Oktoberfest Burber - indulge in a double beef burger topped with bacon tamato jam, swiss cheese and Dijon mustard on a pretzel roll
Bavarian Pork Chops - delight in a double pork chop topped with a German-inspired wild mushroom sauce
The Flammkuchen (flam-koo-ken) - try something new with this sweet and savory pizza featuring bacon, caramelized onion and a blend of three cheeses
---
With many more events not listed here and for additional information, visit our website at www.irvingtexas.com/events.  And while you're out exploring Irving, Be sure to tag us in your posts and stories with #VisitIrving and/or #IrvingRocks. We want to see pictures of you and your friends having fun!  And follow us on Facebook, Twitter and Instagram to stay in the know.  Enjoy every moment!