Now that the colder winds are blowing through, you'll want to reach for a warm drink. Here are the top 4 coffee shops in Irving that are featuring delicious hot cocoa and coffee this winter.
Java Me Up (Valley Ranch Library)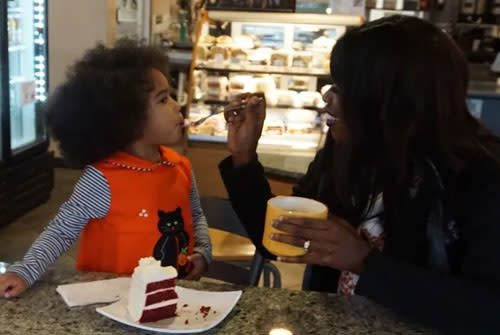 First stop is Java Me Up in Valley Ranch. I ordered the classic hot chocolate and noticed they had a variety of flavored syrups so I quickly asked if the barista would add in some amaretto to my cocoa.  I also preferred the almond milk too for a whole milk substitute. Those with milk sensitivity will have other alternatives to complement their drinks. The drink came out hot which I like it and the barista can also accommodate the temperature you want for your hot drinks.  I ordered a homemade red velvet cake to go with my cocoa. The cakes and sandwiches are made by the owner and were very tasty.  My daughter and I enjoyed having a sweet treat with the hot cocoa and of course we laughed when she had a cream mustache.  Java Me Up is conveniently located in the Valley Ranch Library and is a one stop shop for great drinks that will keep you warm this fall and winter in Irving.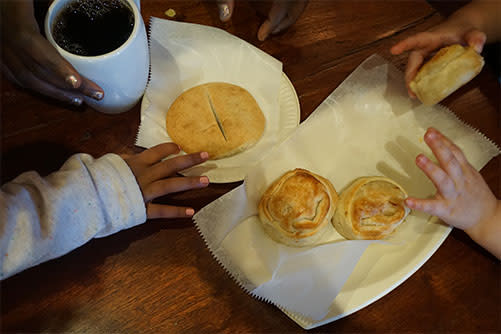 Walking into Argentina Bakery, the first thing I heard was salsa music playing in the background and a spunky waitress enjoying the music and dancing. Her energy and passion was so infectious and that made my experience here so much more fun. I couldn't wait to order some of the delicious drinks that I've heard so much about. I was satisfied at just how tasty and delicious the hot chocolate was and the extra whip cream.  It was wonderful and very creamy.  It tasted like a chocolate goodness! I enjoyed my drink in one of the over-sized cushioned chairs that were comfy and perfect for taking in all the goodness found in my mug. I highly recommend you give this place a try.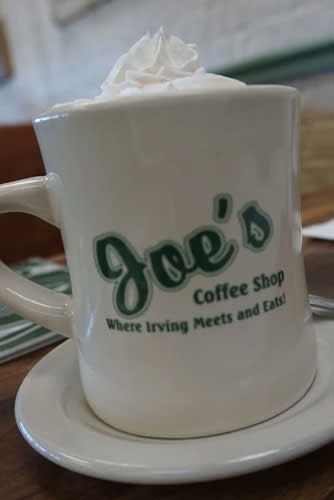 Unwind at Joe's Coffee Shop and take in the relaxing and cozy atmosphere here. Joe's is one of Irving's hidden gems where the locals eat and catch up on local current events. What I really enjoy is the classic hot cocoa or coffee because they go great together with a stack of pancakes. This is a tasty pairing that we always enjoy on our visits to Joe's. You will always feel welcomed at Joe's and the staff will soon become your friends. Like the sign says, "Joe's is where Irving meets and eats".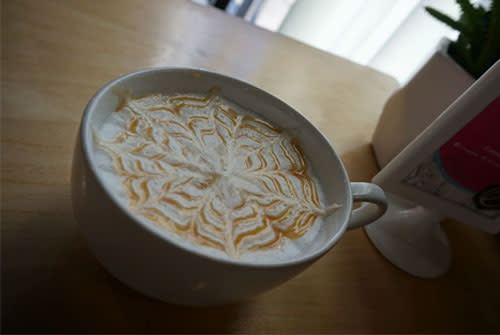 Located inside the Irving Bible church, Cuppa Espresso is a hidden gem that serves great coffee and other warm drinks like tea and hot cocoa. The large menu board shows their great variety of popular coffee combinations - you will surely find a drink you like. I ordered the Caramel Macchiato and was pleasantly surprised with the caramel lattice art that was visible on my drink. For a coffee shop that is small, they certainly know how to satisfy their customers with attention to detail. Visit Cuppa and grab a seat at any of tables inside and catch up with friends or work while enjoying a warm cup.
Warm up with a hot cup!