Happy #FoodieFriday y'all! Many of us have been stuck at home without vacation plans this summer, but if you're anything like me, you still have your sense of wanderlust… like an unrequited love. Take heart! The culinary playground that is Toyota Music Factory offers a fun global journey within our very own entertainment district... and in our very own backyard. So let's check out these international eateries that transport us to another country with food and drink and a party on the patio that's perfect for your weekend getaway! 
BRAZIL
BLAZE MODERN BRAZILIAN STEAKHOUSE HEATS UP THE FOOD SCENE AT THE MUSIC FACTORY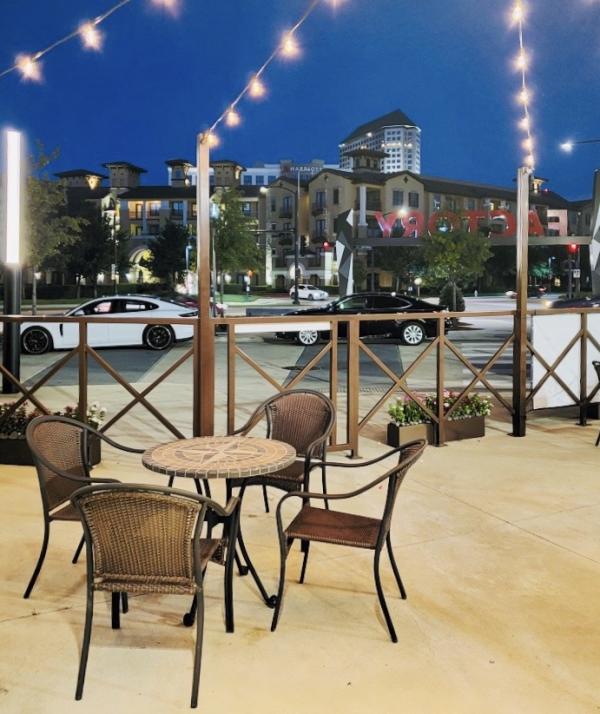 At Blaze you can get a taste of Brazilian hospitality, experience a unique style of service called Rodizio, and feast on a dizzying array of skewered grilled meats presented tableside by servers in traditional gauchos costumes.
If you haven't been yet, you'll definitely want to check out their HAPPY HOUR SPECIALS (Mon - Fri 4:30pm to 7pm) like Monday Funday, Ladies Night, Unwine Wednesday, and Thirsty Thursday. You must try the authentic and delicious Caipirinhas and Brazilian Margaritas and meaty bar bites.  This is the perfect patio to enjoy date night, yappy hour, fancy Friday, Brazilian cocktails and meeting up!   
At Blaze and all the Toyota Music Factory venues...Safe is the new sexy!
JAPAN
GO FOR THE  TRUE JAPANESE OMAKASE EXPERIENCE AT THE BLUEFISH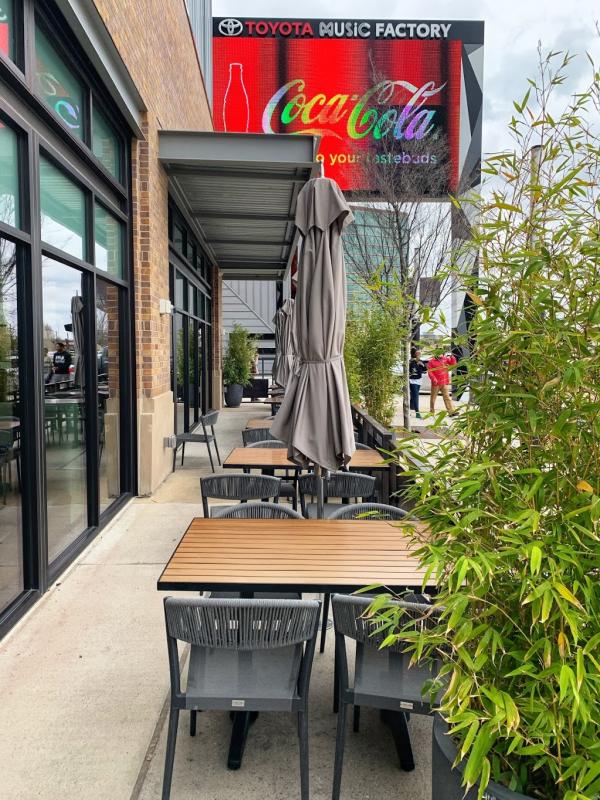 Omakase quite literally means "selected by the chef" in Japanese, and it's the very best way to experience the purest form of sushi and sashimi, in its most simplistic brilliance. In addition to omakase, sushi, sashimi and rolls, you can indulge in an array of Asian-inspired hot dishes, salads, artisan desserts, uniquely crafted cocktails and a wide selection of wine, sake and beer.
And The Blue Fish brings the best sushi specials to you almost every day of the week! Seriously, why should tacos have all the fun? Switch things up with Two Roll Tuesday!  Quench your #ThirstyThursday with $1 Sake. And do #SushiSunday with select half-price wine bottles. #WineNot?
But wait there's more… 
And during August purchase $100+ in online #giftcards and get 20% OFF!  
You'll also love their Insta-pretty presentation...
EL SALVADOR
SALVADORIAN & TEX-MEX COLLIDE WITH MOJITOS AND MARGARITAS AT GLORIA'S LATIN CUISINE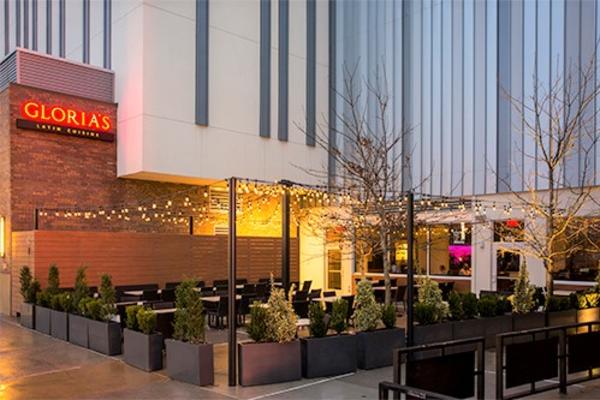 At Gloria's Latin Cuisine the Black Bean Dip recipe alone is one of the best kept secrets. And Gloria's will be your go-to-spot for Salvadoran pupusas. Plus, it doesn't hurt that happy hour prices last ALL DAY Monday through Thursday for most drinks.
But on this Gloria's #FoodieFriday, you should head to the patio and splurge on the new signature Orange Skinny Mojito. 
Try our new Signature Drink: The Orange Skinny Mojito! A refreshing skinny mojito made with @GreyGoose Vodka and orange. #GloriasLatinCuisine #NewMenuItem #ThirstyThursday pic.twitter.com/4FHiRDl6mP

— Gloria's Latin Cuisine (@GloriasCuisine) August 6, 2020
 And Gloria's Sundays are made for brunching! 
ITALY
GRIMALDI'S SERVES A SLICE OF NAPLES, NEW-YORK STYLE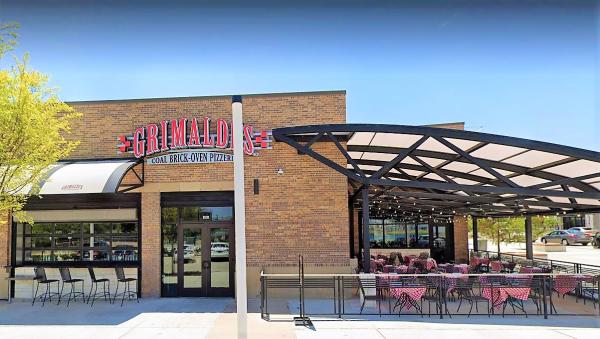 Grimaldi's serves Neapolitan style pizza which originated in, you guessed it, Naples, Italy. But What makes the pizza so amazing at Grimaldi's is their coal-fired, brick oven which creates a unique flavor and crisp crust that is impossible to get any other way. Grimaldi's Pizzeria has served up New York slices since 1990, where it opened its first location under the Brooklyn Bridge. Whatever you wanna call it Naples Neapolitan pizza or New York-style pie, it's darn delicious. The cozy covered patio with string lights and checkered table cloths is a festive and fun place to share a pizza pie!
EVERY DAY from 3:30-6 p.m. Grimaldi's hosts Stoking Social Hour. While it's true they can't make pizza for about one hour during the afternoon stoking process, they offer .$2 off drafts, $15 off wine bottles & $3 off antipasti, bruschetta, wine + signature cocktails!
MEXICO
PACHECO TACO BAR ADDS SOUTH-OF-THE-BORDER FLAVOR & FLAIR TO THE MUSIC FACTORY EATERIES
 
You better believe that Elias Pacheco, born and raised in Mexico City, knows a thing or two about Mexico City street food. You'll love the indoor-outdoor bar and menu at Pacheco stocked with traditional street tacos, margaritas, micheladas, and ceviche. This Mexico City-inspired taqueria is a fast-casual concept with the ambiance and décor native to that city. Everything about this colorful and charming gem is authentic. It's the perfect little spot for #TacoTuesday, Yappy hours and #SundayFunday!
Nacho average #TacoTuesday
Pups of Pacheco
So there ya go!  Five perfect patios at the Toyota Music Factory for your weekend getaway...  #FancyFriday, #SaturdayShenanigans, #SaturdayNight, #SushiSunday or #SundayFunday. Grab the sig other for date night, dress the pups for a paw-ty... heck, bring the whole family and learn 'em about the fab flavors of Japan, Mexico, El Salvador, Italy or Brazil!