Before cooking magazines and blogs were a thing, women's magazines were one of the top sources for recipes. In them, you'd find a never-ending stream of articles with different ways to cook chicken. Moms needed ideas for how to keep mealtime interesting and affordable, and chicken was the way to go.
Now, chicken is more popular than ever, and it's still affordable, but Moms (and the rest of us) might be looking to eat out. With so many cuisines and cooking styles represented in Irving restaurants, finding five different chicken dishes is a breeze.
Here's that variety you're looking for in some must-try creative chicken dishes. 
8150 N MacArthur Blvd. # 150 | 214-574-7117
TANDOORI CHICKEN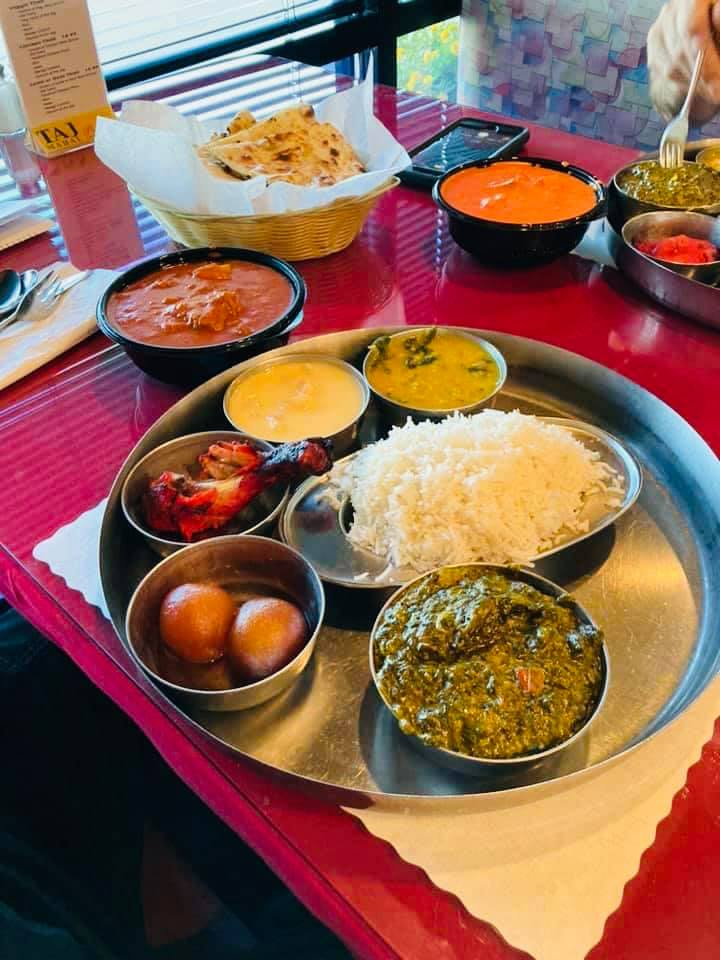 You could almost certainly get chicken five different ways at one restaurant if it's Our Place. But I'll show you one that's truly special because one of the goals of this restaurant is to show off Indian cooking that begins in a Tandoor, a cylindrical clay oven. Used in India and other countries, these ovens were first used around 2600 B.C. A fire in the bottom heats the food and the sides of the oven, allowing food to cook from all sides simultaneously. 
For Tandoori chicken, the chicken is marinated in yogurt and spices before being roasted in the oven. Other clay oven dishes include Chicken Tikka, which is boneless chicken pieces on a skewer, Shrimp Tandoori, and ground chicken or lamb kebabs.
Chicken Tikka is an important ingredient in Chicken Tikka Masala, where it's served with a creamy, spiced curry sauce that's another specialty of Our Place. There's also plenty of chicken (or non-meat dishes if you prefer) on the menu and on the lunch buffet. 
5240 N O'Connor Blvd #160 | 214-496-0590
CRACKLING POLLO
Crackling Pollo is free-range chicken that's pan-roasted and served with lemongrass rice, cucumber salad, & charred tomatillo salsa. Like all the menu items at Hugo's Invitados the dish is inspired by Mexican cuisine, and made with organic ingredients that are fresh and nutritious.
This restaurant near the canals of Lake Carolyn has a beautiful ambiance to go with the fabulous food. Cocktails, including margaritas, are also made with the freshest ingredients. And like the wines on the menu, they pair well with any meal or appetizer you choose.
3048 N Belt Line Road | 469-565-2157
KOREAN CHICKEN NUGGETS
Clearly, the star of the show here is the Korean corn dog, but don't sleep on the chicken. You can order crispy nuggets in original flavor, sweet and spicy, sweet and soy, or honey garlic.
Fries and onion rings are tasty too, so you can make a full meal of it. Add a funnel cake for dessert, with or without delicious toppings like strawberry, chocolate, caramel and more. 
2412 W Shady Grove Road | 972-790-2778
CHICKEN & DUMPLINGS (WED & SAT) 
Daily specials that include your standard "meat and three sides" are pretty special at Mama's Daughters' Diner. If you're craving chicken and dumplings like your mom (or grandma) made, you'll need to get there on Wednesday or Saturday for the daily special.
For your sides, choose turnip greens, fried okra or buttered corn, or one of several other daily vegetables. Meals are served with homemade rolls or cornbread and there's plenty of sweet tea and other beverages to accompany your meal.
6450 N MacArthur Blvd. | 972-401-8900
CHICKEN KABOB 
Charcoal-grilled kabobs are made with marinated chicken breast flavored with paprika, onion, olive oil, yogurt, parsley and more. Topped with grilled bell peppers, the kabobs are great for dining in or for takeout.
You can order kabobs as an entree or as a sandwich to eat on its own or accompanied by a range of vegetable selections or house-made hummus and other dips. 
Las Colinas is the home of the first Andalous Mediterranean Grill, which now has two more DFW area locations.
With so many inspired cuisines in Irving, you can probably get chicken 50 ways, maybe more. But you can only eat them one at a time, so you might want to start with these five.