If you were looking for an excuse to eat copious amounts of chocolate today, I'm happy to say you've found it . . . it's National Brownie Day! Whether you are looking for the perfect brownie or just looking to sweeten up your daily routine, here are a few of our favorite spots in Irving to enjoy a little confection perfection. 
iFratelli
4020 N MacArthur Blvd #132 | 972.541.1000 9400 N MacArthur Blvd | 972.444.0600
Not only are they amazing at pizza, but iFratelli's does a pretty mean brownie! For $2.25 add a fudge nut brownie to your order, you won't regret it. With the new year quickly approaching, don't delay, just go ahead and click "add to cart" before those resolutions hit. Serious question, can you trust a square brownie? 
The Cafe at William Square
5205 N O'Connor Blvd | 214.681.9724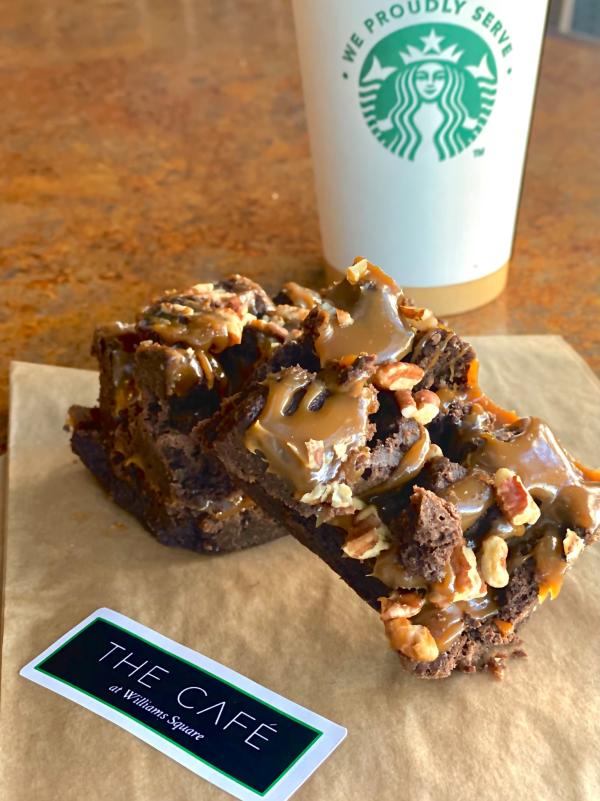 A brownie and a chance to view our amazing Mustangs of Las Colinas? Yes, please! The Cafe at William Square is presented by La Cima Club (one of my favorite spots in town), so you know this place is serving quality breakfast, lunch, snacks and Starbucks coffee. You'll find them inside the Towers at William Square in the West Tower, open from 7 a.m. - 2 p.m. Their Caramel and Pecan Brownie will run you $3.39, so don't sleep on this little place. They are serving up tons of variety and lots of amazing treats.
The Crumb Well Bakery
Las Colinas Farmers Market | 7701 N MacArthur Blvd | 9 am. - 1 p.m
It's not just a brownie, it's a VEGAN brownie, holler! The Crumb Well Bakery is a health-conscious baking company specializing in beautiful and delicious traditional, vegan, and gluten-free baked goods located in the D/FW area. You'll need to head to the Las Colinas Farmers Market, held on Saturdays, to enjoy their creations. 
Bombay Sizzlers
825 W Royal LN, Street 120 | 972.255.5400
Yes, this is a brownie at an Indian Chinese restaurant, indeed. After you enjoy authentic Mumbai style dishes, be sure to stick around for dessert. Their delicate warm brownie is topped with ice cream, chocolate, and a cherry for good measure. Honestly, it must be good, it's Bombay Sizzler's Instagram profile picture. 
Thirsty Lion Gastropub & Grill
350 West Las Colinas Blvd | 214.496.0400
If you want to go big on National Brownie Day, then you're going to head to Thirsty Lion. Meet the Deep Dish Chocolate Porter Brownie. For $7.95 you're signing up for a double chocolate porter brownie with pecans, caramel and chocolate fudge sauces, all baked in a cast-iron skillet and served with vanilla ice cream. Added bonus, when you sign up for their loyalty program, you can get a free dessert on your birthday.
The Ginger Man
 5250 N O'Connor Blvd Suite 146 | 972.607.4227
How about this beauty to celebrate? Grab your brownie and head to their patio for some amazing eats and views. The Ginger Man is serving up Brownie À La Mode with vanilla ice cream for $6. While you're there, get in the holiday spirit and take a stroll around the larger-than-life festive decorations in the Water Street courtyard.
Big State
100 E. Irving Blvd | 214.307.5000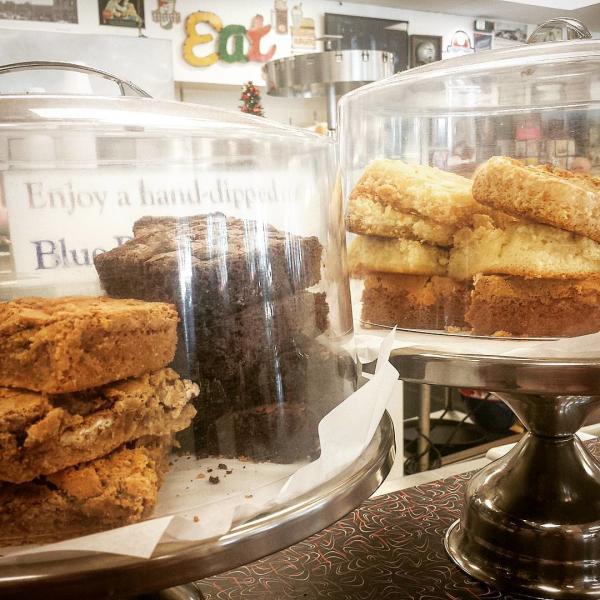 Though brownies are not officially on Big State's menu, they are there taunting you from under the dessert tray. Just like the candy selection at checkout, they're going to get you! So go ahead on brownie day, tell them to add one to your order. They are known to have multiple kinds. Are you team chocolate or team blondie? Get crazy and add a scoop of bluebell ice cream.