Summer vacation may be over, but it is never too late to take a 3-day mini vacay with your family. As a little girl I remember the magical times my Dad would take us on vacation. My older siblings and I played in the pool all day, watched TV in our hotel robes and ordered room service until my Dad took us to nearby museums, landmarks and local shows. It wasn't until I was an adult that I realized some of those vacations were really his business trips. But that didn't matter. It was always special.
It's easy to combine business with pleasure and family travel, especially in places like Irving, Texas where we have the best of all worlds. Our corporate landscape includes seven companies on the Fortune 500 list, over 85 hotels, and we're just minutes away from an international airport - very attractive amenities for planning business meetings. But also, Irving offers fun for the family where they, too, can lounge by the pool and take in some local activity, shows, and great food.  So treat your fam to a special 3-day weekend, just follow me and see what I mean . . . 
MUSTANGS OF LAS COLINAS
I'm starting off with the Mustangs Sculpture located at Wm. Square in Las Colinas, not only because it's the icon of Irving, but it's also a magical place to be. It allows visitors to get close up to the action and beauty of stampeding wild horses. Your kids won't be in a plaza any longer, they'll be transformed to the prairie or wild west right out of their history books. It's a beautiful piece of art you can touch up close or admire from afar, and it's even more breathtaking at night. Since the sculpture is within walking distance from the Water Street and Toyota Music Factory restaurants, your dinner out will be an experience to remember. There is no cost to visit and parking along the street is allowed after business hours.

HERITAGE HOUSE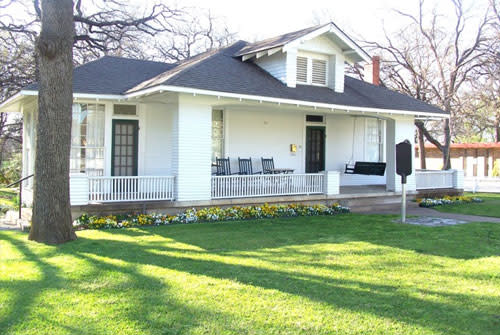 Speaking of history books, the Heritage House Museum is a Texas Recorded Historical Landmark. This Sunday, September 1 from 3 - 5 pm, you can take your family back in time while visiting the museum. You can imagine what the area was like back when our country struggled to settle this wild landscape and build a better life in the suburbs. The Heritage House Museum contains period antiques, many belonging to the Schulze family who are the original owners of the home and who were credited, along with Otis Brown, with founding Irving.  FREE guided tours are given on the first Sunday of each month between 3 - 5 pm.
Other Irving Museums include the Ruth Paine Museum, Jackie Townsell Bear Creek Heritage Center, Irving Arts Center and the Mustangs Museum (currently closed for renovations, opening in Spring of 2020). The Irving Archives and Museum - housing the city archives, featuring a permanent exhibit telling the story of Irving and a temporary exhibition space along with an auditorium and a Smithsonian Spark!Lab where children between the ages of 6 and 12 create, collaborate, explore, test, experiment, and invent - is scheduled to open Fall 2019.
DIVERSE ENTERTAINMENT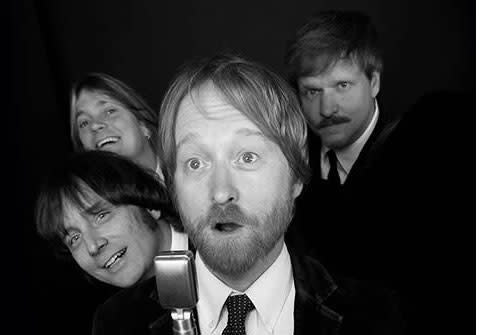 Here in Irving, diversity enriches every aspect of the city. From our restaurants to the arts to our live music, you can be sure there's something here that'll be music to your ears. We've outlined below what's happening in the heart-sweeping, foot-stomping world of Irving's music and entertainment scene. There is no cover charge unless otherwise noted.
FRIDAY, AUGUST 30
SATURDAY, AUGUST 31
SUNDAY, SEPTEMBER 1
Collective Soul and Gin Blossoms take center stage at The Pavilion at Toyota Music Factory.  Doors open at 6:30 pm and the concert begins at 7:30 pm. Tickets are $29 - $79+.
Come and celebrate the Grand Opening of The Ginger Man at Water Street for some rock 'n roll with Invisible Riverside from 6:30 - 9:30 pm.
MONDAY, SEPTEMBER 2
Rest up after all the fun you've had over the weekend. Work starts again Tuesday morning!  
With so much going on this 3-day weekend, be sure to tag us in your posts and stories with #VisitIrving and/or #IrvingRocks. We want to see pictures of you and your family having fun!  And follow us on Facebook, Twitter and Instagram to stay in the know.  For additional area events not listed in this blog, visit our website at www.irvingtexas.com/events.  Enjoy every moment!