What happens when you combine summer and cold treats/desserts? Summer heaven, of course.
Here is where you can find summer treats in Irving to help you cool-off. 
ColdShack
4070 N Belt Line Rd Suite 113, Irving, TX 75038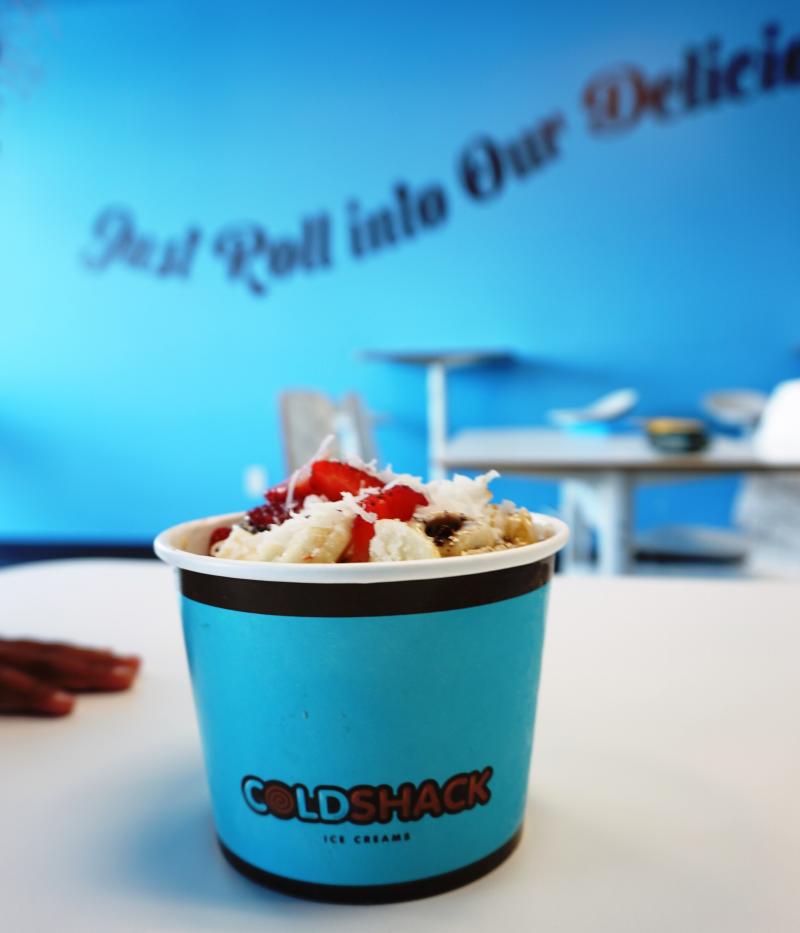 ColdShack, a hand rolled ice cream is the newest ice cream craze and bubble drink to hit Irving. This cute little shop serves up the trendy rolled ice cream, which my kids enjoyed watching them pour the cream and roll out delicious ice cream on a COLD surface. The toppings selection includes a good variety and you can come back here many times to try new flavor combinations every time. 
1800 N Belt Line Rd # 100, Irving, TX 75061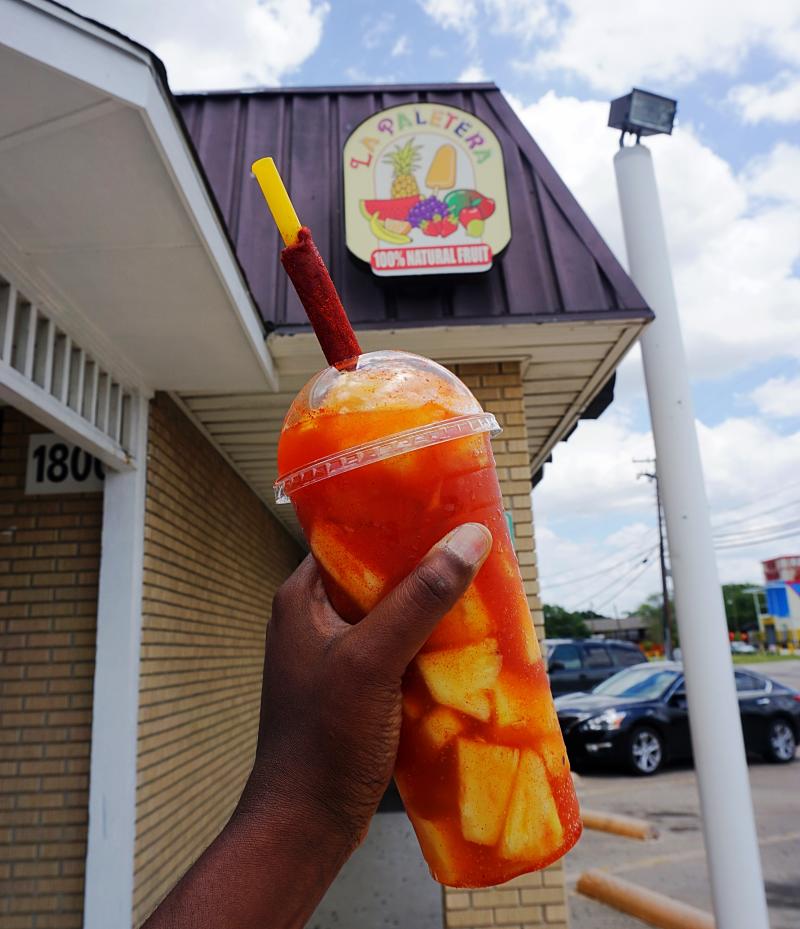 La Paletera, located in the heart of Irving, is a family-owned business serving local favorites like the Rola. This was recommended by the host and all I can say it's sour! The combinations of the orange, pineapple and tamarindo flavors are all complimentary but I am such a sucker for the sweet drinks and this one isn't sweet. What makes this a great place to stop is because they serve fresh fruit cups, blue bell ice cream, loaded nachos and shakes. Really, a one-stop for your summer favorites.
3403 W Pioneer Dr, Irving, TX 75061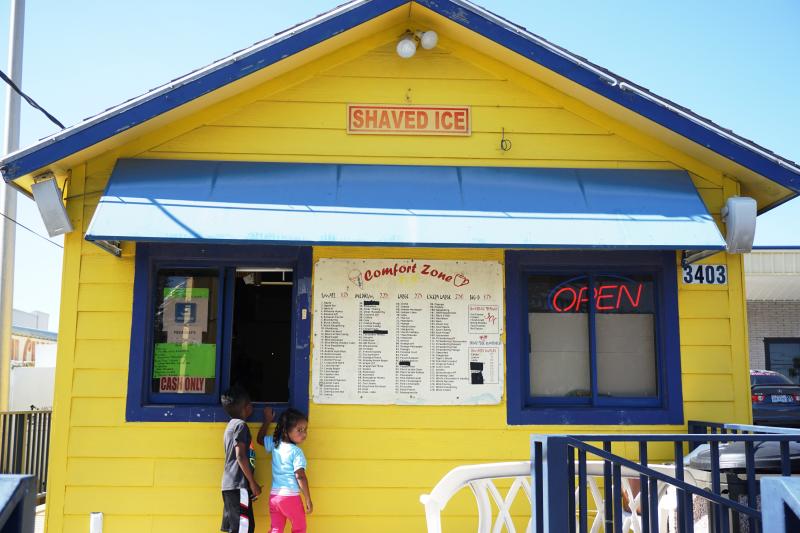 You haven't experienced a good summer in Irving if you haven't been to Comfort Zone. This is an iconic snow cone place that's been a staple here for 29 years. All of their flavored syrups are homemade and the largest selection of sugar free syrups are available here as well. On the owner's recommendation, order one of his favorite, the cheesecake. You'll know why when you sink your mouth into this snow cone mixed with chunks of strawberries and cream. Be sure to bring cash, no credit cards are accepted.
310 West Las Colinas Boulevard Suite #112, Irving, TX 75039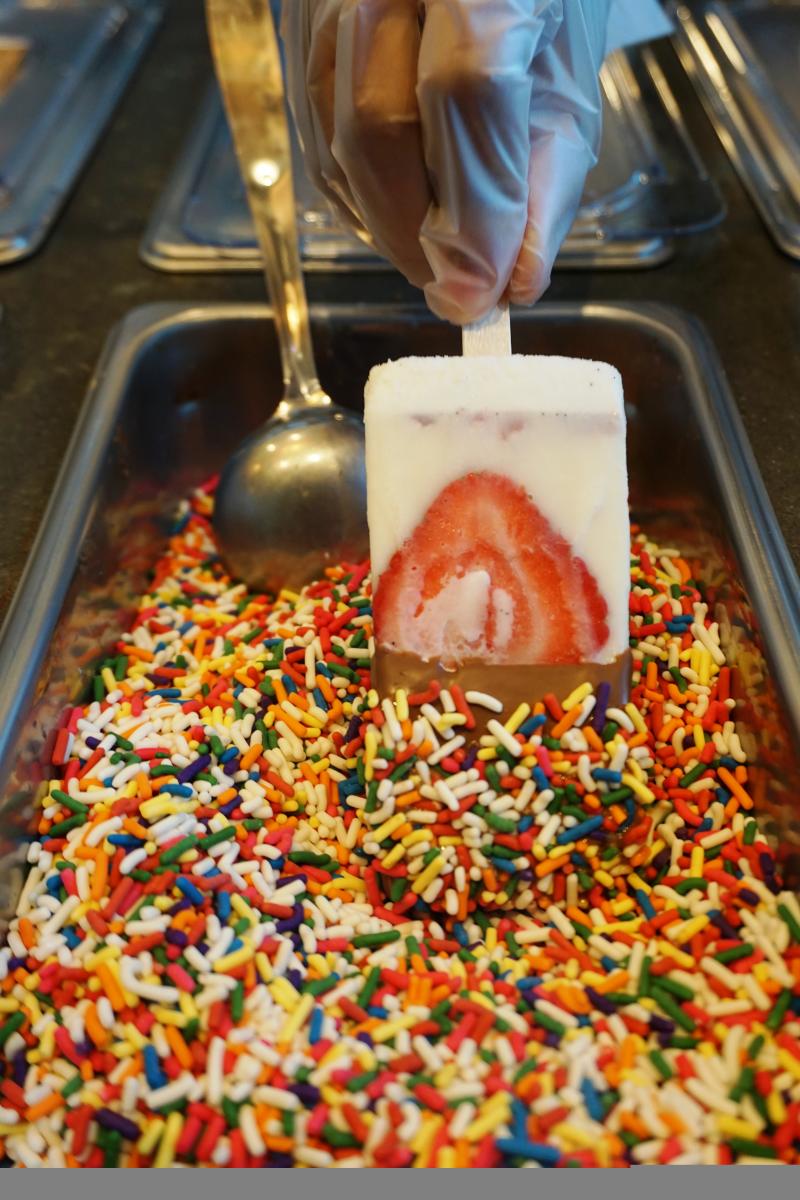 The Pop Factory at the Toyota Music Factory is a great stop for chocolate dipped popsicles. The toppings are simple but they have a great variety of frozen popsicles. We opted for the strawberry and cream and dulce de leche both dipped in chocolate and sprinkles. Boozy pops are also served here for the adults. Check out their menu
7300 N MacArthur Blvd #140, Irving, TX 75063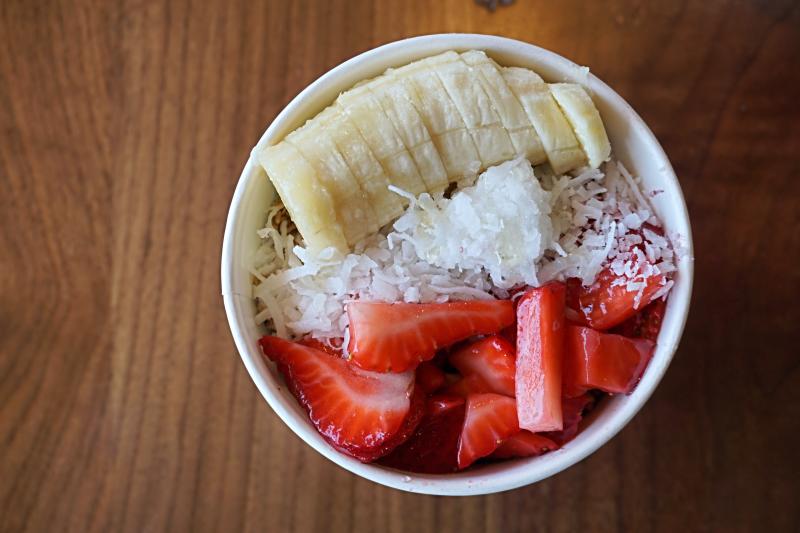 Step inside the original shop chop for a very Instagram-worthy experience. This spot dishes out savory bowls of delicious meals, but don't forget the Acai bowl. This was my first time eating an Acai bowl filled with delicious fruit, bananas, oats, fresh chopped strawberries, coconut flakes, and a generous amount of honey on top. All I have to say is when I am nearby I stop in for this refreshing dessert in a cup. Menu
Snoball Loco
706 N MacArthur Blvd, Irving, Tx 75061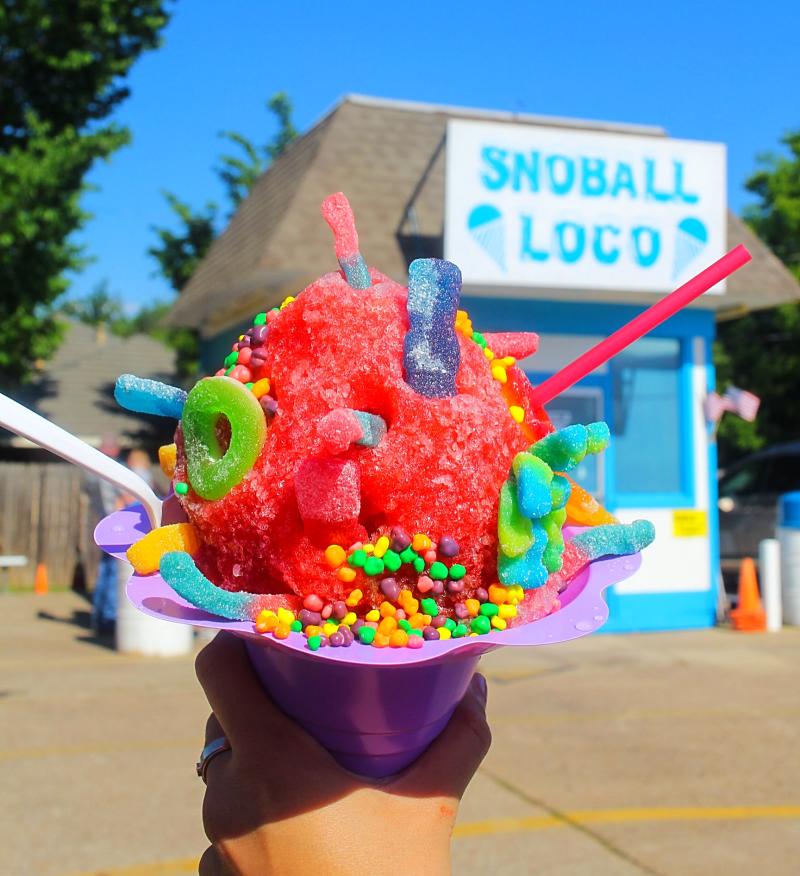 Snoball Loco has a new location in South Irving off MacArthur and Pioneer. This finely shaved snow cone is a family favorite and you should, of course, get loco with wacky candy like nerds and gummy worms on top of the Hawaiian shaved ice. Just ask for it to be a Mak Attack. The new location offers ample shaded seating. Don't forget to grab a Kool-Aid pickle with your order.