There are plenty of habits that people have when they're stressed. After a long election season, nerves are frayed and Election Day feels like a nail-biter. So what's our anxiety-reducer? Food, Glorious Food! And though we often are taught to fight stress with healthy habits, sometimes soothing comfort food is just what we need. 
In the spring, the Irving-Las Colinas Chamber of Commerce asked you to vote for the businesses and people who make Irving a great place to live, work, walk, play and visit. Your votes were tallied and the winners were announced on May 15.
Many of the businesses, eateries and people you loved at the beginning of the pandemic are still here, doing their best to keep Irving flourishing. They've earned a round of applause. So today - Election Day & Take-Out Tuesday - let's honor your votes and the good-hearted people working hard to keep their employees on the job and the rest of us happy and well-fed. Oh, and though it's a bit overshadowed this year, whether you stack it high or thin, November 3 also happens to be National Sandwich Day, so… check out this list of your favorite restaurants, their sandwiches (if they serve them) and order take-out to soothe your nerves as you watch the votes get tallied. 
2020 Best in Irving Award Winners 
Eat your feelings at one of these winning restaurants! Let's get started with YOUR pick for the best sandwich shop, shall we? 

Best Sandwich Shop/Deli - Captain Nemo's Steak Submarines
Building Great Submarines Since 1973
1426 North Irving Heights Drive at Grauwyler | 972.438.7777



Captain Nemo's sizzling steak sub "signature" sandwich has been a favorite for 47 years! Delicious tender sliced rib eye steak is grilled to perfection and topped any way you like. Their seasonal hearty homemade chili is also a customer favorite.  And you can cast your ballot for both! 
Best Barbecue: Spring Creek Barbecue
Texas Barbecue - Slow Smoking since 1980 
514 W Airport Fwy | 972.313.09873

Have a large group? Why not order an all-American BBQ feast at Spring Creek Barbecue!  Flying solo, here's a yummy sammy to settle your nerves and your tummy. Looks like "Polled" Pork to me!
Best Caterer - Glory House Catering
Bistro too
109 South Main Street |972.259.1123
The best caterer also happens to have a lunch Bistro featuring this delicious looking Turkey Caprese sandwich with spiced cream cheese, basil pesto, Romaine and arugula, sliced turkey, roasted red bell peppers and Kalamata olive tapenade and traditional mozzarella cheese. For an all-American sandwich try the BLT or go for a Bacon and Cheddar Stuffed Baked Potato if you're really hungry!  The Bistro is only open for lunch, but you can always take some nom noms home for dinner ... or you might still need your comfort food fix for lunch tomorrow! 
Best Diner- Joe's Coffee Shop
Where Irving Meets  & Eats with homemade recipes cooked from the heart. - Since 1969
425 W Irving Blvd | 972.253.7335
I think a burger counts as a sammy since it's hand-held, and as your beloved diner, you better believe Joe's Coffee Shop dishes out a darn good burger with a side of old-fashioned fries. They also make delicious pies and from 1:30 - 3:00 they offer happy hour and half: buy one piece of pie and get one half off! They close at 3 pm, but depending on today's outcome, you may or may not want to take one of these strawberry-red pies home for dessert TOMORROW if your taste buds lean to the right. 
Best Fast Food Restaurant: Chick-Fil-A
Eat More Chicken!
5350 North MacArthur Boulevard
72711 N Belt Line Rd
850 N MacArthur Blvd · In MacArthur Crossing
As your favorite in the fast food category and one of the largest American fast food chains, we can't lie about this delicious chicken sammich that needs no explanation. It's election day, go ahead and splurge on the waffle fries and a side of mac and cheese.
Best Fine Dining - Via Reál
When you enter Via Reál, you are a guest in our home.
4020 N MacArthur Blvd (972) 650 9001
Well Via Real doesn't serve traditional sandwiches, but they do have handhelds in the form of tacos with a progressive twist… and it's always appropriate to eat tacos on Tuesdays!
Best Home Cooking - Po' Melvins
Sooo good... "It'll make ya wanna slap yo mama"
4070 N Belt Line Rd | 972.255.3919
Po' Melvins Roast Beef Po' Boy is a monster samich that you might want to share, then again it's so delicious, you may just refuse to concede defeat until this entire monstrosity is devoured. All TEN of Mel's Po Boys are served New Orleans style on french loaves and come "fully dressed" (lettuce, tomatoes & mayonnaise) with french fries. I HIGHLY recommend the bread pudding with ice cream for dessert and believe it or not it travels well for takeout. 
Best Pizza - iFratelli
Never trust a round pizza
4020 N MacArthur Blvd | 972.541.1000
9400 N MacArthur Blvd | 972.444.0600
Are you split and experiencing anxiety deciding? ...  which pizza to order that is!  At iFratelli the best of both worlds with a  Half and Half! And they have an amazing selection of thin-crispy Signature pizzas like the running mates pictured above - THE BIG BROTHER (Italian sausage, pepperoni, bell pepper, green onion, mushroom) and THE STAFF'S SPECIAL (grilled chicken, artichoke hearts, Roma tomato) Bonus: delivery is always free! 
Best Sports Bar - The Spirit Grille
Your quintessential "Cheers Neighborhood Bar" 
4030 N. MacArthur Blvd. | 972.717.7575
Left or Right Wing, it's straight-up un-American to watch any heated competition without some Buffalo wings. Spirit Wings are a winner at the Spirit Grille. Plus, your fave sports bar offers six different delicious burgers and more than ten sandweges (it's a sports bar, get it?) for you to choose from on #NationalSandwichDay 
Best Ice Cream/Frozen Yogurt - Braum's Ice Cream & Dairy Store
Braum's Makes Everything Better
1413 South Story| 972.313.2653
1701 E Shady Grove Road | 972.445.0686
Ice cream is a "platform" the whole nation can agree on. The Scoop on Braum's – Braum's Ice Cream and Dairy Stores … the name is synonymous with visions of scrumptious ice cream, giant hamburgers, dairy fresh milk and fresh baked goods and their slogan is spot on this Election Day. Any one of the sweet treats are delicious for dessert. If you're feeling "blue," try the fresh blueberry muffins from the bakery or the lemon/blueberry ice cream. The cookie monster and birthday cake flavors are blue too!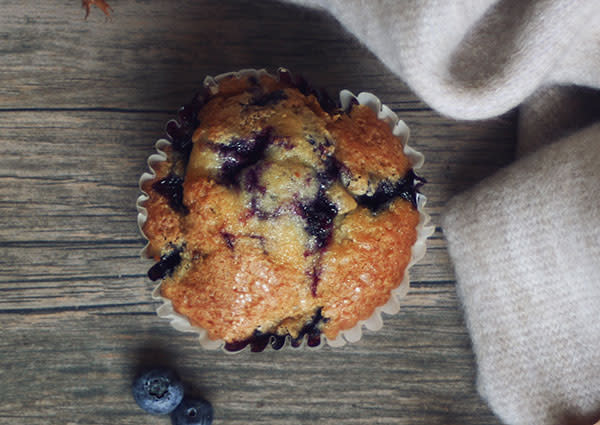 But first go for Braum's NEW Sweet 'n Spicy Gouda Burger - packed with mouthwatering flavor and a  little bit of sweet and a whole lot of heat.
Best Bakery + Dessert - Nothing Bundt Cakes
Be sweet to one another
6450 N MacArthur Blvd | 469.802.9460
Last but not least, Nothing Bundt Cakes guarantees you to win the popular vote if you bring home the sweet taste and comfort of a bundt cake! 
Election Day Bonus: DoorDash is offering free delivery on all orders with a $15 minimum placed on Election Day with promo code VOTE. DashPass subscribers get an extra 10% off orders with code DPVOTE.