Just about every part of Asia can be found right here in Irving, especially when it comes to the Dragon Boat Festival this weekend. Experience this ancient Chinese tradition of dragon boats skimming across the water. Watch ornate kites glide through the air, or make a hand-crafted kite yourself in one of the many classes throughout the day. And at night, capture the beauty of hanging lanterns glowing in vibrant colors. Combine all this with our many restaurants serving Asian cuisine, and you've just booked a ride on the Orient Express. Next stop - Irving, Texas.
DRAGON BOAT FESTIVAL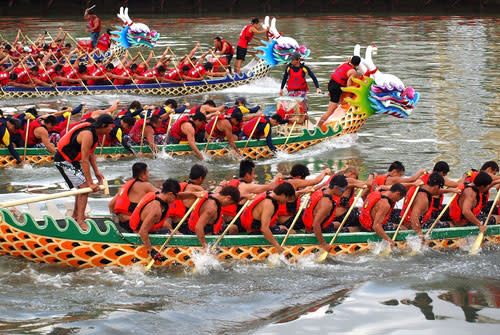 WHERE:  Levy Event Plaza at Lake Carolyn, 501 E. Las Colinas Blvd. 75039
WHEN:  Sunday, June 23 at 8:30 a.m. - 6:00 p.m.
COST: Free Admission
This festival is a celebration of Asians and Pacific Islanders highlighting three main events - traditional Chinese Dragon Boat racing, kite building and flying, and Chinese lanterns. Dragon boat racing originated in China more than 2,000 years ago and is a growing sporting phenomenon across the US. Hosted by the Marco Polo World Foundation, which strives to promote intercultural understanding through sharing international cultures with all people across America, the festival also includes regional performances, Asian cuisine, arts and crafts, and much more. LEARN MORE 
---
Or explore our restaurants serving Asian cuisine from these exotic countries around the globe.
JAPAN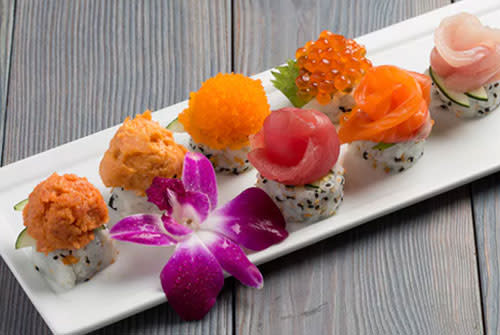 At Kabuki Japanese Restaurant in the Toyota Music Factory, their cuisine is as much an art form as it is an explosion of flavor.  Honestly, you need to at least try out their Mixed Tempura Small Plate or Seafood Hibachi, not to mention their delicious Kabuki Rolls (as pictured). Other area favorites include Little Katana off North MacArthur, Jinbeh off Las Colinas Blvd. East, and Hanaki on Belt Line Rd.
---
INDIA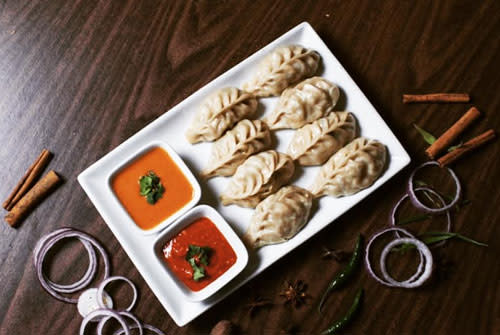 Himilayan/Nepalese
Peak Restaurant & Bar on Hwy. 183 is the perfect spot to enjoy delicious food, great service and sports games, not to mention they have live music on the weekends. We recommend trying their Vegetable Momos - steamed dumplings stuffed with minced vegetables, seasoned with Nepali spices wrapped in a freshly homemade dough, accompanied by two types of chutney. Other suggested Himalayan/Nepalese Restaurants include Momostop off Belt Line Road and Cafemandu also off Belt Line Road.
Southern Indian
Desi District off Riverside Drive is not only a restaurant, it's also a market, including to-go meals. Guide Live writes that it offers "an ethereal, fragrant and just about perfect version of biryani." Other suggested Southern Indian restaurants include Southern Spice off Royal Lane, and Bombay Chowpatty, also off Royal Lane.
---
MEDITERRANEAN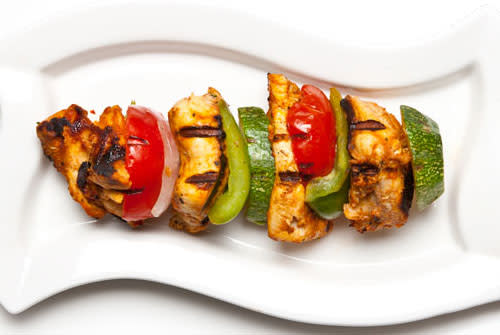 Mediterranean/Turkish food is another favorite Asian food, and Shawarma Press off Royal Lane is a go-to for great Mediterranean cuisine. They offer made-from-scratch meals from authentic recipes that are prepared fresh daily. Other favorites are Zeytin Mediterranean off Hwy. 114 and Andalous Mediterranean Grill off N. MacArthur.
---
VIETNAM, LAO & THAI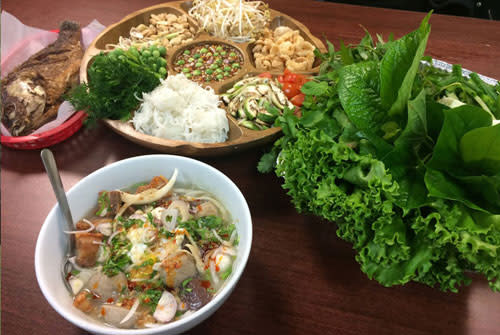 Located in the historic Heritage Crossing District, Sapp Sapp serves homemade Lao & Thai food directly from the motherland. I'm almost sorry to say that I never tried eating Lao/Thai food before Sapp Sapp, because now I am totally hooked on their food. Ask the waiters what they recommend, and then ask them how they recommend to eat it. One bite and you'll realize . . .  you're not in Texas anymore.
---
CHINA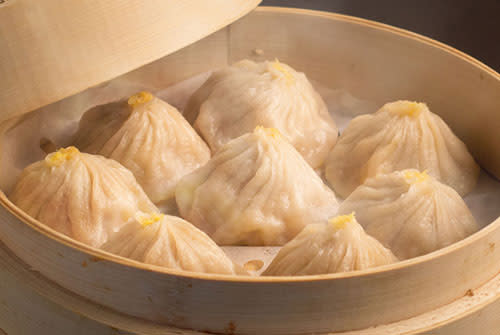 I've left China until last because there are so many great Chinese restaurants here in Irving. Fortune House off North MacArthur comes to mind as being a highly favored (and highly flavored) restaurant. Mostly it's because of these little babies - Steamed Juicy Dumplings. First of all, they're really easy to pick up with chop sticks, but mostly they are literally bursting with flavor. For a more fast food place, but with a slow food taste, try Royal Chopstix off Market Place Blvd. Another recommended place is China Pavilion off Belt Line Road. Their food is really fresh and they offer take-out or delivery. 
No matter your taste for food or entertainment, you can visit the Orient right around the corner. Also this weekend in Irving you'll find some GREAT LIVE MUSIC too.  Now be sure to tag us in your posts and stories with #VisitIrving and/or #IrvingRocks.  We want to see pictures of you having fun!  Also follow us on Facebook, Twitter and Instagram to stay in the know.  For additional area events not listed in this blog, visit our website at www.irvingtexas.com/events.  Enjoy the weekend!