With the weather starting to cool off, what better time is there to get out and explore Irving than this weekend? And we can help you plan. With this alphabetized list below, you can pick and choose your weekend agenda.  Here goes . . . 
ARC ATTACK!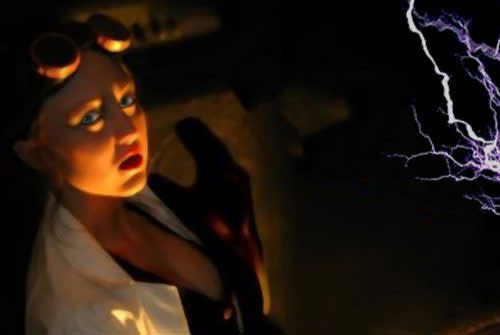 WHEN:  Friday, September 27 at 9:30 & 11:30 am
COST:  $7.50
What is ArcAttack?  It's a show for the whole family.  Part rock concert and part science experiment, they use high tech wizardry to generate an electrifying performance featuring the original singing Tesla coils. In fact, the audience gets to help the ArcAttack band fix their broken down instruments, enabling them to get out on tour. Using scientific methods, the audience, with the help of the group of course, will need to apply critical thinking skills and use the rules of engineering to tix the gear.  The show must go on!  LEARN MORE
BIG K.R.I.T.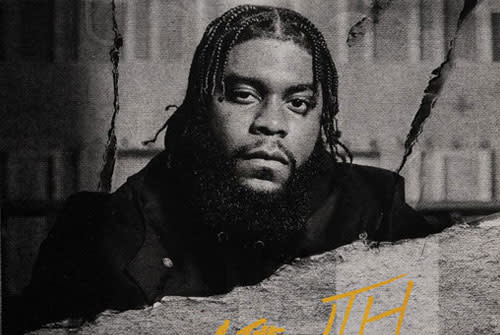 WHEN:   Friday, September 27 at 7 pm, doors open at 6 pm
COST:  $27 - $40+
His last tour was sold out with over 40,000 tickets sold, so grab yours now.  Following the release of his newly released single "K.R.I.T. HERE" (June 7), today's hip-hop artist Big K.R.I.T. comes to Irving for his "From the South With Love" North American tour. LEARN MORE
---
BOURBON AND TEQUILA FEST

WHEN:   Saturday, September 28 at 7:30 - 10 pm
COST:  $35 online or $40 at the door
Join the good folks at Cool River for Bourbon & Tequila Fest! Featuring over 40 different bourbons & tequilas, onsite mixologists, raffle prizes, live music & food! In partnership with Hyatt Place Dallas Las Colinas, a 1 night stay and 2 tickets to our Bourbon & Tequila Fest with complimentary breakfast and shuttle service to and from the event is just $169!   LEARN MORE
DFW AFRICA FESTIVAL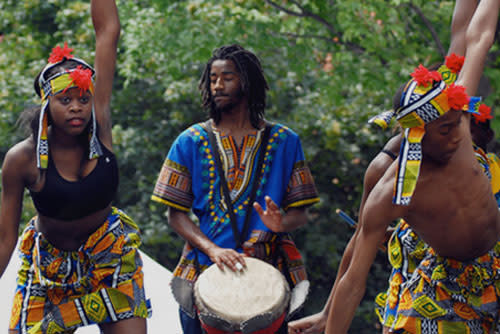 WHEN:   Saturday & Sunday, September 28 & 29 at 11 am to 9 pm
COST:  $300 - $10,000 sponsorship levels
DFW Africa Festival-Wild Africa Live, is a weekend of family fun featuring the cultural diversity of Africa. Festival highlights include African arts, clothing, dance, music, food, the Hakuna Matata Kids Village, Kishwahili language workshop, Africa tours and travel information center and many activities. LEARN MORE
DOUBLE TROUBLE!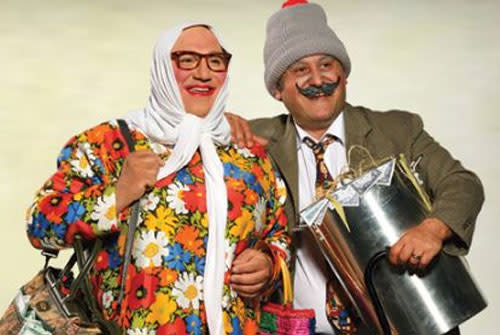 WHEN:   Saturday, September 28 at 8 pm
COST:  $57 - $87
A Nigerian scammer promises Im Hussein and Abou Hussein $1.5 million, with strings attached. The two fall for the swindle and deplete their savings account to comply. Confusion reigns when an African man arrives with a shocking claim. Then the authorities come to investigate.  And yet another African shows up, adding to the carnival of chaos, laced generously with Im Hussein's signature comedic input. LEARN MORE
FAIR DAY

WHEN:   Saturday, September 28 at 2 - 4 pm
COST:  Free
Get ready for an afternoon at the fair -- but without the costs and traffic. Enjoy carnival games, prizes, corn dogs and cotton candy, train rides, a demonstration with miniature horses, and more! Free for all ages.  LEARN MORE
LIVE MUSIC AT THE RANCH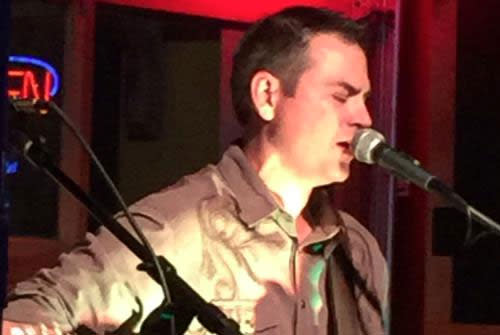 WHEN:   Friday & Saturday, September 27 & 28 at 8 pm
COST:  Free
The Ranch at Las Colinas is known for sourcing its fresh ingredients from nearby towns.  But their shopping doesn't stop there.  They search out some of the best local musicians to play live every night of the week, except they're closed on Sunday to spend time with their families.  Friday brings us Darren Williams on acoustic guitar and Saturday Faron Lee Gilbert returns bringing you looped accompaniments to your favorite songs.
---
LIVE MUSIC AT TWO MULES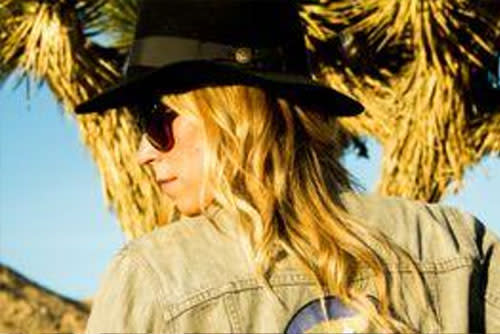 WHEN:   Friday & Saturday, September 27 & 28 at 8 pm
COST:  Free
Enjoy an evening of live music at The Two Mules Cantina every Friday and Saturday night for an upbeat atmosphere and live bands. Experience the local music scene while savoring the authentic Tex-Mex flavor of our region and lounging by the fire pits in the outdoor courtyard.  Friday brings the talents of Mandy Rowden, and Saturday features Heather Victorino.
MEET ME ON THE MEADOW

WHEN:   Sunday, September 29 at 5 pm
COST:  $36.50 - $101.50
This 90-minute Kathak ballet is a timeless Radha-Krishna inspired love story. Kathak displays sensual charm and spiritual serenity as the drama unfolds through the most melodious Gandharv (celestial music) of raags. A gorgeous girl chances upon beautiful love on a meadow… Love happens, blossoms, and then meets an uphill road of separation where the mortal challenges of loneliness and fear dislocate her poise. However, he will return.Watch the theatrics of lights, poetry and original paintings that leave the audience with a lasting, liberating message. The play is written, directed and produced by architect-artist Anita Kulkarni. Anita works with the mission of taking the uplifting Indian Classical arts to global audiences. The Kathak sequences, beautifully choreographed by Akhila Rao are performed by Sunaina Rao, Anurag Sharma and senior dancers of Kathak Rhythms.  LEARN MORE
PARK PLACE LUXURY & SUPERCAR SHOWCASE

WHEN:   Saturday, September 28 at 10 am to 4 pm
COST:  $25 - $100
A luxurious setting for some luxurious cars - about 350 to be exact.  This unique lifestyle and auto showcase will take place on Champions Way, adjacent to the lush, rolling hills of the Four Seasons Resort and Club Dallas at Las Colinas. Featuring some of the world's most exciting luxury and high-performance vehicles and a Collector's Concourse, this ticketed event also allows guests to enjoy curated culinary bites from locally celebrated restaurants, stunning fashion displays, meet and greets with automotive industry experts, live entertainment, and a Kids Concours perfect for the up-and-coming aficionados.  LEARN MORE
PARTY ON THE PLAZA!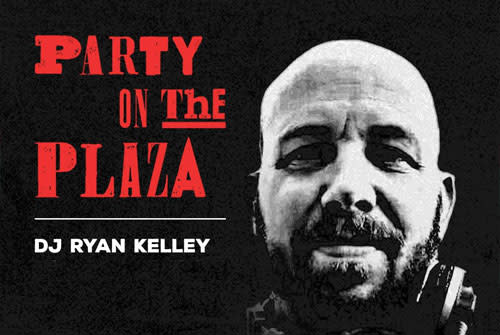 WHERE:   Texas Lottery Plaza at Toyota Music Factory
WHEN:   Friday & Saturday, September 27 & 28 
COST:  Free
Party on the Plaza! is a series of free concerts exhibiting the best entertainment representing a wide array of genres. The open-air plaza and stage sit amidst some of Irving's best restaurants and bars.  It's like your backyard that you don't have to mow.  Friday features DJ Ryan Kelley at 9 pm and Saturday brings us Jerico at 10 pm.
THE ROYAL DILEMMA
WHEN:   Friday & Saturday, September 27 & 28 at 7:30 pm
COST:  $21.50 - $36.50
Scripted in English and complete with music, dance and drama, the Royal Dilemma is produced by MainStage in partnership with the thinkIndia Foundation. The result of this partnership is an enthralling musical where imagination takes flight. Travel to distant lands and bygone times, on a detective mission rubbing shoulders with kings and princes. Delve into the minds of the colorful characters, from the pauper to the king, from the priest to the thief, and hear the melody of human nature echoing across their stories.  LEARN MORE
ZEDD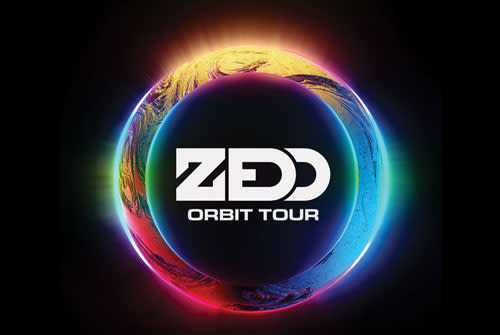 WHEN:   Saturday, September 26 at 7:30 pm, doors open at 6 pm
COST:  $31 - $41+
And last but certainly not least, Zedd Orbit Tour.  Known for his electrifying and exhilarating live shows, Zedd's 2019 World Tour features a brand new production unlike anything fans have seen from Zedd's live shows before. Joining Zedd as support on the North American dates are Jax Jones and NOTD. LEARN MORE
With many more events not listed here and for additional information, visit our website at www.irvingtexas.com/events.  And while you're out exploring Irving, Be sure to tag us in your posts and stories with #VisitIrving and/or #IrvingRocks. We want to see pictures of you and your friends having fun!  And follow us on Facebook, Twitter and Instagram to stay in the know.  Enjoy every moment!