February is peeking around the corner. Will it see its shadow? Will it offer up love and romance? One thing we know for sure is that February will be full of fun and diverse activities here in Irving to enjoy both in-person and online. Whether you're celebrating Black History Month, President's Day, National Margarita Day, or just life itself, we have a long list of ways to enjoy this shortest month of the year. 
February 2
The Irving Public Library system offers a plethora of creative and educational events for children and adults alike, both in-house and on-line, including this adult class on how to create a succulent garden or terrarium, taught by Irving Garden & Arts. Supplies may be picked up at library locations prior to the workshop, while supplies last. This is a free online class and Zoom instructions may be obtained by emailing LibAdmin@CityofIrving.org.
February 4
Mercy Bar & Lounge at Toyota Music Factory is a cozy, comfortable place to meet up with friends. They serve over 100 wines by the glass and feature live music on the weekends. Luqman Rashada highlights a broad range of musical styles with some favorites of his own, from 8-10 p.m.  It's a FREE show so bring a friend, sip some wine, and let them melt your week away.

Stay tuned to your local social media channels for the Texas Lottery Plaza's free ONLINE concert at 7:24 p.m. featuring Alex Aguilar.        

No need to bring your money to this High Stax Poker table, The Green Gator at Toyota Music Factory offers free Texas Hold 'em games every Thursday. Play for prizes, meet friends, or cheer on your favorite champion. 
February 5
The

Entertainment Series of Irving

 presents Dionne at the

Irving Arts Center

 at 7:30 p.m. Dionne has an inspirational and dynamic voice with a neo-soulful vibe. The performance will be offered live in-person for a limited capacity, socially-distanced audience. Tickets are $20.

Mosey on over to your local honkey-tonk, namely Mama Tried, for a free down-home acoustic guitar show by Alex Aguilar, from 10 p.m. to midnight. 
February 6
Stop by the Las Colinas Farmers Market every Saturday from 9 a.m. to 1 p.m. in Lamberti's parking lot for some fresh produce, local honey, grass-fed beef, eggs, prepared cuisines, desserts, seasonings, woodcrafters and more. You can even pre-order items and pick them up at the market. CDC recommendations are followed.
February 7
Is your dog looking to make new friends? Then head on down to Homegrown Hounds each Sunday from 2-4 p.m. for their free Sunday Funday Doggie Playdate. There are always some pawesome dogs who are looking to have some tail-wagging fun. While you're there, check out their home-cooked dog food and treats. 
February 9
Mexican Sugar in Las Colinas is proud to host a Meet and Greet from 6-8 p.m. with Eduardo "Lalo" Gonzales, founder of LALO Tequila and grandson of Don Julio Gonzales—Father of Premium Tequila. Enjoy complimentary tequila tastings and passed appetizers provided by LALO, and hear how Lalo is continuing the legacy of his father and grandfather with a bold new approach to perfecting blanco tequila. 
February 11
Corey Breedlove will help you start your weekend at Mercy Bar & Lounge from 8-10 p.m. Born and raised in Dallas, Corey plays a variety of songs on the guitar, including jazz, country, and the blues. Come on down to this free show and get the party started!
February 12
February 13
​
February 14
Several restaurants are offering Valentine's dinner specials on Valentine's Day only. Check out this Valentine's blog for some great ideas.

Sundays at the Symphony continue with New Philharmonic Orchestra of Irving's Valentine's Day Concert from 3:30 - 4:30 p.m. The performance will be offered live in-person for a limited capacity, socially distanced audience, and also available as a livestream. Tickets are just $10, and thanks to the Irving Hispanic Chamber, first responders (police, fire, healthcare) get in free.

Before you leave for Valentine's Dinner, you should drop by and catch JD Monson at the OUTLAW Taproom at the Four Seasons Resort and Club. He'll be performing from 4-7 p.m. Or better yet, listen to JD, and then dine at their LAW Restaurant for a Valentine's treat she'll never forget.
February 18 
Michael Stacy returns to Mercy Bar & Lounge from 8-10 p.m. for more flamenco, pop, rock, and lite jazz blended with a glass of chardonnay, or make that pinot grigio, or maybe 2017 Bodegas Mureda Sauvignon Blanc 11. Their selection is wide and the food is amazing.

Wrongway Jackson is the right way to spend your evening at Mama Tried in the Toyota Music Factory, Irving's premier restaurant and entertainment complex. Drop by before the free show at 10 p.m. and fill up on some great food and libations.
February 19
It's Mercy Bar & Lounge again for some classic piano and comedy. Thiago Nascimento is a seasoned classical pianist known for infusing comedy and theatricality into his oft-improvised performances. This free show is from 8-10 p.m.

New to the Irving live music scene, but not new to performing, Beth Diltz will treat you to a free concert at the OUTLAW Taproom at the Four Seasons Resort and Club from 4-7 p.m. Open to the public.

The Irving Black Arts Council and the Irving Arts Center are proud to present the Black History Month Exhibition, with the addition of the City of Hope: Resurrection City & The 1968 Poor People's Campaign collection of posters toured by The Smithsonian Institution Traveling Exhibition Service (SITES). This historic exhibition commemorates Dr. Martin Luther King Jr.'s daring vision to end poverty in the United States. This collection will be on display through April 30, 2021.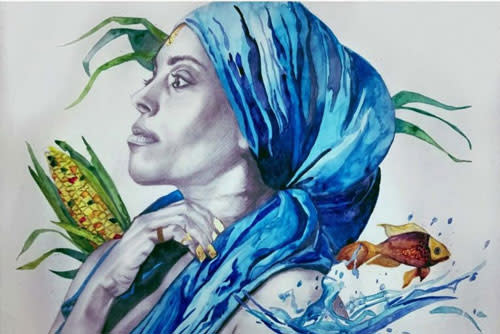 For some kickin' Country, Classic Rock, and one heck of a good time, saddle up and visit the Jack Cryver Band. They'll be performing at Two Mules Cantina at the Texican Court Hotel from 7-10 p.m. 

Darrell Goldman returns to The Ranch at Las Colinas for some good ol' down-home Country music, which pairs well with their down-home country cooking. Darrell performs from 7-10 p.m. No cover charge.

Mama Tried is not the place to go for a quiet conversation, it's a rompin' stompin' evening full of great music and good food. Enjoy the sounds of the Squeezebox Bandits starting at 10 p.m.
February 20
February 21
Every third Sunday of the month, Reservoir treats you to their Fly Queens Brunch from 1-4 p.m. Hosted by Liquor Mini & Kandy Aisle, there's local talent and a Queen from around the country who will delight you with a drag show and fun experiences! Brunch specials are available too.

Are you athletes ready for the Winter Axe Games? Then get your axe down to Stumpy's Hatchet House at high noon where groups of four or more will compete in four winter themed games, spending 30 minutes playing each game. Start practicing now for Ski Knuckle Huck, Slalom Run, Super Pipe and Cross Country Ski. For $39.99 per person, it's going to be an afternoon of white-knuckle fun!
February 22-23
February 25
State Fair Records artist singer/songwriter Jade Nickol controls the mic with her controversial writing and distinctive tone, kind of like Joni Mitchell and Stevie Nicks. She will be performing at Mercy Bar & Lounge from 7-10 p.m.
February 26
February 27
Other venues across town offer live music on the weekends, including Mama Tried, The Ranch, OUTLAW Taproom, and Nosh & Bottle. Check their listing page often for an updated list of upcoming performers. Just click the link above and scroll down to "Events."