Brunch in Irving is always something special, and now you can take brunch to the next level at Reservoir at Toyota Music Factory. On the third Sunday of every month, the restaurant hosts the Fly Queens Drag Brunch for an afternoon of fun and frolic, not to mention delicious food. 
The Fly Queens are a fascinating group of drag queens who are major airline flight attendants by day. Hosts Liquor Mini and Kandy Aisle bring their high-energy show, which has become the largest drag brunch in Texas, to Texas Lottery Plaza and Reservoir's patio. It's a romping good time!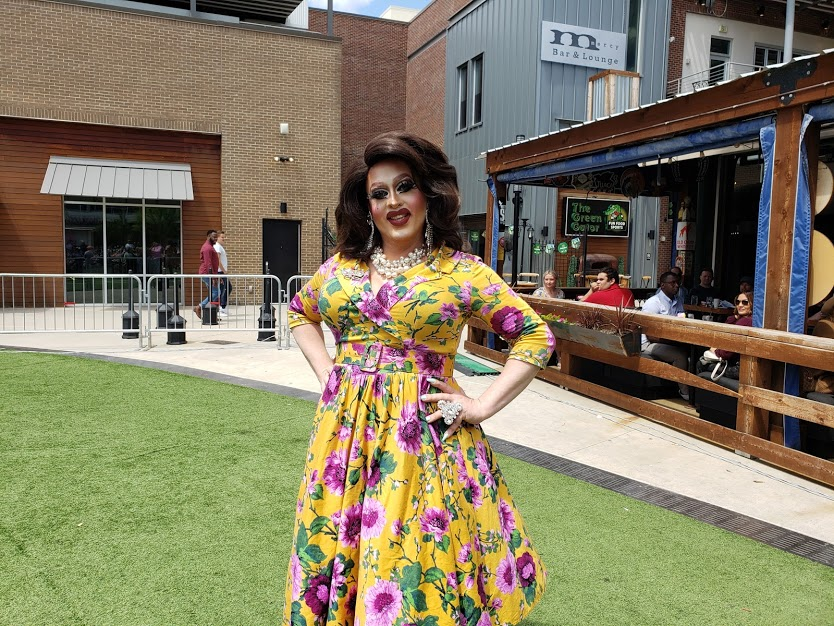 You'll need tickets ($20-$80) and a reserved table to enjoy the show, and you can choose from patio seating or high-top tables or picnic tables outside. The performers move around and interact with the audience throughout the show, so any seat is a good seat. There will be loads of opportunities to tip the performers, so bring some dollar bills if you want to show your appreciation. 
Check-in at the outdoor host stand when you arrive, and get ready for a lively afternoon. The show starts at noon, but you may want to arrive early and order your brunch so you can focus all your attention on the onstage action when the show starts.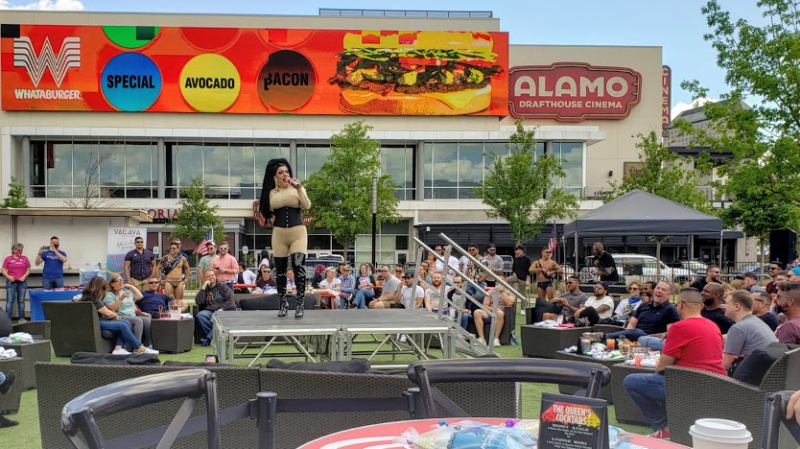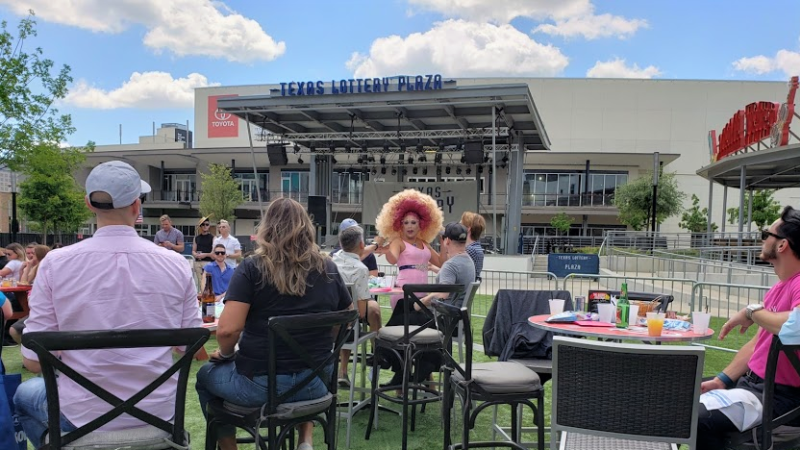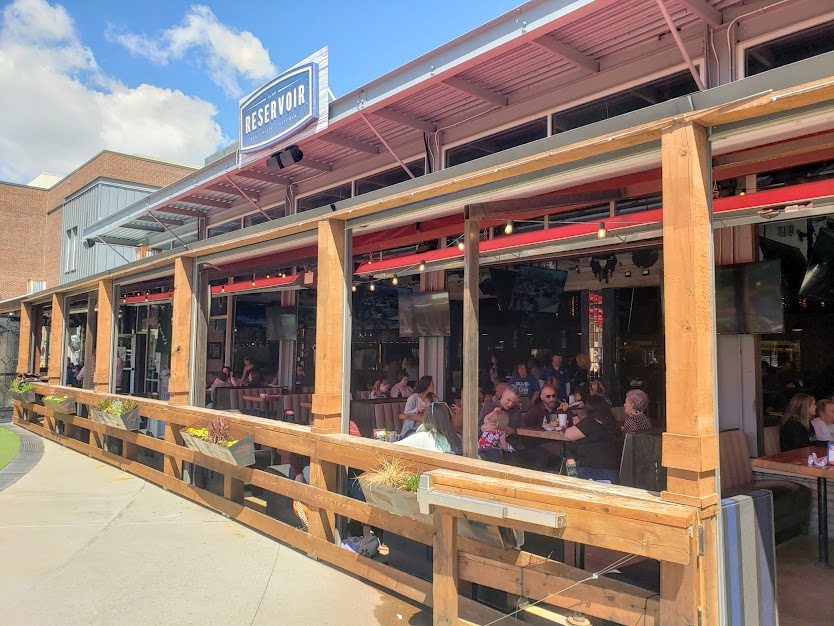 Much like their lunch and dinner menu, Reservoir's brunch menu is a wonderland of creative takes on Southern favorites. Sweet or savory, munchies or mains, there is a dish (or two) that will suit your taste. You might start with Angry Pigs in a Blanket, with spicy Louisiana sausage in house-made dough brushed with parmesan and garlic and served with stone-ground mustard sauce for dipping. Other options include the Leggo My Breakfast Sandwich, the Mexican Street Omelet,  breakfast sliders, and a full breakfast with your choice of ham, bacon or breakfast sausage.
One of Reservoir's specialties is chicken tenders crusted with Captain Crunch cereal. The tasty chicken makes an appearance in the Chicken and Waffles and is piled atop a biscuit with fried eggs and cheddar cheese on the Captain Jack Sparrow breakfast.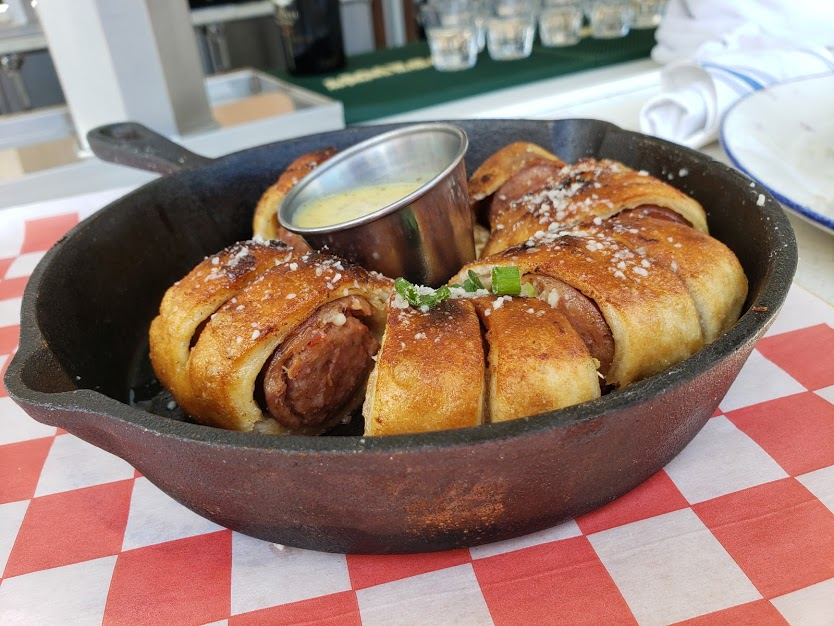 If you prefer a sweet entree for brunch, there's Reese's-stuffed French Toast or the Papa Smurf breakfast with blueberry pancakes topped with lemon curd and served with fruit or breakfast potatoes. Check the dessert portion of the menu for specials like a Cinnamon Roll Ice Cream Sandwich.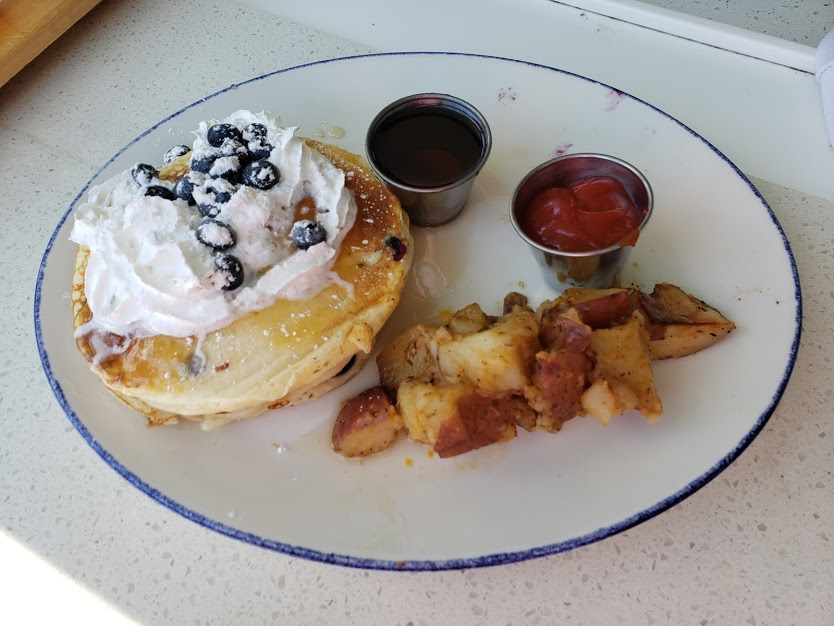 Of course cocktails are an important part of brunch too, and the wait staff will keep them coming. Order one of The Queens Cocktails, made exclusively for this event, or order bottle service, mimosas, or your choice of wine or beer from the menu.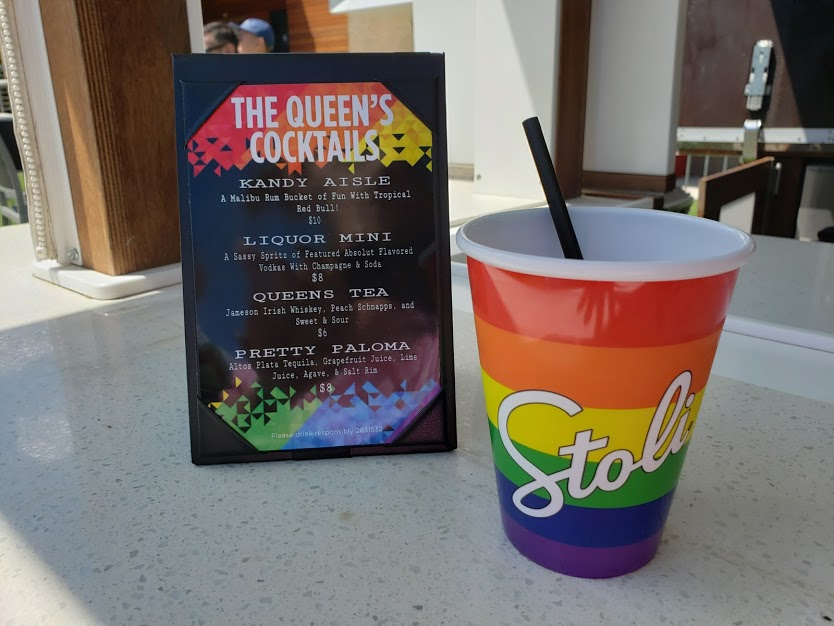 Once the show starts, you'll be riveted. A DJ setup sends sound all around, and while the action starts on stage, the queens move through the audience throughout the show. The costumes will wow you, and you're likely to see two or more acts each from up to four performers.
If you're not quite sure what to expect, you'll see some over-the-top styling and lip-sync performances to a wide variety of party music. The commentary isn't raunchy, with just a few double entendres here and there. During the show I attended, even a wardrobe malfunction remained 100% PG-rated. The most eye-raising thing on display was the (very) scantily dressed cabana boys who assist the queens in collecting tips.
During the April show, guest Barbie Doll wowed the crowd with a Chiquita Banana ensemble, and my favorite dress of the day was sequined with dangling paillettes and light-up streamers. Jade Summers treated us to a stunning Whitney Houston impersonation, while "glamazon" Jazmine Diamond and hosts Liquor Mini and Kandi Aisle rounded out the show.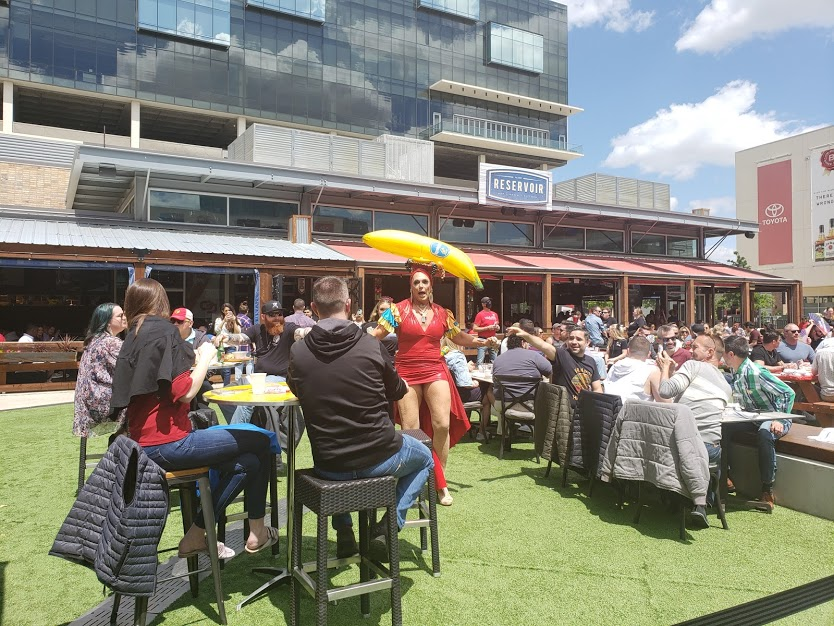 Between musical numbers, the show takes on a party vibe with special activities like a birthday toast for those celebrating their birthdays and giveaways from travel and tanning sponsors. With drinks and tips flowing, audience enthusiasm is sky-high.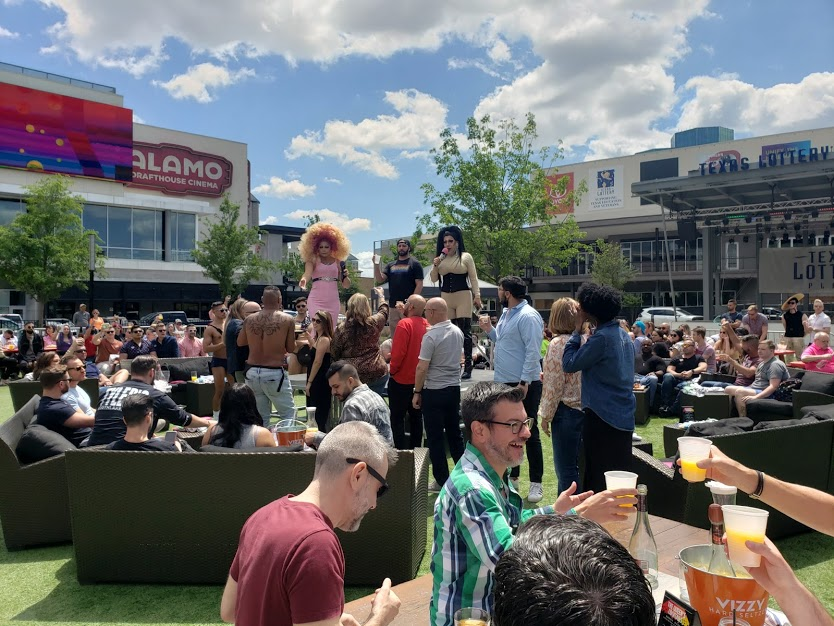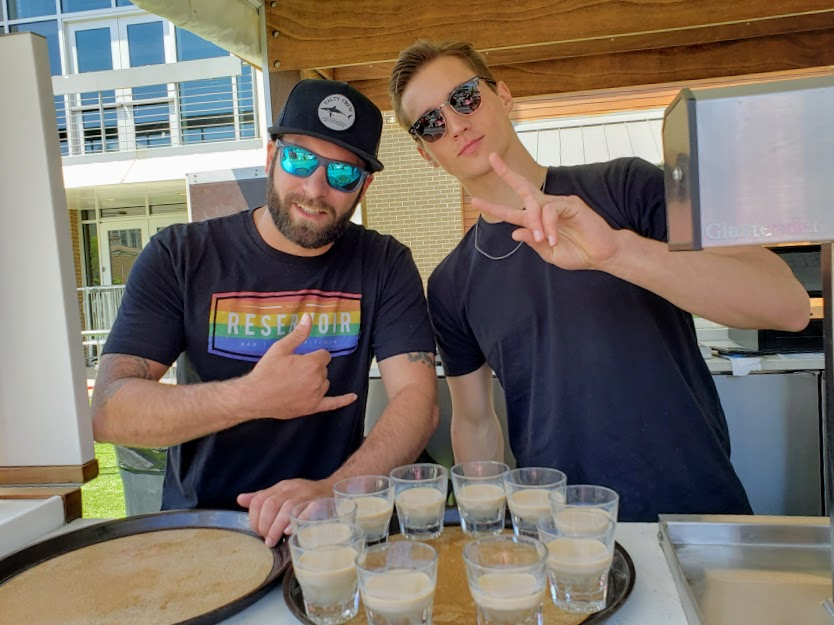 The next brunch will be May 16 at noon and 3 p.m. with special guest performers Gloria Devine, Layla Larue and Onyx. Reserve a table and purchase your tickets on Eventbrite for an unforgettable Sunday Brunch at Reservoir.