With the opening of the new multi-entertainment and restaurant complex, Toyota Music Factory, the city of Irving's West Las Colinas Boulevard has quickly become the ultimate destination for new culinary experiences in town. One of them is this craft and draft beer hub that serves an extensive menu of great food in a laid back rock-n-roll atmosphere, Yard House.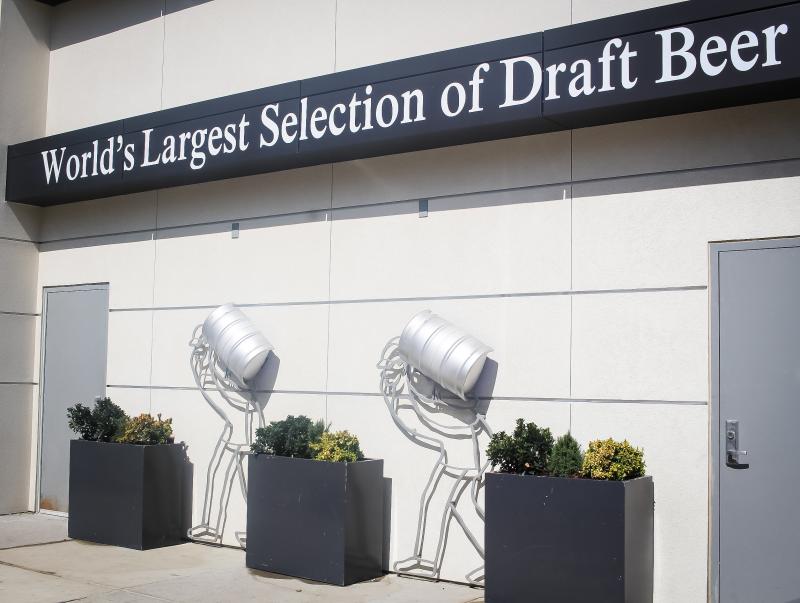 The Ambience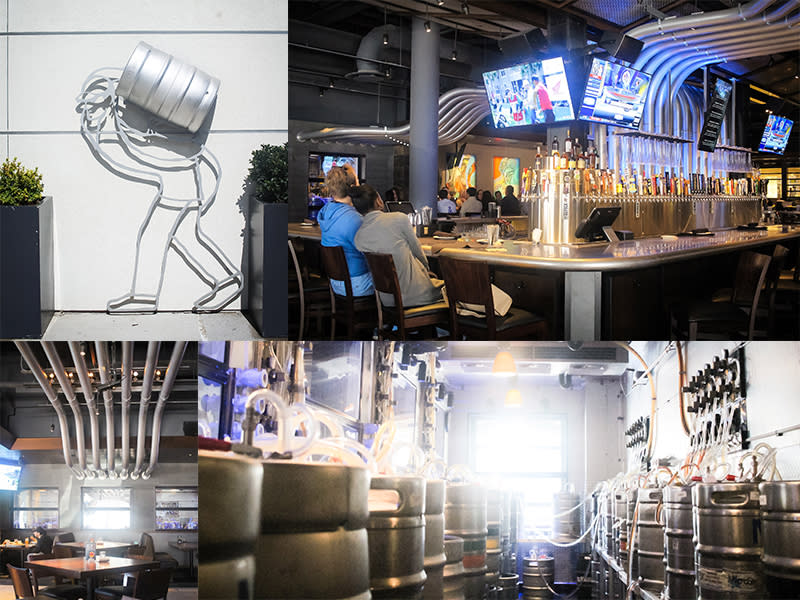 As soon as you get to Yard House's front patio (right by The Pavilion at Toyota Music Factory entrance), you'll hear some good Classic Rock tune blasting through the speakers. It's not just a random pick, music is actually a part of the restaurant's identity, and their playlist is curated daily to provide a unique soundtrack for your dining experience. They even have a playlist on Spotify that you can follow, featuring everyone from Bon Jovi and Prince to Michael Jackson and Cyndi Lauper. Click here to listen to it!
The Apps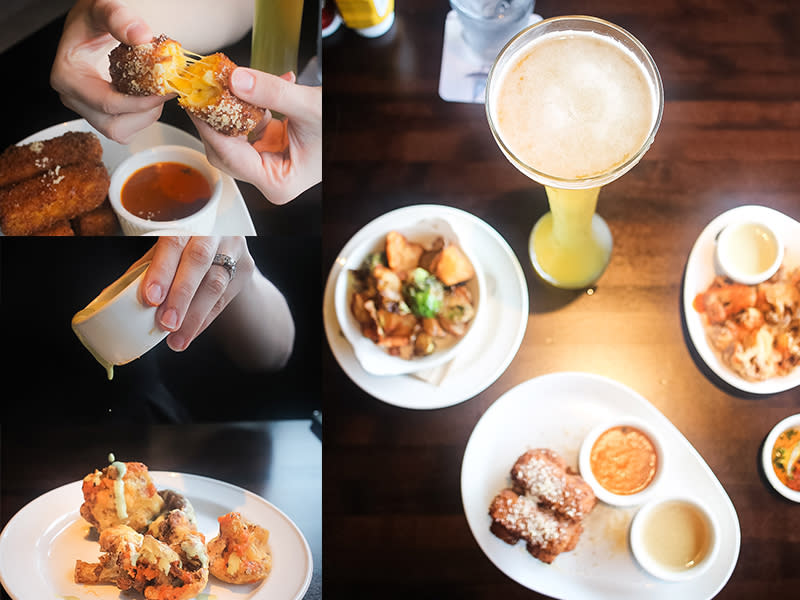 A dish to nibble and share over drinks is definitely something you wouldn't want to skip here. On their menu, Yard House has these dishes categorized under "Appetizers" (serves about 4 to 6 guests) and "Snacks" (serves about 2 to 4 guests). We had the Fried Mac + Cheese, which comes with organic tomato bisque and a porcini cream sauce, and it was excellent! It was definitely a good spin on a classic comfort food. If you want something vegetarian, the Cauliflower with Buffalo sauce and Tahini is a must-try! If you're feeling adventurous though, go with their Poke Nachos (marinated raw ahi tuna, cilantro, sriracha aioli, crispy wontons).
The Mains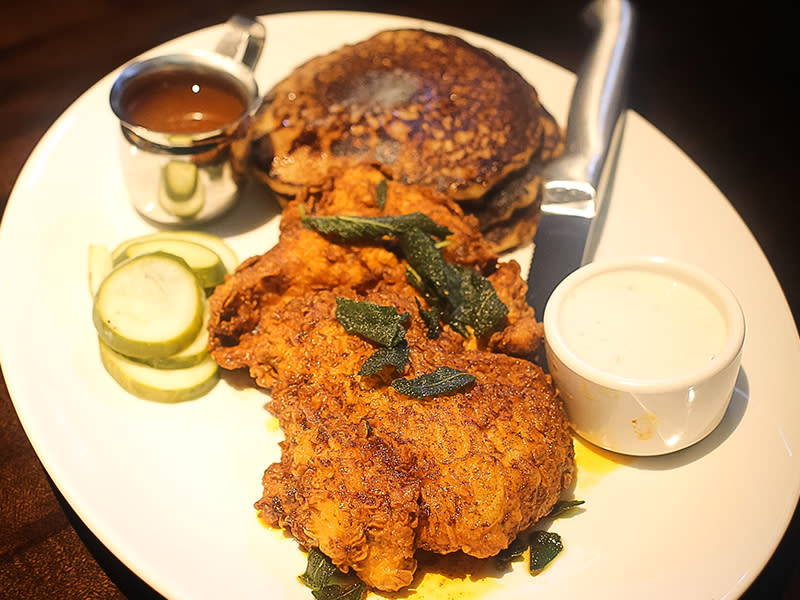 Their menu is so extensive and diverse, we think it's impossible for you to not find anything you like here! From steaks and burgers to seafood and tacos – Yard House has something for everyone. And literally everyone, because they even have a great selection of Vegetarian and Vegan options, as well as Gluten-sensitive options. We went with their featured Nashville Hot Chicken during our recent visit and it was the bomb! The sweet potato pancakes definitely elevates the dish! In order to really savor the different flavors, have a piece of the chicken with a piece of the pancake and pickles all together in one bite (don't forget the sauce and the syrup too!). You'll thank us later!
The Drinks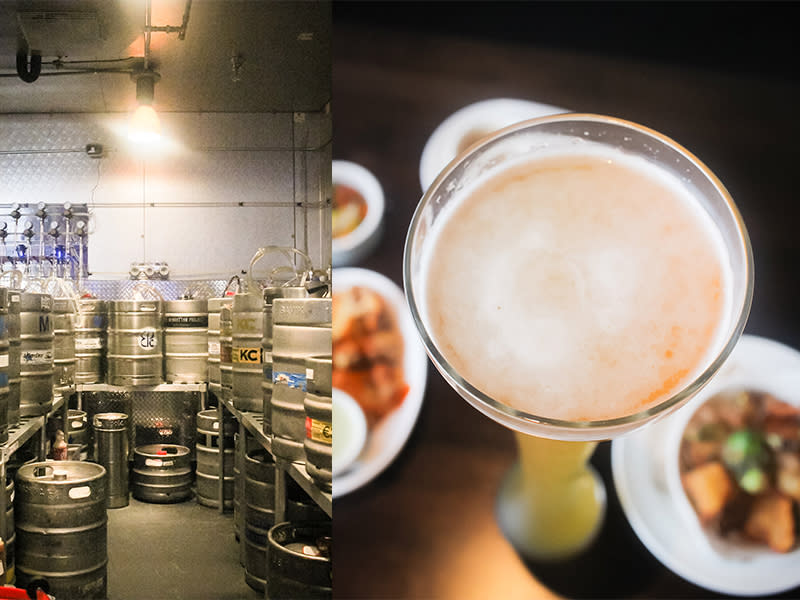 In case you're wondering, the restaurant actually got its name from The Half Yard glasses of beer they serve here. Believe us, it's very tall, containing about 32 ounces of beer! They have a varied selection of draft beers from dark, light, crisp, to malty, floral and more. On top of that, Yard House has a chilly glass-enclosed keg room that keeps up to 4,000 gallons of beer! This is definitely heaven for beer fans and enthusiasts! We had the Green Flash Passion Fruit Kicker in a Half Yard and boy it was a fun experience! If you're more of a wine and cocktail person, don't worry, they got you covered too.
The Desserts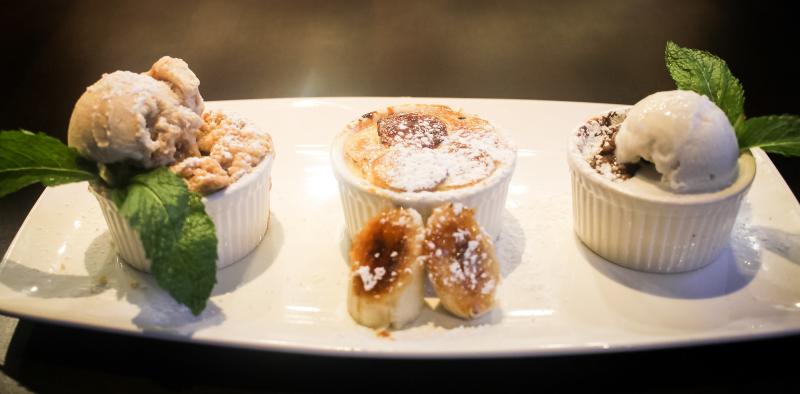 To put a happy ending to our dining experience here, we decided to go with their Mini Trio Sampler for dessert, which consists of crème brûlée, peach apple cobbler (with ice cream), and chocolate soufflé cake (also with ice cream). We love that it has something chocolaty, something tart, and something creamy all in one sampler dish (sidenote: you can have them individually too). Our favorite was the crème brûlée, which comes with a surprise at the bottom of the dish! When you hit something hard while scooping it, keep going! You'll love what you'll find! Other desserts worth-trying include their S'Mores Brownie and Strawberry Shortcake.
To learn more about Yard House and their menus, click here. You can also follow them on instagram at @YardHouseLasColinas.