Earth Day (April 22) is a time to reflect on how our personal choices affect the planet. It also provides that extra push we all need to make resolutions that lighten our ecological footprint all year long. If you're anything like me, you automatically think of recycling at home, using refillable water bottles and reusable grocery totes. But your eating habits impact the planet more than you probably know. 
Here are three ways to reduce your food footprint.
Go Local – Eating locally supports local farms and saves energy that would be used to refrigerate and transport food. Local food also generally uses less packaging, is fresher and tastier, and comes in more varieties. Mmmmm. Tasty.
Buy Organic - Organic farming practices reduce pollution, conserve water, reduce soil erosion, increase soil fertility, and use less energy. Yay. Healthy.
Eat your Greens – Munching on more fruits and veggies positively impacts the planet by reducing ozone-depleting greenhouse gas emissions. Whew. Less gas.
Bonus:  These healthy eating habits can lower your cholesterol and your weight, improve your heart health, and invigorate you. Yes! I'm all in.
These 6 Irving eateries are dishing up greens that are good for you and the planet.
Andalous Mediterranean Grill
At Andalous, twin chefs bring a new twist to the old traditions of Lebanon and Greece with decadent dips, warm handmade bread, charcoal cooked kababs, and tempting desserts. No worries at all - the diverse organic menu offers a variety of choices for any low calorie, low carb, or vegetarian diet. Bring the family together for dinner with their NEW Express Meals available curbside pickup or free delivery.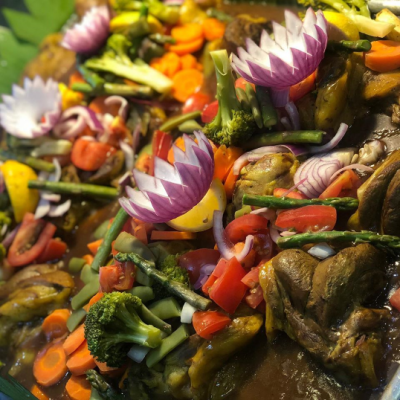 Modern Market
Modern Market brings you Market Boxes that create up to 10 meals each. I recommend the re-Fresh Box with veggies and fruits ($60) OR Immunity Box with veggies, fruits, yogurt, and nuts ($70). Market Chef Josh recently started a video series that showcases recipes created in the spirit of making fun and healthy food with the items you have at home and in your Market Box! Check out his delicious asparagus gribiche.
The Ranch at Las Colinas
The Ranch at Las Colinas is a restaurant with its roots deep in Texas soil. Their shrimp and redfish are caught in the Texas Gulf. Their Texas Kobe beef is sourced from the southern plains. And their Fresh Produce Grill Kit ($20) is available for you right here in Irving. New kit and meal offerings - available for curbside, pick up or delivery - are updated daily.
Vitality Bowls
Vitality Bowls is a superfood cafe specializing in delicious açaí bowls and additional antioxidant-rich menu items like smoothies, fresh juices, soups, salads, and paninis. No ingredient fillers such as ice, frozen yogurt, added sugar, or artificial preservatives are ever used, giving the purest taste possible to each item. Their delicious green goods, and more, are available for delivery and pickup.
Whiskey Cake
Whiskey Cake sources flavors, ingredients, and ideas straight from the farm, because they believe that good food tastes even better when it's grown locally… even hyper-local! They have their own garden and herb boxes on-site with some greens and cabbage, plus herbs such as rosemary, thyme, and spearmint.
Currently, they're offering rotating "survival kits" stocked with a variety of foods and toilet paper. Check social media for daily offerings.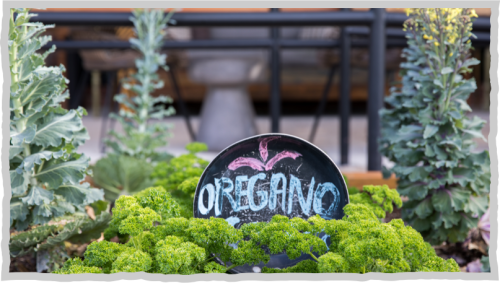 Yummy Thai
Are you feeding hungry mouths looking for something a little more adventurous and spicier than American fare? Give Yummy Thai a try! I love that their Facebook page reads, "Serving up a taste of joy in these uncertain times." They're also serving up rich spices, fresh ingredients, and delicious vegetarian dishes. Curbside and delivery options are available, but if you're not in the mood for takeout, check out their family fun dinner idea!
That's a wrap (veggie, please) for this week's #FoodieFriday. To see all restaurants currently serving in Irving, click here.