Welcome to Groundhog Day! #FoodieFriday can feel just like #PandeManicMonday - and all the days in between -  while we're all sheltered at home with our "mixing and mingling" on hold. But there's no reason we can't raise a glass and get social virtually by connecting with our favorite peeps over a cocktail or mocktail.  Get a zoom or facetime happy hour on the calendar, and you'll have a #ThirstyThursday or #SundayFunday to look forward to and help you keep track of the socially distant days. Plus, Visit Irving is here to help you make the most of the precious virtual time you schedule with friends and family. Check out these perfectly packaged cocktail kits available from local Irving eateries or try your hand as a mixologist with some of their signature drink recipes. We've got you covered for each day of the week.  And don't forget to enter Dine-Around Bingo by posting or DMing pictures of your meals, drinks, or receipts from these restaurants and tagging @VisitIrvingTx on Facebook, Twitter, or Instagram. We select a winner every Monday.
But first, a quick look at Ina Garten's Epic Cosmopolitan Recipe Video will elevate your spirits and get you jones-ing for one of Via Real Restaurant's  "Ina-sized" Via Rita's brought back to you by Enrique and Edgar hopefully sooner than later!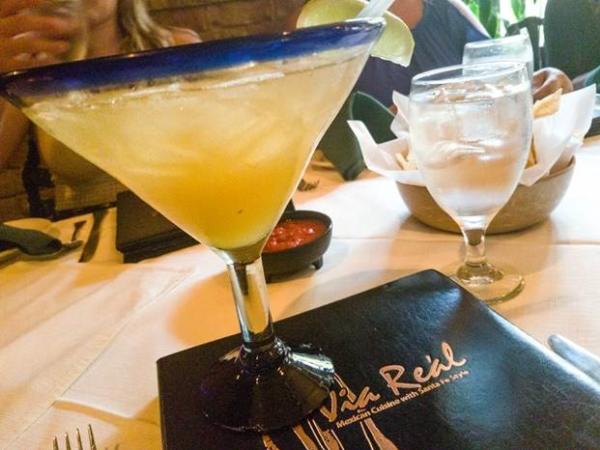 Margarita Monday
Whiskey Cake Margarita Kits!
Whiskey Cake pairs delicious dishes like barbecue ribs, potato salad, and broccoli slaw with the Jack and Mexican coke pack (Jack 375 and coke), but they've also got solo restaurant-quality cocktail kits for the taking. Care for an Old Fashioned, Paloma, or Bloody Mary? 
Hugo's Invitados Spicy Cucumber Margarita
Hugo's may be temporarily closed, but you can still enjoy a Hugo's Spicy Cucumber Margarita from the comfort of your own home. Just combine Milagro® Silver Tequila, fresh lime juice, cilantro, jalapeño, and a splash of Monin® Cucumber Syrup. Salud!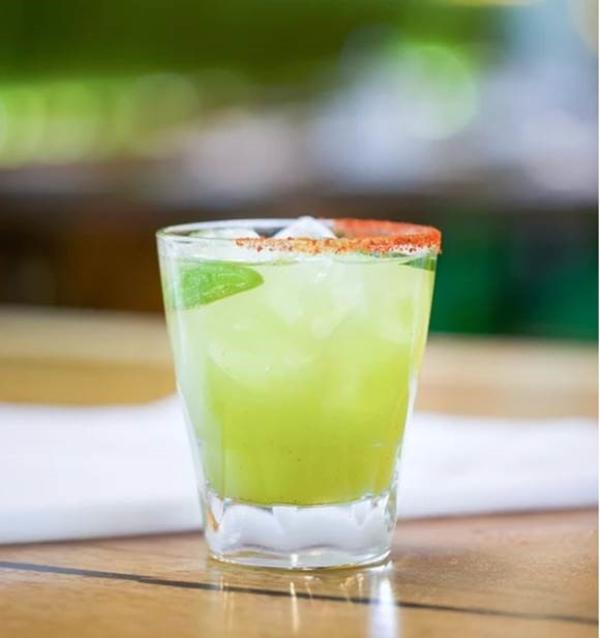 Tipsy Tuesday
Would you like a Frozen Strawberry Lemonade with your curbside burger to go?  - Pinstack is offering beer, wine, a frozen cocktail, AND a Bourbon Street Boozy Shake! Plus, you can eat now and play later with a FREE game card equal to your to-go purchase. Now that's a strike!
If you haven't been to Po Melvin's, you're missing out. Mel is the King of Southern cookin' with a Louisiana flair. He's also a prince of a guy supporting the community in the BIG way. Po Melvin's Facebook page tells the story! During your quarantine days, you'll definitely want to cozy up at home to a New Orleans style Po' Boy (10 varieties), Chicken n' Dumplin's, the BEST white fried shrimp from NOLA (IMO), and many more comforting to-go menu items. You can also order family meals and frozen drinks to go. It's no surprise there's a signature drink called the King Mel, a generous concoction of King Cake Vodka, Coconut Rum, and Triple Sec with pineapple juice, a splash of club soda and a squeeze or two of fresh limes. And with summer around the corner, Mel has shared his refreshing watermelon cocktail recipe for you to enjoy!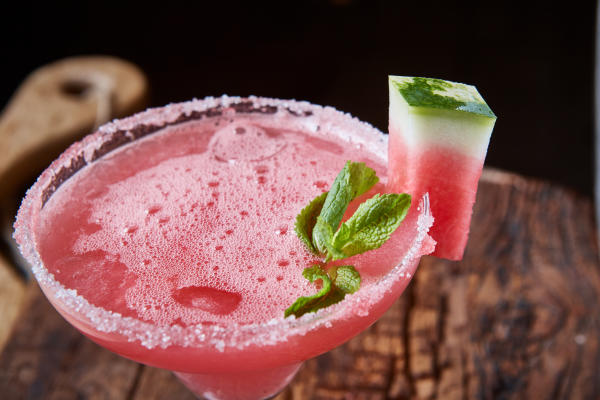 Watermelvin Cocktail
Yields 1 quart
9 oz Tequila
6 oz Triple Sec
3 oz Watermelon Pucker
3 oz Sweet & Sour
10 oz Watermelon Puree
Wine Down Wednesday
Cure the Quarantine Blues with Lamberti's Ristorante and Wine Bar
Lamberti's claims to have found the cure for quarantine in the form of a Wine Care Package Trio! Just pop the cork! 
Prefer to make something fun and fancy for Wine Down Wednesday? Lamberti's presents a sparkling wine cocktail kit!
Thirsty Thursday
Quench your Thirst on Thursday with dinner and drinks from The Ranch
The perfect addition to any take out order is one of The Ranch's signature cocktails. Craving a Rose 75, Bloody Mary,  Premium Old Fashioned,  Cadillac Margarita, or a Blueberry or Jalapeño Mule?
Concoct your own "King of Texas" Ranch Cocktail at Home
Combine TX Whiskey, ginger liqueur, lemon juice, simple syrup, and Angostura bitters. For The Ranch's special touch, order a Texas-shaped ice cube tray.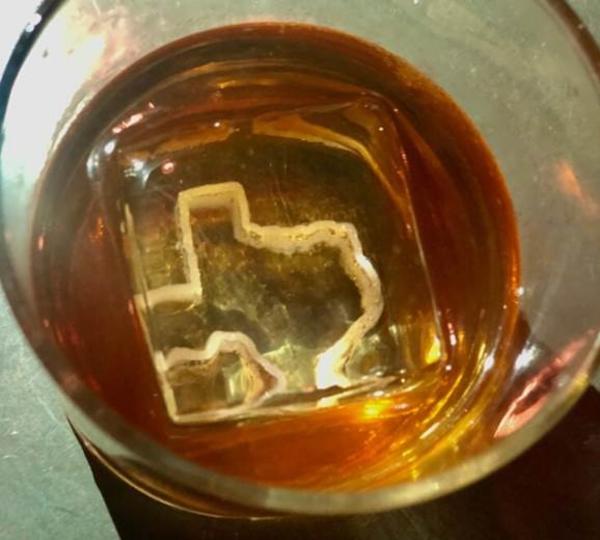 Photo Credit: adventuremomblog.com
Feel Good Friday
Boozy Pops at the Pop Factory
Pop Factory pops were born out of the tradition and culture of the Mexican-style paletas naturales and are made with 100% all-natural ingredients (whole fruit). Flavors include your favorite libations or you can also wet your whistle with a non-alcoholic whole fruit, stuffed or milk pop!  
Photo credit: adventuremomblog.com
Simple Lavender Lemonade Mocktail
Need a booze break? Whip up a refreshing mocktail courtesy of the Irving Convention Center's catering team. This is a super simple recipe. Combine ¾ oz Lavender Syrup (available online) with 7 oz lemonade over ice. Garnish with a fresh lavender sprig, peach slice, orange slice or garnish of your choice. Make it a Spring Sparkler by topping it with club soda. And if you want to make it a cocktail, just add in a bit of vodka, whiskey, champagne…whichever you prefer.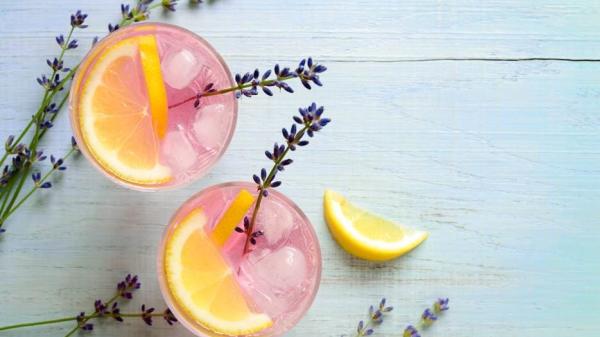 Sippin' Saturday 
Yard House 
Stock up on beer, wine, and spirits at the Yard House with your next food order. Plus, receive 15% off on takeout orders through April 30 with code: YHTOGO15
Sunday Funday
Nosh & Bottle
At Nosh & Bottle, you can get a FREE brunch item with the purchase of a Mimosa Kit! $20 for House Kit, $25 for Prosecco Kit. The brunch menu is served SAT/SUN from 8 am-2 pm. During the week, buy a 6 pack of beer or a bottle of wine and get a free sandwich or salad. 
Cheers!