This story begins like many other Fairytales, with great beginnings and happy endings.  But it's a true story and I got to watch it unfold. 
There was this boy who loved online gaming.  In fact, Josh embraced it with a passion. With headphones as a shield and a keyboard as his weapon, he gamed away in imaginary worlds where only the best survive. All of the world's borders disappear in online gaming. You may face your best friend from across the room or a stranger from across the globe. Leveling up is the universal language and Josh was one of the best. When he played, he was no longer in his home in North Texas, or even on earth in some games. He was practically anywhere he wanted to be, which was wherever the games and his imagination allowed.
In his final months of high school, Josh met another player named Shannon online. She was good. Really good. In fact, she was the only player that surpassed Josh in skill and ability. It was rather frustrating to be beat by a girl, Josh admitted. Shannon also loved gaming from her room in Arizona. And soon she found that she enjoyed talking to Josh about as much as she loved gaming. It's a safe place to be yourself because you know you'll never have the chance to meet the other players, or so she thought. 
After months of battles and conversations through headphones, Josh graduated and as was planned, he joined the Marines. Following a brutal boot camp in California, Josh had the idea to take a bus to Phoenix on a weekend leave, which happened to be Shannon's hometown. After this one meeting, he was being deployed to Afghanistan so it might just be his only chance to put a real face behind an avatar. And so they met. For Josh, it was love at first sight. Shannon's Irish origins generously colored her long, flowing red hair like a desert sunset. Her laugh was contagious, as she spoke with a soft, raspy voice. After his first tour overseas, Josh surprised Shannon with a proposal and it was beyond his imagination that she said yes. They were married right away before Josh was deployed for his second tour to Afghanistan. Today, Josh, now a civilian, and Shannon still game online from their house in north Texas, at night after their two boys are asleep. 
Online gaming has come a long way since the 10 years that Josh and Shannon have been married, but the passion for playing has never waned for many players and fans.  For serious online gamers and their spectators, true love may or may not be in the cards.  Nevertheless, there's loads of excitement here at the Irving Convention Center this weekend when representatives and players from five pro esports teams, plus cosplayers, streamers and influencers will be in attendance at OP Live Dallas.
At OP Live Dallas, esports fans will have the opportunity to meet, mingle with and watch many of their favorite pro esports players, cosplayers, streamers and industry influencers at the two-day event.
WHEN: Sat: 10 am - 10 pm and Sun: 10 am - 4:30 pm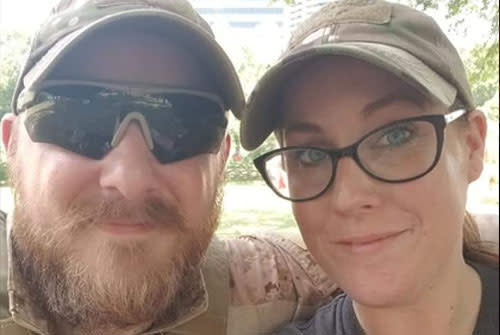 "Keep on gaming!" - Josh and Shannon