Four hundred miles.
Since the virus was declared a pandemic and changed our lives. That's how many miles I have either jogged or walked, just since mid-March. For me, what many close to me have called an obsession, started two years ago. My nutritionist encouraged me to start walking. This was early March, 2018. I did. At first it was a couple of miles. That led to three, then four, then five miles. Then I added jogging. Since then, I haven't stopped.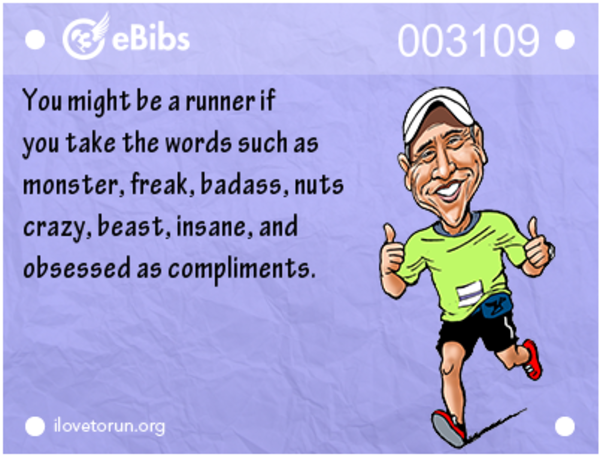 My initial goal was 50-55 miles a month or 400 miles in 2018. I exceeded that goal and the next year logged 632 miles! This year, I set my goal for 650 miles and ran my first ever 10K, competing in the Cowtown in that neighboring county to the west.
Then came the coronavirus. None of us saw that coming, and we certainly didn't expect the shelter in place orders. With my gym closed, I found the daily opportunity to go for a walk or a jog, and the miles started racking up. I've logged over 400 miles since mid-March.  And with a tad more than half of the year behind us, I've already logged 525 miles, or 80% of my 2020 goal. 
Sure the pandemic was the reason for the miles. However, I needed something to help me along the way. So, I want to tell you about four amazing apps I have used that have certainly kept me moving. Whether you are casually walking around Lake Carolyn (below), or are an avid jogger hitting some of the more than 30 miles of trails in Irving (Campion Trails above), hopefully, you'll find one or all of these helpful to keep you moving too!
#1 – The Weather Channel
Sure, we know Texas weather can change. And sure there are plenty of apps out there to give you a local forecast. But I discovered something a few months ago on The Weather Channel App which changed the way I look at running – it's their "GoRun Index." Essentially, this feature rates each hour of the day and on a scale of 1-10, with a 10 being the perfect weather for a run. The index is based on temperature, humidity, precipitation, and wind. When all of those factors are considered, you get a rating, and you can plan your day. I find myself looking at this app the night before, so I can determine if the run needs to happen early in the day or later in the day.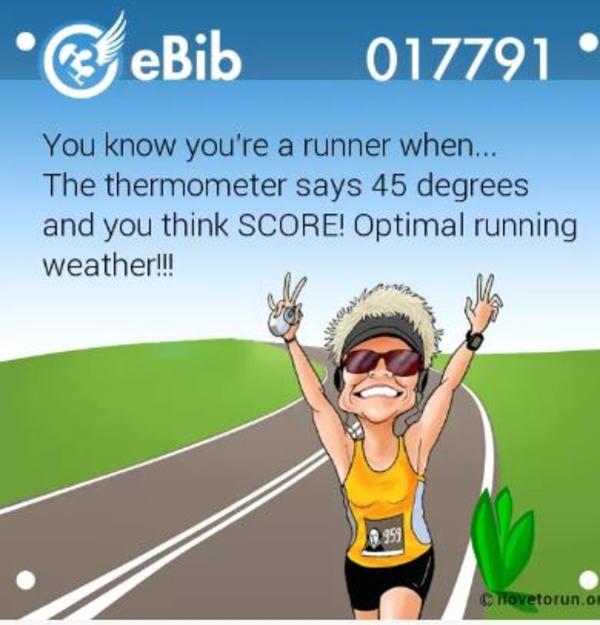 The GoRun Index is not easy to find. When you first open the app, scroll through several screens, Top Stories, Today's Details, Daily Forecast, Radar & Maps, Weather in Depth, then you will see the Health & Activities screen. From here, select "Running," and you'll go to the GoRun Index. You get the breakdown by hour for today, tomorrow, and this week.  It also color codes it like a stoplight – red (stay home), yellow (be cautious, some weather issue may impact your run), and green (get out and go!).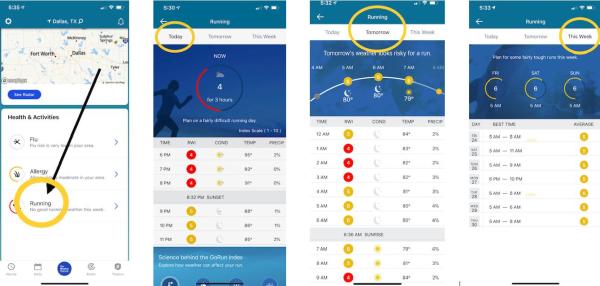 I'm telling you, once you learn this, you'll be checking it multiple times a day!


#2 – MapMyFitness
MapMyFitness is in the Under Armour family of apps. There are several - MapMyRun, MapMyWalk, MapMyRide, but I tend to stay with the Map My Fitness. You can track your workouts, for both time and distance. It creates a nice map of your route, and you can dig deep to see more than just your pace. For instance, you can see how your elevation changed during the workout and compare how your pace changed as the elevation changed.
One thing I love, especially when traveling, is that you can look at nearby routes that others have recently used. Residence Inn has actually partnered with the app to create RI Runs, with pre-determined jogging routes from their hotels. Both of Irving's Residence Inn hotels have an RI Run on the app. The Residence Inn Dallas/DFW Airport North/Irving route is 3.35 miles and the Residence Inn Dallas/DFW Airport South/Irving route is also 3.35 miles.
I also track what I eat daily using MyFitnessPal. It's also an Under Armour app. So, when you use MapMyFitness to log a run, it automatically populates MyFitnessPal, showing me the additional calories I can intake that day due to the exercise burn!


 #3 – Intervals Pro
I started out walking. As I walked more, my pace picked up dramatically. Jogging came by accident. I was walking at my fast pace down a hill. Next thing I know, I was jogging. So, I started jogging a few minutes each walk. Of course, I picked the flattest, straightest, easiest parts of the walk to add the jog. A friend of mine, an avid marathoner, pointed this out and assumed I was not challenging myself. She told me to find an interval app and let it dictate when to run and when to walk. Her advice was to start out slow. Set an app to a five-minute walk followed by a two-minute jog. Once I felt good at that pace for several intervals, change it by 30 second each way. And keep changing it.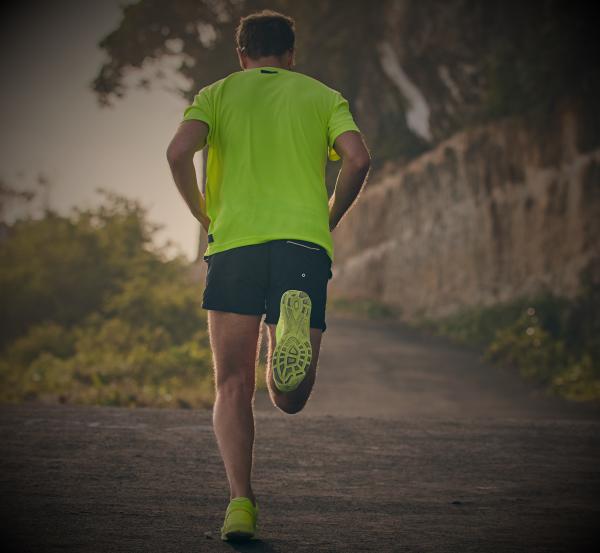 Intervals Pro syncs with your Apple Watch and is also known for the integration to your Apple Health app. Plus, it works with Siri. You can simply ask Siri to start an interval workout for you. This app got me to actually be a jogger. I would not have imagined I'd ever call myself that. Experts say that HIIT workouts (high-impact interval training) is an effective way to increase your exercise benefit.
The other thing I like is the app connects to my Bluetooth headphones. I can leave my phone in my pocket, and the app speaks to me: "five seconds to walk," "walk for one minute, 30 seconds." "Halfway there," "five seconds to run," and so on.You can also set the app to give you pace reminders. I have mine set for each mile. It tells me total distance and what my split (mile) pace just was. It gives me a good idea how my overall pace is going on that particular jog.
This app is only available for iPhone users.

#4 – SiriusXM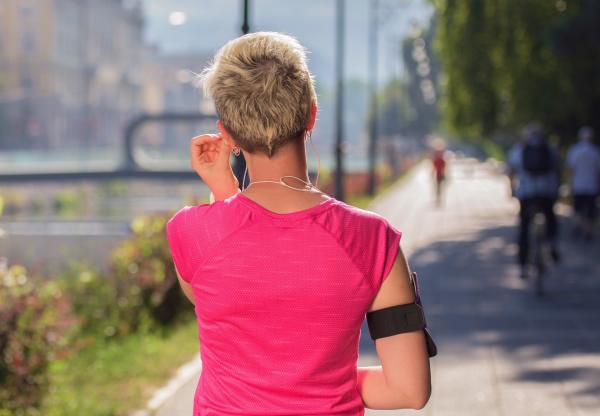 Some people like to walk or jog in silence. They say it gives them time to think, relax, and reflect. I've tried this. I need something to keep me going.
I know how you stream your music is a very personal opinion. For me, though, it's through the SiriusXM app. In the past you had to pay an additional monthly/annual fee to have the app access with your SiriusXM subscription. But now it's included. So, if you already have a subscription in your car, you can add the app as a platform, at no additional charge!
What I like about SiriusXM is the variety. Yes, there's one station I listen to the majority of the time (The Highway, channel 56). But some days, I want to listen to news or sports. Some days, I want some Eighties on Eight. But what I have enjoyed during the pandemic is #StayHome Radio, channel 179. SiriusXM describes this as "feel-good music to lift your spirits."  You will enjoy hits from the 60s to today, from The Beatles to Lizzo, with a variety of genres and artists in between. It's a fun channel to listening to while walking/jogging, as you never know what you will hear next!


Finish Line
So, there you go. Four apps that kept me moving these last few months:
·       Weather Channel
·       MapMyFitness
·       Intervals Pro
·       SiriusXM
If I can get out there and move, so can you. Start slow. Start small. And who knows, maybe we will be running the half together at the Irving Marathon in an upcoming year!
See you on the trail (socially distancing, of course)!