C'est la saison de l'amour . . . this is the season for love.  It's a time of year when the weather's all crazy, Valentine's Day is just around the corner, and people are falling in love.  What better way to show your affections than with a little romance? Or a lot! We've created this list of events this weekend to help you get a jump on Valentine's Day. Whether your passion is great food, live music or even a few laughs, Irving offers the ideal activities for you and your Valentine.
LIVE MUSIC & LIBATIONS
Irving has become quite the hot spot for live music all throughout the city.  With a variety of genres that will get your foot stomping and heart pumping, you and your Valentine are in for a real treat.  Combined with some special drinks and late night noms, you've created a memorable weekend. 
---
BELLY LAUGHS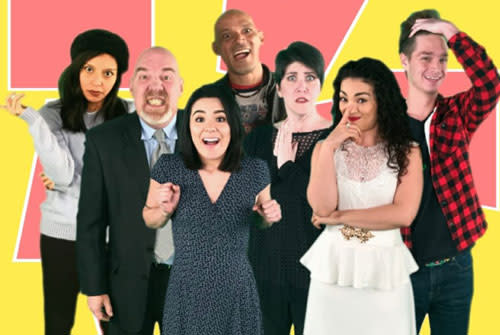 What do you get when you take six patients with OCD, put them in a psychiatrist's waiting room for an extended amount of time, and then sit back and watch? You get an hour full of hilarious comedy!  Visit the Irving Arts Center this weekend with your Valentine and watch TOC TOC, an obsessive compulsive disorder comedy for an evening full of belly laughs.  Cost is $29.50 - $35.50.
Friday, February 8 @ 8 - 9 pm
Saturday, February 9 @ 8 - 9 pm
Sunday, February 10 at 2:30 - 3:30 pm
---
A HEART FULL OF HERITAGE

Every year the Irving Heritage Society recreates a 1914 Valentine's Party to commemorate when "Mr. and Mrs. Charles Percy Schulze threw open their beautiful new home for a housewarming."  The public is invited to share in this special event.  Just like it was in 1914, the Heritage House Museum will be decorated with strings of hearts hanging from the chandeliers and lace draped at the windows. Enjoy samplings from the table and find out who is the new Irving Heritage Society Sweetheart.  The cost is free and reservations are not required.  Sunday, Feb. 10 @ 2 - 4 pm.
---
FUN FOR THE KIDS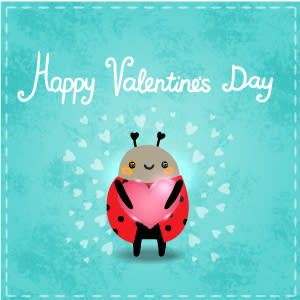 Don't forget to include the kiddos during all of this Valentine's fun. Irving provides enjoyable and creative activities at locations all around the city. No matter what your child's age is, there are little love bugs everywhere ready to show them a good time.
---
With all of these events, you're bound to score points with your sweetie by picking one of them to enjoy together. There are other events going on this weekend as well, so hop on our website and check out the options. Just don't believe your wife when she says it's okay not to do anything this year.  I'll let you in on a little secret . . . she's really hoping you'll surprise her with something pre-planned.