What happens when you put 14,000 exuberant teen readers together with some of their favorite authors under one roof? You get the North Texas Teen Book Festival!  Held at the Irving Convention Center at Las Colinas on Saturday, March 23, readers get to meet with over 70 Young Adult and Middle Grade authors - well known for writing books and movies that teens love. There'll be book signings, panel discussions, author talks and other high-energy activities. In fact, with all that's going on we suggest you plan your day in advance. The North Texas Teen Book Festival is just one of the events you can find here in Irving this weekend.  Come and join us as we travel on a journey through the wonderful world of Literature and beyond.
NORTH TEXAS TEEN BOOK FESTIVAL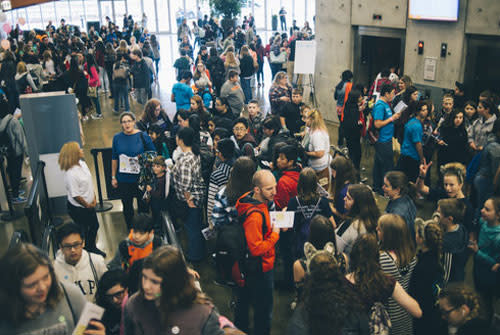 WHEN:  Sat, Mar 23 @ 9 am - 5 pm
COST:  FREE Admission*
The NTTBF is a free, one-day book festival created to celebrate teen literature. This year over 70 authors - Tomi Adyemi, Becky Albertalli, Sabina Khan, Tahereh Mafi, Julie Murphy, Raina Telgemeier, Angie Thomas, and Jeff Zentner, to name just a few - will come together for a full day of conversation, book signings, and breakout panels. Books will be sold by each author at the event. *Although admission is free, there is a $10 per vehicle (including buses) parking fee, plus you'll want bring some extra cash to spend on books, swag, concessions and perhaps some TCBY or Pop Factory treats from across the street at the Toyota Music Factory.   LEARN MORE
---
WHEELS AT WORK
WHEN:  Sat, Mar 23 @ 10 am - 12 pm
COST:  $8 - $10
Come out to the Cimarron Park Recreation Center where you can meet our local service men and women such as the Irving PD, Coppell ER, City of Irving Animal Services, and more!  The children will enjoy free face painting and a bounce house, plus the first 100 guests get a free snow-cone!  LEARN MORE
---
QUINCEANERA EXPO

WHEN:  Sun, Mar 24 @ 12:00 pm to 5:00 pm
COST:  $8 - $10
The Quinceanera Expo is brought to you by Quinceaneras Magazine and offers raffles, prizes, vendors and much more to plan that special day in a young girl's life. You can either purchase a ticket online for $8 or $10 at the door on the day-of-show.  LEARN MORE
---
ART GALLERY GUIDED TOURS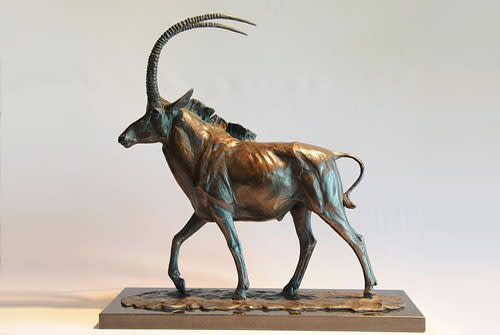 WHEN:  Sun, Mar 24 @ 2:30 pm
COST:  FREE
Don't you love admiring the grand Mustang sculptures at Williams Square for which Irving is so well known?  Wouldn't you like to see some of Robert Glen's other sculptures? Not only are some of his works displayed at the Irving Arts Center, you can follow a docent-led tour of his and other works currently on exhibit, for free.  LEARN MORE
---
LAS COLINAS FARMERS MARKET
WHEN:  Sat, Mar 23 @ 10 am - 2 pm
COST:  FREE Admission
Remember to pick up your fresh fruits and veggies at the Las Colinas Farmers Market. It includes a great mix of vendors serving the community with market staples, including produce, meat, eggs, honey, breads, and jam. Come stroll through the Market on Saturday to sample the wares from local artisans. LEARN MORE
---
AFTER DARK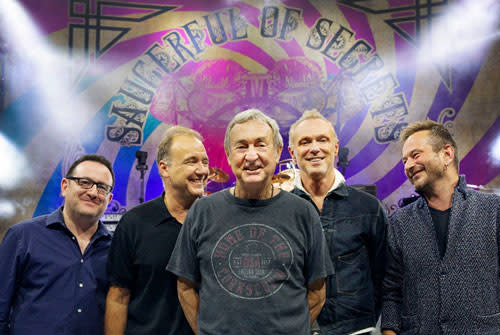 After a day spent with the family or dodging the weather, come and relax with some live music and a great meal or hand-crafted drinks. There is plenty of night life to enjoy this weekend.
---
While you're out enjoying everything that Irving has to offer this weekend, don't forget to be social.  Be sure to tag us in your post and stories with #VisitIrving and/or #IrvingRocks. Also follow us on Facebook, Twitter and Instagram to stay in the know.  For additional area events not listed in this blog, visit our website at www.irvingtexas.com and view the events calendar.  Make it a great weekend!