Hello, all you ghouls and goblins! Halloween is creeping up and Irving has all you need to get in the spirit before the witching hour on the 31st. Pumpkins, costumes, and scares all come together this month to bring out the inner child in all of us. While Halloween may look different this year, there is no shortage of fun and frights. Between your horror movie binge-watching and munching on all your favorite candies, check out these spooky activities in Irving that are fun for the whole family!
Texas Lottery Plaza, 340 West Las Colinas Blvd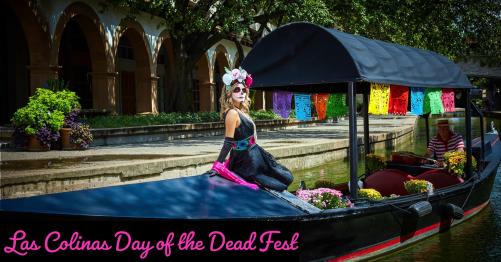 Visit Irving is proud to partner with The U.S. Mexico Cultural and Education Foundation (USMCEF) and Toyota Music Factory to host the Day of the Dead Fest at the Texas Lottery Plaza. Learn about the cultural importance of Día de Los Muertos with both virtual and in-person events to educate and entertain with this rich tradition. 
The festival will take place at 7:00 pm on Saturday, October 31, at the outdoor Texas Lottery Plaza at the Toyota Music Factory. Admission and parking are free to the community, and for your safety, attendance will be limited to 150 guests. Guests must pre-register at toyotamusicfactory.com/texaslotteryplaza to gain entrance. All appropriate health and safety measures including use of masks as required and social distancing will be in place.
This spectacular event on the eve of Dia de Los Muertos features live music and a Mexican ofrenda, a flower and candle-laden altar that traditionally commemorates departed loved ones with their favorite food and drink. The Ofrenda will be specially dedicated to community members who have lost their lives to COVID-19 this year. Those who cannot attend in person can visit virtually via the event Facebook page: @LasColinasDayoftheDeadFest.
In addition, now through November 19, you can enter a virtual "Catrina" (the elegant "skeleton lady" who has come to symbolize Día de Los Muertos) photography contest for the chance to win a total of $2,500 worth of prizes including local restaurant gift cards and hotel stays. Contest is limited to North Texas residents only. Prior to the Festival, you can also view online tutorials on traditional Catrin/Catrina makeup application, costuming, and a conference on the history of the Catrina.  For more information, rules, and to enter the contest, click here.
Dallas College North Lake Campus, 5001 North MacArthur Blvd |  (972) 273-3000
The Las Colinas Association presents a celebration of Dia de Los Muertos with Night at the Drive-In: Symphony and Cinema. The Irving Symphony Orchestra, led by conductor Luis Rodriguez, will perform musical numbers from Coco and other Disney films prior to the screening of the film.  Spoiler alert, bring tissues because this movie will touch your soul.
The Night at the Drive-in will take place on Friday, October 30, in the west parking lot of Dallas College North Lake Campus off of Walnut Hill. Vehicles will be directed to park safely apart in designated spaces. Each car will receive complimentary popcorn, full size candy bars and water upon arrival. Admission is $20 per car and all proceeds will benefit the Irving Symphony Orchestra. Check out this WFAA video about the event.
Schedule: Gates open at 6:00 pm; Irving Symphony performs at 6:30 pm; Disney's Coco begins at 7:30 pm. Be sure to bring blankets or wear warm clothes, it's going to be pretty chilly. 
Virtual
Grab your carvers and the perfect pumpkin for the virtual pumpkin contest hosted by Irving Police Department. IPD will post the top 5 submissions on social media to let the public decide the final winner who will receive a prize! Get the whole family involved and submit your pumpkin images to policepio@cityofirving.org or send a private message to their Instagram account, @irvingpolicedepartment. Pumpkins can be carved, painted, or decorated in any creative way!
The Ginger Man, 5250 North O'Connor Blvd  |  (972) 607-4227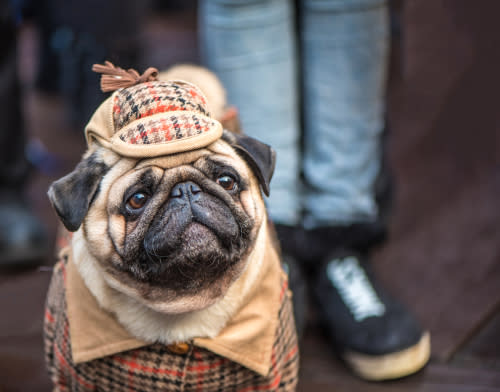 Don't forget your furry little friends!  Epic Animal Rescue and The Ginger Man are hosting an EPIC Dog Costume Contest on Wednesday, October 28, at 6:00 pm! Enter through The Ginger Man by emailing gm-lascolinas@thegingerman.com by October 27 with your pup's name, your phone number, and number of humans in your group to reserve a patio table!
Likewise, send an email to reserve a patio table to cut your own pumpkin, or just bring a pre-carved pumpkin with you. Judging begins at 8:00 pm and the winner will be announced that night. Prizes and more await!
5244 N O'Connor Blvd #150, Irving, TX 75039
All treats and no tricks when you visit Pax & Beneficia Coffee  for the season's favorite drink, pumpkin spice latte. Take your latte to-go and enjoy the gorgeous fall weather around Lake Carolyn and Water Street. Hot or iced this delightful drink will transport you straight to fall-topia. Non-coffee drinkers can try their Mulled Fall Apple Cider with caramel, clove, and cinnamon. Get that cozy feeling with every sip!
MainStage 222, 222 East Irving Blvd  |  (972) 594-6104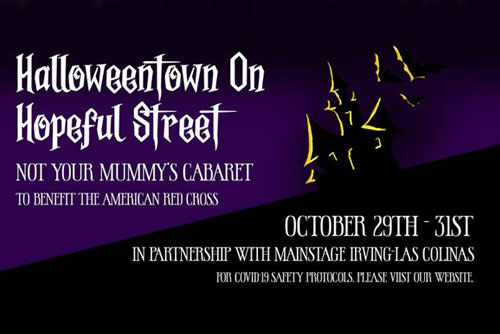 It's creepy and it's kooky... and it's next for The Hopeful Theatre Project. Halloweentown on Hopeful Street will be an outdoor Halloween event in partnership with MainStage Irving-Las Colinas about villains, ghouls, and creepy-crawlies to bring you spooktacular spirits this Halloween. So trick or treat yourself by joining MainStage Irving as they raise funds for The American Red Cross with thrilling musical theatre. And who knows? Maybe you're just their (blood) type.  Thursday - Saturday, Oct 29-31, 7:30-9:30 pm and Saturday Matinee at 3-5 pm. Suggested donation to the Red Cross of $15. All ticket sales benefit The American Red Cross.
Blaze Brazilian Steakhouse, 310 West Las Colinas Blvd  |  (469) 208-7977
Blaze Bar invites you to celebrate the entire week of Halloween! They've partnered with Avion tequila to bring you a special cocktail menu, available all week long. And then on Friday and Saturday, October 30 and 31st, they're holding a Halloween costume contest. Join them for Tequila tastings on Saturday, October 31, while DJ Tommie Blaze plays his tunes on the Blaze Bar patio.
Dress Spooktacular to win a great price! 

 
Maacs Grill, 8150 North MacArthur Blvd  |  (214) 496-9464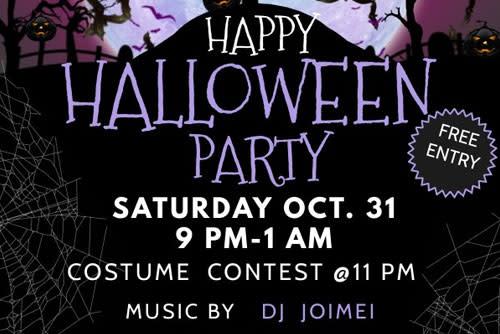 For some adult fun, Maacs Bar & Grill invites you to a costume party on Halloween night! Wear your best costume for a chance to win the Maacs Halloween Costume Contest. They're serving food and drink specials for some spooky fun with karaoke starting at 9:00 pm by their own DJ JoiMei. 
The Ginger Man, 5250 North O'Connor Blvd  |  (972) 607-4227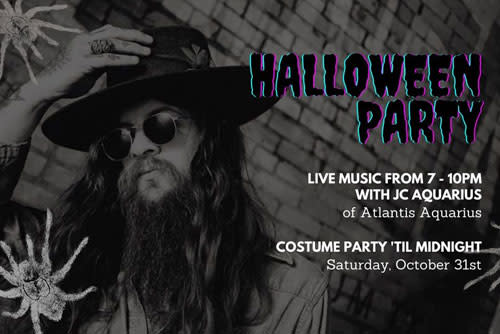 Eat, drink, and be scary at The Ginger Man in Las Colinas on Halloween night! Wear your best costume and enjoy live music with JC Aquarius from 7 - 10pm on Saturday, October 31st. Then, at 10pm, costume contest participants will line up and the staff will make their votes. Whoever has the best costume wins a bucket of specialty beers, a Ginger Man gift certificate, and some beer swag!
Don't let the new normal ruin the fun of Halloween this year! Check out all the great spooky options in Irving and remember to always stay safe. Happy Halloween!