"I'm just a girl. Standing in front of a salad. Asking it to be a pizza." This quote is so relatable that it has been posted, tweeted and printed on t-shirts. But here's the thing, you can have the salad and the pizza and the nosh from your favorite go-to spots without sacrificing nutrition. So go ahead, have your cake and eat it too! We've selected five popular takeout foods and highlighted Irving eateries offering menu items that are lighter and healthier. 
PIZZA
Not too cheesy!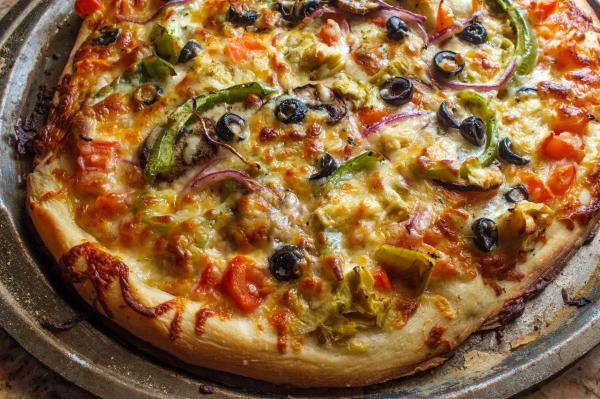 Thin crust all the way baby! And order wheat crust if possible. Forget the fatty meats like Italian sausage and pepperoni. Go for the grilled chicken or Canadian bacon and load up the veggies… or both! Consider going light on the cheese. 
Vito's Pizza & Pasta
Two Locations: 1975 Esters Road (972) 313-9210 and 8251 N Belt Line Rd (972) 929-5084
Vito's has been an Irving staple serving up New York-style pizza since 1993. Seriously, who doesn't love a New York pie - aide slices of thin crust that is foldable yet crispy? 
Best bet: The Veggie - sliced tomatoes, onion, green peppers, mushroom and black olives (pictured above)
i Fratelli Pizza
Two Locations: Valley Ranch: 9400 N MacArthur Blvd (972) 444-0600 and Las Colinas: 4020 N MacArthur Blvd (972) 541-1000
i Fratelli has perfected thin-n-crispy crust pizza, offers a gluten-free crust option and provides free delivery.
Best bets: The Staff's Special – grilled chicken, artichoke hearts and Roma tomatoes
Runner Up: The Margherita- fresh basil, olive oil, Roma tomatoes
Why not share a half and half... 
CHINESE
Won't you take me to Chinatown?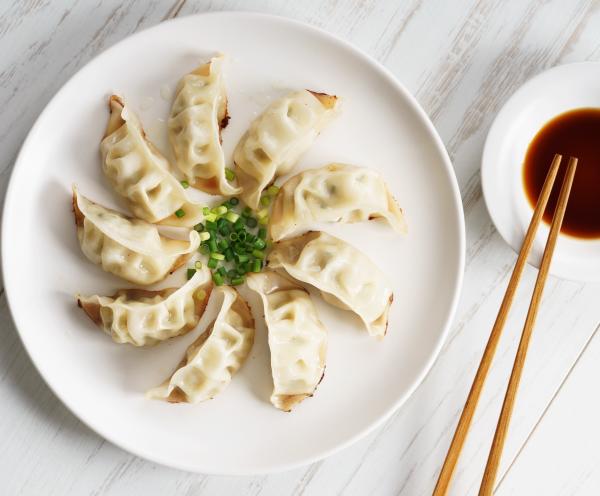 Here's the skinny on healthy Chinese take-out:
First, follow Chinese food wisdom like the age-ol oft-repeated Chinese proverb: "Eat only until you are seven parts full." Translation: Overstuffed takeout cartons are really intended to serve two.
Second, if you usually order fried dumplings and chicken lo mein, just a couple of adjustments will keep you healthy and happy! 1) Order steamed dumplings and opt for the shrimp or veggie variety. 2) For the main dish, try a steamed protein and veggie combo. Skip the noodles (white flour) and go for the brown rice (a high-fiber whole grain). 3) Pile on the steamed veggies 4) Go light on the sauce
Bombay Fusion
7750 N MacArthur Blvd
(972) 506-7423
Bombay Fusion brings the aroma, flavors and exotic recipes of Indo Thai Chinese cuisine by blending the comfort of China with the spice of Indonesia and Thailand.
Best Bet Starter: Fusion Dumpling Vegetable - steamed
Best Bet Main: Chicken with Black Bean Sauce - Chinese spices, onions, peppers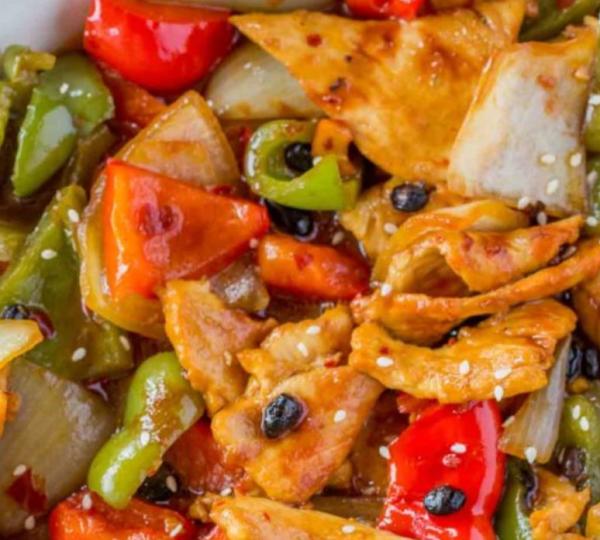 Fortune House
8150 N MacArthur Blvd #190
(972) 831-9888
Best Bet: DIM. SUM. YUM.  Okay, so maybe it's not the healthiest take-out in town, but Xiao long bao (soup dumplings) are the stars at Fortune House, a Shanghainese mainstay in Irving. That said, I say … go for the dumplings and exercise your Chinese wisdom regarding portion control and pair your dumplings with a healthy side.
Best Side Bets: Garlicky Cucumbers – These crispy Cucumbers and Green Beans
Happy Ending: Go ahead and see how the fortune cookie crumbles...  open that golden, crunchy treat and read your forecast out loud!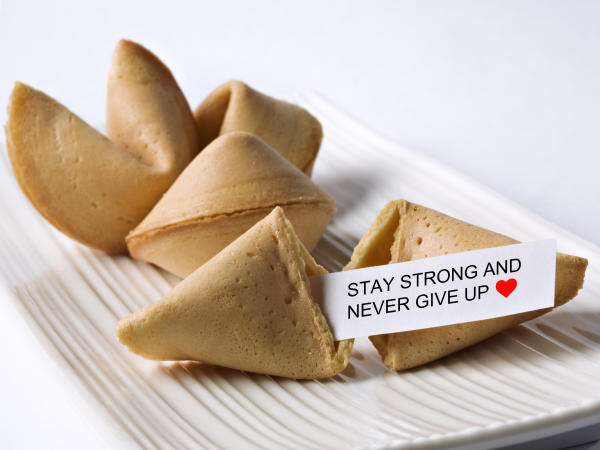 MEDITERRANEAN
Olive it and you will too!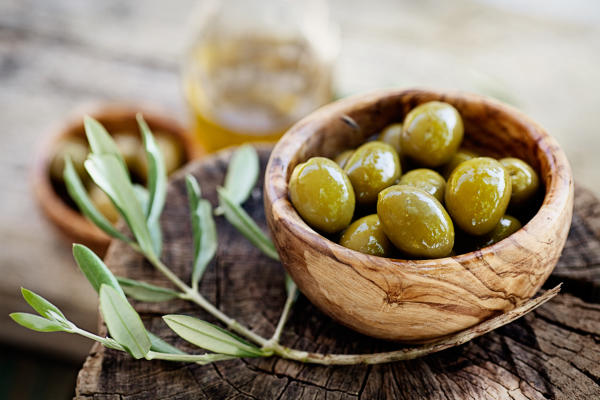 Mediterranean cuisine includes healthy lean proteins such as fish, chicken, beef and lamb cooked with healthy fats like olive oil and served with rice and vegetables. Many believe this diverse cuisine is the key to a healthy life. It's a pretty obvious option for healthy take-out. Year after year, the Mediterranean diet comes out on top in the U.S. News and World Report annual ranking of best diets and is also touted as one of the healthiest by many health organizations and dietitians.
Andalous Mediterranean Grill
6450 North MacArthur Boulevard
972.401.8900
Andalous Mediterranean Grill features delicious, flavorful cuisine from a variety of regions. Enjoy a menu that is brimming with gourmet Mediterranean delights and contains many healthy entrées and salads. 
Best Bet: Chicken Kabob Straight from the Grill - Marinated chicken breast, a blend of spices, paprika, onion, olive oil, yogurt parsley and topped with grilled bell peppers
ITALIAN
That's Amore!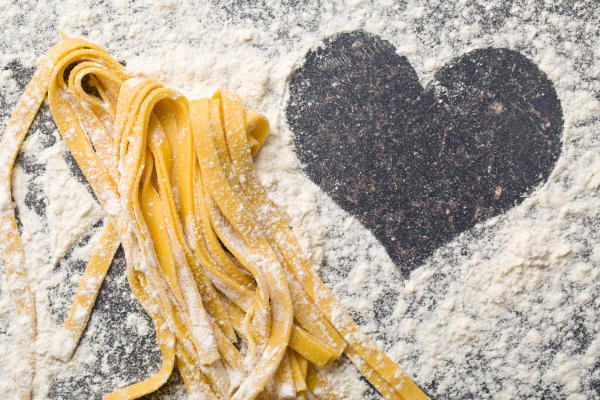 Italy is well-known as a country obsessed with eating and drinking well. Wine, cheese, handmade pastas, doughy bread and cured meats are common components of Italian meal. Mamma Mia! Can you say carbs? Italian is not likely to be top of mind when you think about healthy takeout options, but there are healthy-ish options to order at an Italian restaurant that are not a greens salad with dressing on the side.
Lamberti's Ristorante & Wine Bar
7701 North MacArthur Boulevard
(972) 506-3000
Formerly i Fratelli's Ristorante, Lamberti's Ristorante & Wine Bar features the same full menu of authentic Italian dishes.  As a family owned and operated local business, commitment to quality handmade food continues to be the #1 item on the menu. There are plenty of decadent dishes on the menu, but the healthier options are packed with flavor too.
Best Bet Starter: Minestrone soup, a Lamberti's house tradition, is a rich, hearty Italian soup with a blend of vegetables, beans, pasta and a delicious mix of spices. The larger sized bowl makes a hearty, healthy meal.
Best Bet Combo: Pair some delicious meatballs with a salad (light on the dressing) and cut the carbs by skipping the spaghetti.
Italian Cafe
387 East Las Colinas Blvd.
972.401.0216
 Italian Café is your regional family restaurant that specializes in fresh, realistic Italian cuisine. Dishes are made from scratch every day, using only the freshest products for your individual order.
Best Bet for a light dish: Insalata!  Go for the Greek or the Italian and add your favorite protein – chicken, salmon or shrimp.
If pasta is your amore and your heart is set on it, Italian Café is your ally. Gluten free (Penne) and whole wheat (Angel Hair) pastas can be subbed in any pasta dish and you can add protein too.
Best Best for Pasta: Vegan Pasta
Whole wheat angel hair pasta with broccoli, spinach, squash, tomatoes and garlic with house made marinara.
Runner Up: Pasta Primavera
Pasta sautéed with fresh vegetables with your choice of pasta and sauce. I recommend Angel Hair with tomato, basil and garlic. Magnifico!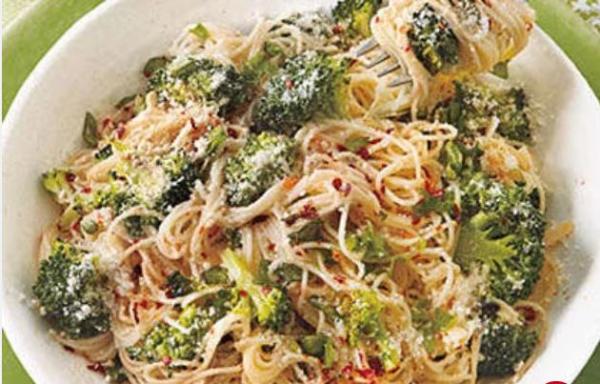 THAI
Let's get spicy!
Let's get spicy! Thai cooking places emphasis on lightly prepared dishes with strong aromatic components and a spicy edge. Apparently, Texans love Thai! It appears that Pad Thai was the most popular takeout dish ordered with Uber Eats in Texas during the month of March.
Sapp Sapp
120 S Main St
(972)51401811
Sapp Sapp serves up homemade Lao & Thai food direct lineage from the motherland. Xay Senephoumy, owner of Sapp Sapp and part of a small family dynasty of Laotian restaurateurs in Irving, experiments with new ways of presenting Lao and Thai cuisine — and his mother, Boonmie Phennara, is in the kitchen alongside him.
Best Best: Laotian style Papaya salad is the bomb.com. Fish sauce, lime juice, and brown sugar contribute to the salad's low-fat dressing.Just be sure to indicate how much heat you like.
Runner Up: Pad Thai with extra vegetables and grilled meat
Thai Monkey
4070 N Belt Line Rd
(972) 870-5856
Newly-opened and garnering five-star reviews, Thai Monkey uses ingredients direct from the homeland to preserve the authentic and unique Thai taste. They not only provide tasty food, but also prepare food that is healthy for you with organic vegetables delivered daily from their  own farm. 
Best Bet: Share these healthy dishes for a fun smorgasbord of flavor …
Salad Rolls
Stuffed with salad, shrimp and herbs like mint, Thai basil, and cilantro, this Thai appetizer is a healthier, lower-fat alternative to fried spring rolls.
Mix Vegetable Delight
Fresh Thai style mixed vegetables light brown sauce
Chicken Satay - Thai chicken BBQ, grilled and served with homemade peanut sauce and cucumber salad. (Take it easy on the peanut sacue)
Lots of Irving restaurants offer healthy modifications. Whatever you're hankering for today, show your neighborhood favorites some #TakeoutTuesday love by ordering takeout! And don't forget to visit our comprehensive list of dining options, complete with their current status of dine-in/curbside/delivery/patio.