There is never a more vibrant and colorful palate than that of fall sunsets and fall leaves. To me, it is the best season to get outdoors and enjoy cooler weather and seasonal tastes. Whether you take in an open air concert at the Texas Lottery Plaza, enjoy one of the family-friendly library events around Irving, experience a live stage show, or peruse the Farmers Market, this weekend offers up some great weather, great food and great events. Listed below are a few suggestions for your weekend itinerary, or you can visit our website at irvingtexas.com for additional ideas. It's time to get out and enjoy some fall, y'all.
LIVE MUSIC!
At The Ranch at Las Colinas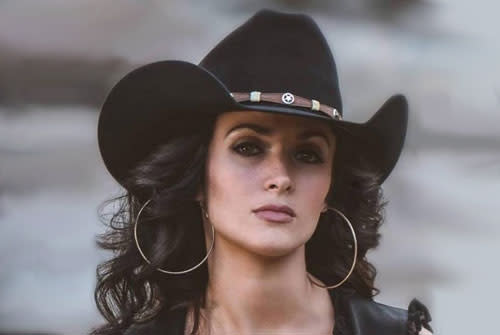 WHO: Genevieve Allen
WHERE: The Porch at The Ranch 
WHEN: Fri, Nov 2 @ 8 pm
COST: No cover
Like so many country stars, Genevieve taught herself to play a guitar with songs by some of her favorite singers - Garth, King George, Merle, to name a few. Eventually, reaching inside her memories and her heart, she began writing about the world of rodeos and wide open spaces, just some of the things the grew up with. Enjoy the fire out on The Porch while you have dinner and listen to Genevieve's western influence and gritty rock vibes  - it's the recipe for a wonderful fall evening.  LEARN MORE
---
WHO: Faron Lee Gilbert
WHERE: The Porch at The Ranch 
WHEN: Sat, Nov 3 @ 7 - 10 pm
COST: No cover
There's a reason why Faron is a permanent fixture at The Ranch on Saturdays, he's just that good.  Accommodating a variety of tastes and genres, Faron melds together a melody of sounds, putting a spin on all of your favorite songs for a show you won't forget.  The Ranch also provides live music throughout the week in case you want to bring your family for dinner or entertain a client. You can't go wrong with hospitality, food and music at The Ranch.  LEARN MORE
---
At Toyota Music Factory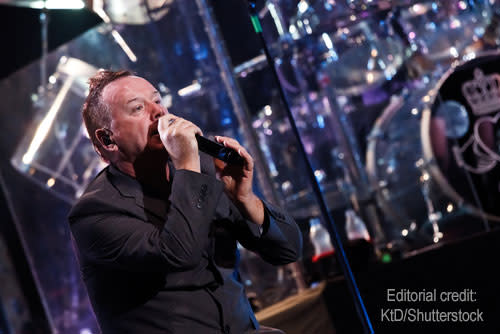 WHO:  100.3 JACK-FM Presents An Evening with Simple Minds
WHEN: Sat, Nov 3 @ 8 pm
Cost: $49 - $69+
One of the UK's most successful bands, Simple Minds has achieved six No. 1 albums. For almost 40 years, they've been many things to many people: sound-shapers, serial chart-toppers, soundtrack artists, and the list goes on.  Listen to some of the most beguiling, inventive, and adventurous music this weekend with Simple Minds at The Pavilion.  LEARN MORE
---

WHO:  Colin Boyd with Lauren Autry
WHEN: Sat, Nov 3 @ 7:30 - 10:30 pm
COST: No cover
A graduate of Plano High School, Colin keeps close to his roots in both life and his music.  Combining his methodical and rhythmic ballads, his guitar and singing talent with Lauren's angelic, yet soulful voice is like riding your horse through an open field on a cool Spring morning. In other words, go see them, they're good.  Nosh & Bottle is located just behind Bar Louie in the Toyota Music Factory. LEARN MORE
---
WHO:  Mitchell Ferguson
WHEN: Sat, Nov 3 @ 10 pm - midnight
COST: No cover
Texas Lottery Live is all about bringing you local talent performing music from all genres. Come for the surrounding fine dining within the Toyota Music Factory or come for the music, this open-air plaza is perfect for long, cool fall evenings.  Bring a lawn chair or blanket, but come hungry for dinner, music and an all around good evening. LEARN MORE
---
At Irving Arts Center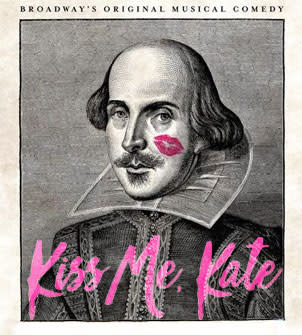 WHAT:  Kiss Me Kate, a musical
WHEN: Fri-Sat @ 7pm & Sun @ 2:30pm
COST: $24 - $31
This Cole Porter musical has it all - romance, comedy, a scintillating score, and a hilarious look behind the curtain of a full-scale musical. Once it becomes clear that the main characters, who happen to be divorced from each other, are still in love, the comedy ensues. Bringing you songs like "So In Love," "Wunderbar," "Tom, Dick or Harry," "Too Darn Hot," "Brush Up Your Shakespeare," and "I Hate Men." Kiss Me, Kate is the first musical ever to be awarded the Tony Award for Best Musical!  LEARN MORE
---
WHAT:  A Tribute to Veterans, Music from the Movies
WHEN: Sat, Nov 3 @ 7:30 pm
COST: $30 - $49
Enjoy a tribute to Veterans and a multimedia experience featuring the fantastic music of some of Hollywood's best known movie classics including Star Wars, The Magnificent Seven, Silverado, The Patriot, Star Trek, Close Encounters of the Third Kind and many more. Lights, camera….cokes and popcorn…  it's sure to be an evening to remember! LEARN MORE
______________________________________________________________________________________________________________________________________________________
FAMILY FUN!
Watch a Movie
WHAT:  Cinema 13: Solo, A Star Wars Story
WHEN: Sat, Nov 3 @ 4 - 5:30 pm
COST: Free
For adults and teens ages 13 and over. Come early to get the best seat for a screening of Solo: A Star Wars Story (2018)! During an adventure into the criminal underworld, Han Solo meets his future co-pilot Chewbacca and encounters Lando Calrissian years before joining the Rebellion. LEARN MORE
---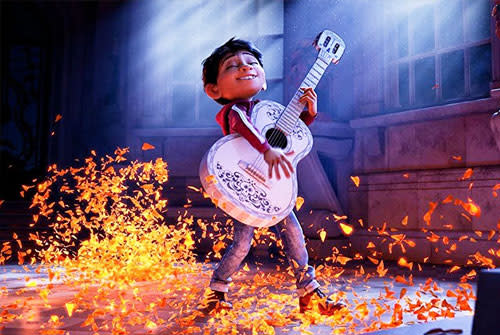 WHAT:   Day of the Dead Celebration presents Coco
WHERE: Irving Library - East
WHEN: Sat, Nov 3 @ 2:30 - 3:30 pm
COST: Free
For all ages.  Learn about the origins of the Day of the Dead. Create skull-themed crafts, enjoy pan de muerto, and watch the movie Coco (rated PG).  LEARN MORE
---
WHAT:   Family Movie Matinee presents Show Dogs
WHEN: Sat, Nov 3 @ 2 - 3:30 pm
COST: Free
For all ages. Come early to get the best seat for a screening of Show Dogs (2018)! Max, street-tough Rottweiler police dog goes undercover as a primped show dog in a prestigious Dog Show, along with his human partner, to find a kidnapped panda. LEARN MORE
---
More fun!
WHAT:   Escape Room Lock-In
WHERE: Mustang Park Recreation Center
WHEN: Sat, Nov 3 @ 6 - 11 pm
COST: $10 per child
For ages 10-15. Gather with friends and join forces for an awesome experience trying to escape before time runs out. Food and drinks will be provided. Participants ages 12 and older will receive a free IPAR ID card. Spaces are limited and you must register in advance by calling (972) 556-1334. LEARN MORE
---
WHAT:   Las Colinas Farmers Market
WHEN: Sat, Nov 3 @ 9 am - 1 pm
COST: Free Admission
Come & get your delicious fresh produce, local honey, fresh artisanal breads, pastured eggs & chicken, grass fed beef, jam & jelly, desserts, cold drinks, prepared foods such as Tamales, Tacos, Pupusas and more. There is also a variety of non-food vendors such as pet treats, body care, crafters, jewelry, & woodcrafters. LEARN MORE
---

WHAT:   Hump Pilot Exhibit during Heritage House Tours
WHEN: Sun, Nov 4 @ 3 - 5 pm
COST: Free
On display is an exhibit of memorabilia of The Hump pilot Robert L. Willis in honor of Veterans Day in November.  Mr. Willis flew over "The Hump" 105 times in one year and was awarded the Distinguished Flyer Medal. Complimentary copies of the book "From Rails to Wings" by Norma Stanton will be given to all visitors during the exhibit. LEARN MORE
---
Whether you're a long-term Irvingite, just moved here, or are visiting for the weekend, there is a wide array of activities for everyone.  So get out, have fun, and tag us @VisitIrvingTx or #VisitIrving.  Be sure to visit our website for additional area events.