Don't let the cold keep you from venturing out and exploring the exciting things happening in and around Irving, TX this winter. We've pulled together some of our favorite things to do in Irving in winter.
January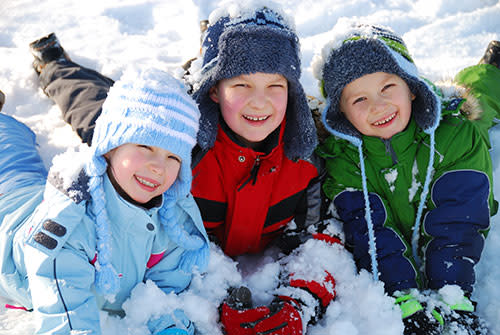 Frost Fest
Hosted by the City of Irving, Frost Fest is an annual winter festival that lets families and kids really enjoy a winter wonderland. With fresh snow every 30 minutes, you can hurtle down a snowy hill on an innertube, start a snowball fight or build a snowman in a snowy play area, take turns around a skating rink, be amazed as ice sculptors demo their work, and take a snowy train ride around the park. This event is perfect for anyone looking for some winter fun. Frost Fest takes place at Cimarron Park on January 26, 2019 from 10 a.m. to 1 p.m. Admission and parking are free, and food will be available for purchase.
---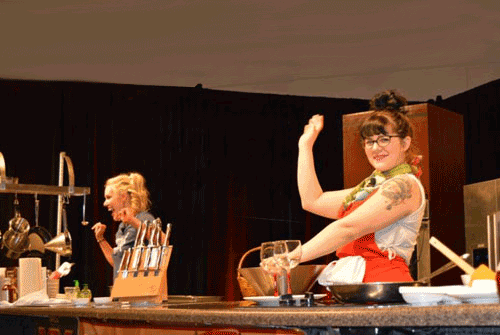 ZestFest
For those who like things spicy—and we mean spicy—ZestFest is a dream come true. ZestFest brings together purveyors of the spiciest food products on the market, from small brands to industry leaders, to share their goods with foodies from Texas and beyond. This three-day event also includes live music and eating competitions like the Wingstop Atomic Wing Eating Contest and the Pucker Butt Jalepeno Contest.
At ZestFest, renowned chefs from across Texas come to Irving to showcase their spiciest recipes. Don't miss Saturday night's pig roast hosted by Chef Eddie Deen for some savory—and spicy—Texas BBQ. ZestFest runs January 25-27 at the Irving Convention Center at Las Colinas.
---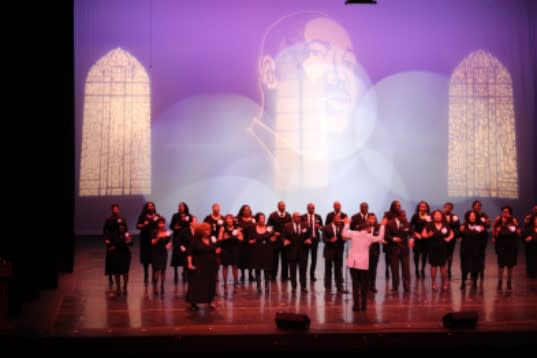 Martin Luther King, Jr. Observance 
Every January, the City of Irving holds a special event honoring the memory of civil rights leader Dr. Martin Luther King, Jr. The Martin Luther King, Jr. Observance showcases the music, dance, and theatre performances of groups from around the Irving area in order to celebrate and recognize the life and achievements of this beloved American hero. 
This year, the City of Irving is also hosting an essay contest promoting the theme "United Together." Students from grades three to 12 are invited to submit essays which will then be evaluated by age group. The deadline for entry is January 4, 2019.
The 2019 observance will take place at 6 p.m. on January 20, 2019 at the Irving Arts Center.
February

North Texas Comic Book Show 
The North Texas Comic Book Show features award-winning comic artists, comic dealers, cosplay contests for kids, and more. This family-friendly event is the perfect way for comic fans to gather, share their love of all things comics, and hear from their comic artist and writer heroes. This year will feature comic artists Mike Zeck, Bob McLeod, and J.M. Dematteis from "Kraven's Last Hunt Reunion;" Joe Staton from "Green Lantern;" Larry Hama from "GI Joe;" Tony Isabella from "Black Lightning;" and many, many more.
The 2019 North Texas Comic Book Show will be held February 2 and 3 at the Irving Convention Center at Las Colinas.
---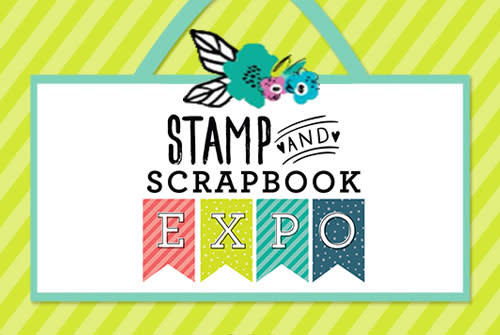 Stamp & Scrapbook Expo
For all things arts, crafts, and scrapbooking, don't miss the annual Stamp & Scrapbook Expo. This all-encompassing event features exciting crops, prizes, cool new tools, and make-and-take projects for every level of scrapbooker, from beginner to pro. Come ready to learn a new technique, play around on a project, make new friends, and get your hands on the very latest products.
The 2019 Stamp & Scrapbook Expo takes place February 22-23 at the Irving Convention Center at Las Colinas.
March
Texas Steel Guitar Association Jamboree
Steel guitar enthusiasts love the Texas Steel Guitar Association Jamboree. This annual festival offers concerts, including midnight jam sessions, demonstrations, seminars, and product displays featuring a wide range of steel guitars. Attendees can expect to see performances from morning to night from some of Texas' best steel guitar players. The 35th annual Jamboree takes place from March 7-10 at the Sheraton DFW Airport Hotel.
---
Aselia Con
Fans of "Tales" video games descend on Irving for the sixth annual Aselia Con, a gathering designed to celebrate all things "Tales." Because of the specific focus of this convention, the event feels intimate and friendly. The 2019 Aselia Con will feature special guests like voice actor Brian Beacock, international cosplayers Trickssi and Bleachcake Cosplay, an artist alley, panels, lots of gaming, and more. This year's event takes place March 15-17 at the Doubletree by Hilton DFW Airport North.