Summer is here and Irving is ready. Although the Summer of 2020 will be remembered in many different ways, you can still remember it as being FUN!  As the city is opening back up, there is a mixture of physical and virtual activities planned. Here are the top 5 activities in Irving for Summer 2020. 
1. ART ADVENTURES VIRTUAL SUMMER CAMPS
The Irving Arts Center has been hosting quality summer camps for more than 25 years. This year, the camps will be provided via Zoom, allowing amazing opportunities for kids to develop as a whole while practicing safe social distancing. Multiple camps are offered for the various ages like the Little Explorers Mini Camp (ages 4 & 5), Multi–Arts Camp (ages 6-12), and Teen Scene Camp (ages 13-16). The camps are scheduled for July, but registration is open now. Check the website for prices and times.
2.  IRVING RECREATION CENTERS SUMMER CAMPS

Irving has reopened its recreation center facilities just in time for Summer Camp with weekly sessions ranging from 20 - 30 campers. Children who were in Kindergarten through the 5th grade for the 2019-2020 school year can enjoy a summer full of activities at the Cimarron or Senter Park Recreation Center including arts, crafts, and gym activities. Camp hours are from 7 am to 6 pm. Registration online begins on June 2. Hint: You'll want to sign up quickly, spaces fill up fast.
3.  SUMMER READING CHALLENGE 2020
The annual Irving Public Library's Summer Reading Challenge has become a favorite family tradition. Babies, children, teens, and adults can spark their creativity, explore library services, and enjoy lots of books between June 1 and July 31 with the 2020 annual Summer Reading Challenge: Imagine Your Story.
Now, more than ever it's important to explore the online service ReadSquared to register, track your progress, and engage in novel activities, such as book reviews, recommended reads, and online games. Those who register online can also skip the paper process required to redeem your prize pack. Oh yes, there will be prizes.
4.  FAMILY GLAMPING AT TEXICAN COURT
The Texican Court is offering Summer Glamping Packages. Come and escape from your everyday life to spend your evening under the stars (even if the stars move around in a flight pattern). For the adults, you get two Texas beer vouchers at Two Mules Cantina and one appetizer at Two Mules Cantina. For the kids, you get a S'mores package upon arrival filled with all you need for roasting, plus two vouchers for a hot flapjack breakfast. 
5. IRVING PARKS SCAVENGER HUNT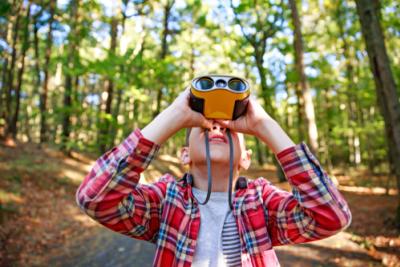 The outdoors is calling and wants you to come outside and play! With the City of Irving's Outdoor Scavenger Hunt, you can visit some of Irving's parks that are true gems. This is a family-friendly activity for all ages that test your outdoor skills and your sleuthing abilities. Do you have what it takes to find all of the clues? All you need is a mobile device with a camera and QR reader app. The games are from May 27 through June 14. Let the games begin!