"You'd think that people would have had enough of silly love songs." - Wings. But look around and see it isn't so.  

From silly love songs to country and jazz, Filet Oscar to heart-shaped pizza pies, champagne toasts and sweet nothings to beers & cheers, Irving will have everyone feeling the love this Valentine's weekend. And it doesn't matter whether you're single, coupled up, somewhere in between, or just looking for self-pampering or fun with your gal pals. You can paint the perfect weekend with Irving as your canvas. From a table for two next to the roaring fire, a serene water journey to the most lustful craft cocktails, you're sure to embrace at least one fun idea, romantic notion or love-ly activity to express your sentimentality to whomever, however you choose. Use this guide as needed for Valentine's Day and beyond. 

 

Let's begin with the wine-and-dine dating model, because it is traditional and everlasting. Should your Valentine's Day require food, drink, and a special someone, we've got some swoon-worthy date night dinners for your consideration. And in case it's not abundantly obvious, you're going to want to make reservations...NOW!

Cover photo: @menaryweddings

 
We're Loving LAW 
LAW at The Four Seasons Resort 
4150 N MacArthur Blvd | 972.717.0700
Wine and dine your Valentine at the Four Seasons signature restaurant LAW.  "The Food We Love" a la carte dinner menu features Executive Chef Christof Syré's favorite dishes and is available all weekend ( live music Sunday night only from 6:00-9:00 p.m.)
We HEART Chef Syré and highly recommend this dinner option that is enhanced by a stellar wine list, a well-trained staff and tables set apart from each other in a beautiful dining room with floor to ceiling windows. This is the ideal place to take a date you want to impress.  Psst: Ladies, get out of your sweats and step out in style for this night out!
These Restaurateurs & Chefs Are Loving Us With Heart-y Valentines Specials
Blaze Brazilian Steakhouse
310 W Las Colinas Blvd | 469.208.7977
Eat your heart out at Blaze Brazilian Steakhouse with a modern and fun Churrasco experience with Gauchos catering to your every request. 
Hugo's Invitados
Water Street | |214.496.0590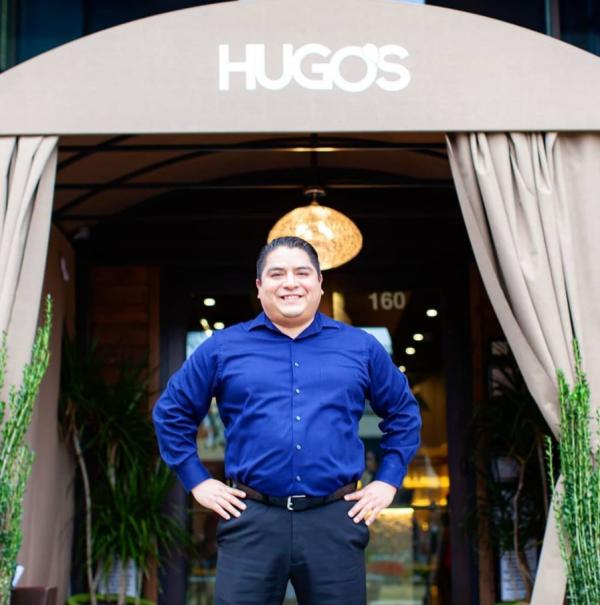 Our hearts go out to Hugo, his family and team today and every day as he continues to fight Covid-19. Hugo has a larger-than-life personality which he has brought into his fun, fabulous and festive resto located in Water Street. Show your support and do yourself a solid with a visit to this favorite Irving eatery. The amazing Valentine's Day menu at Hugo's Invitados has multiple options in each of the four courses certain to please any palate. Seating is going quickly for the one-night-only menu, but there's a lot to love on the regular dinner menu should you choose to celebrate on Friday or Saturday.
La Cima Club
The Tower at Williams Square | 5215 North O'Connor Boulevard |972.869.2266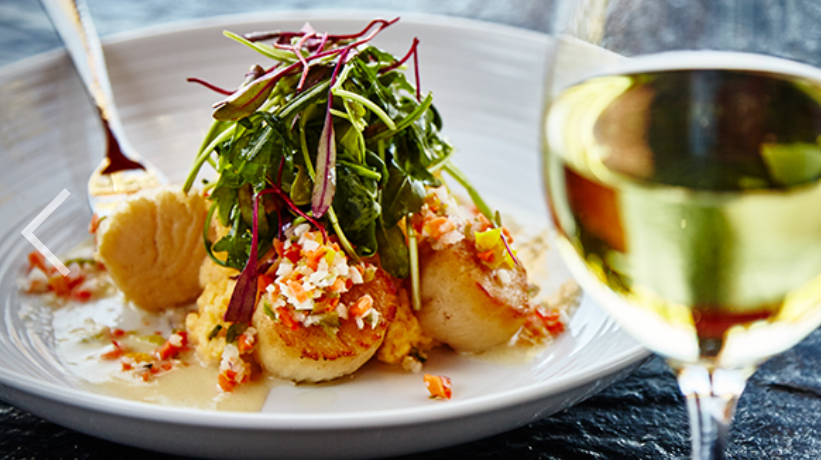 Have a Five-course Foodie Affair at La Cima Club. This 26th floor venue is a panoramic showstopper with Cathedral ceilings and sweeping vistas of Lake Carolyn and the Dallas/Fort Worth skylines. The decadent Valentine dinner menu is offered Thursday through Saturday evenings from 5 to 8 p.m. You can also order your meal to go, spectacular view not included. 
Nosh & Bottle
370 W. Las Colinas Blvd | 469.44..0808
Love the wine you're with at Nosh & Bottle's Wine Pairing Dinner hosted by the hospitable duo Nancy and Jim. We adore this lovely couple who welcome us into their neighborhood living room to wine, cheese and dine any day of the week. Chill live music adds to the ambiance of this comfortable laidback space on a weekly basis. Check Instagram for music and menu updates.
Venetian Terrace
215 Mandalay Canal | 972.637.9100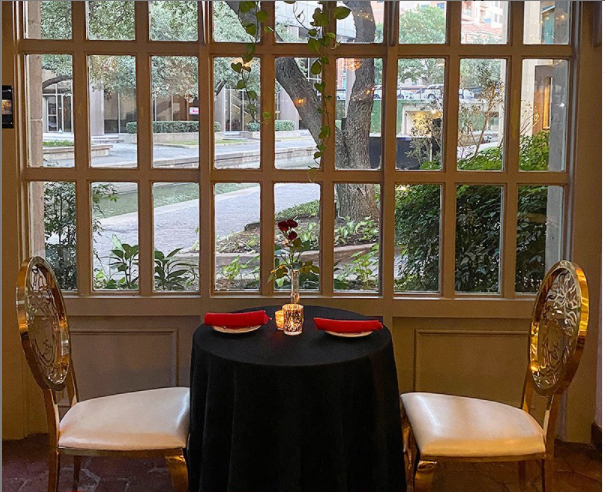 The world is your lobster at the Venetian Terrace which sets the stage for food-lovers (and lovers in general) this Valentine's Day. Check out this beautiful tail atop a juicy filet offered on the decadent three-course menu. Enter to win this feast for two, but in the meantime make a reservation to secure your seat so you're a winner either way!
Via Real
Las Colinas Plaza | 4020 N MacArthur Blvd | 972-650-9001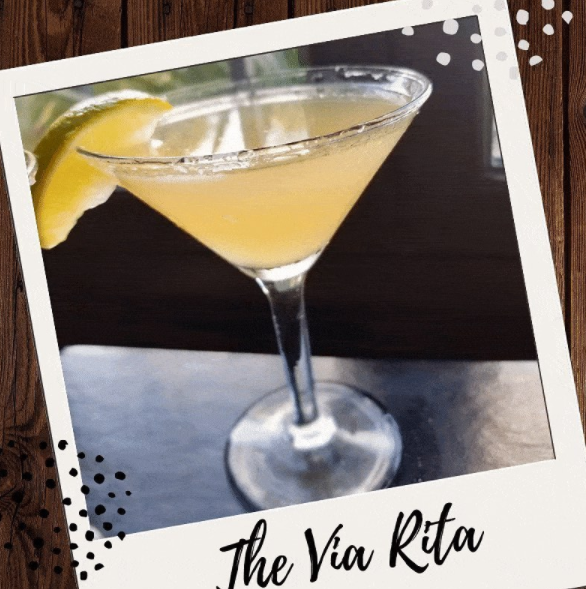 Treat your beloved or your bestie to Via Real if you want something outside of the usual steakhouse date night vibes. This Irving hot spot is known for having some of the best and most authentic Santa Fe style dining in DFW and for the local charm and warm hospitality of owner Fran Mathers who has put her heart and soul into this Irving institution since 1985. Raise a glass (preferably Fran's favorite Via Rita) to each other, to Fran, and to the Chef while you're enjoying Chef's Valentine weekend specials that include a Crab-Blue Cheese Crusted Beef Tenderloin with a Lobster Tail and Blackened Scallops. Make it a lunch date if you prefer a Sunday Brunch of Prime Rib and Honey Ham along with bottomless mimosas. Reserve your Valentine's Weekend dinner or brunch at 972-650-9001.
*You might also want to check out the previous blog Six Sexy Spots for Date Night for more info and inspiration.*
At Home Action: Take-Out for Two with a Side of Love
The Ranch at Las Colinas 
857 West John Carpenter Fwy  |  972.506.7262
Spoil your special someone with a take home steak dinner for two from The Ranch at Las Colinas
Whiskey Cake
3225 Regent Blvd | 469.941.2253
Score points and a slice of Whiskey Cake with your Love Me Tenderloin meal kit available all love weekend long! 
*No matter where you decide to order from, be sure to check for deadlines so as not to mess up your plans!*
Take Your Love Story on Vacation 
The romance doesn't have to end after the Hallmark cards are exchanged and the dinner date ends. Upgrade date night to a date-cation. Whether you're looking for a last-minute way to pamper your valentine or planning ahead, Irving provides the backdrop for romantic time together.  With a beautiful lake and Venetian-like waterways throughout the master-planned community of Las Colinas, Irving is charming, lively, and chock full of fun things to do. And the accommodations, ooh-la-la! There are so many wonderful spots to settle into and each has a different vibe and unique romantic advantage you won't be surprised when your date-cation evolves into a love-cation. Ready?  Let's start with the fabulous Four Seasons Resort at Las Colinas.
 
Four Seasons Resort at Las Colinas
4150 N MacArthur Blvd | 972.717.0700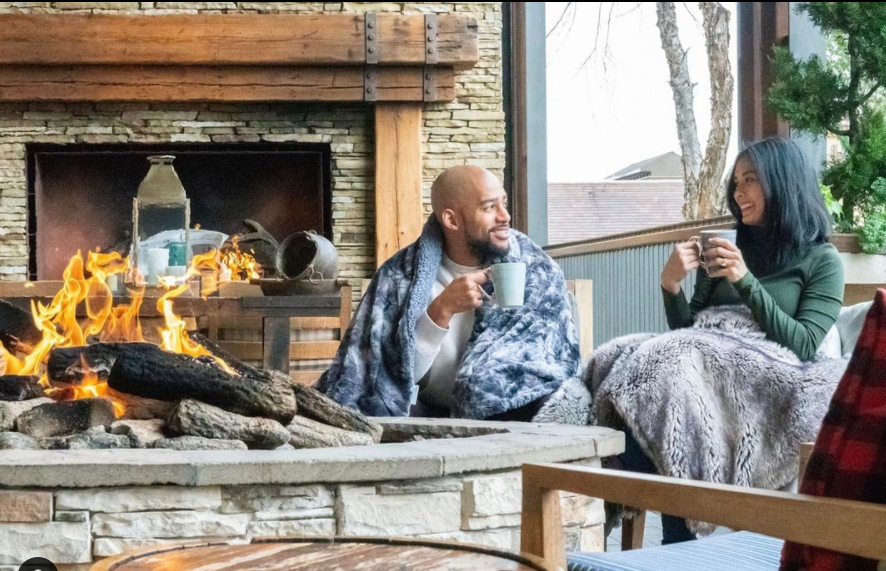 Photo: @mitch_madrigal  

The Four Seasons Resort has beautifully appointed guest rooms, suites and villas with private balconies or patios and stunning views of the property. You can wine and dine your Valentine at LAW or from the comfort of your private Villa patio ( or both), stroll the grounds, and enjoy fireside chats and live music. 
To romance it up further, be sure to book the Couples Escape at the Well and Being Spa.
Omni Las Colinas
221 Las Colinas Blvd. | 972.556.0800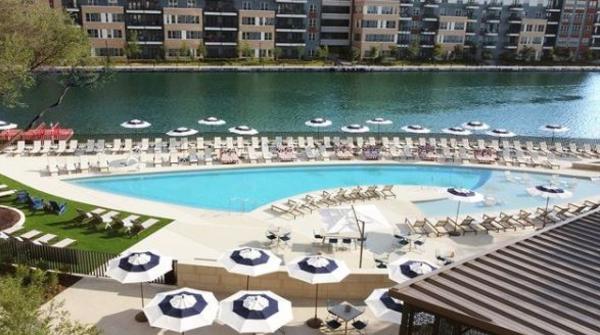 The right hotel will set the scene for romance. Whether you're looking for tranquility and relaxation, love and luxury, festive fun or outdoor adventure, you'll find it at the Omni Las Colinas.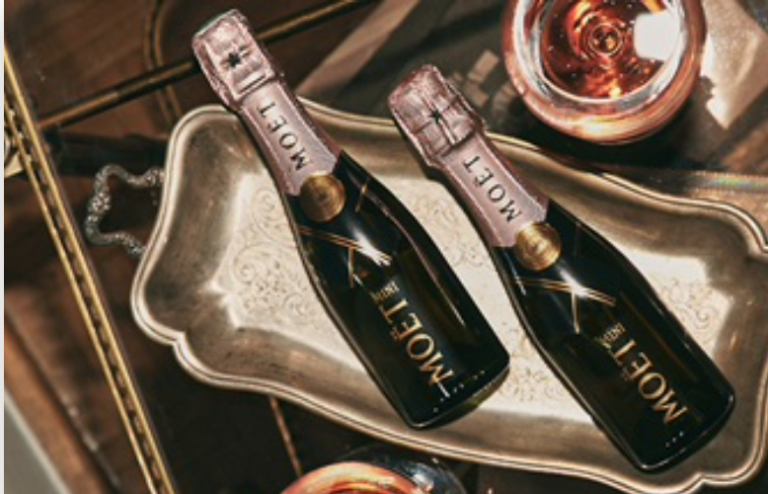 Bring your A-Game in the love department when you book the Romance Offer. The Love & Luxury package allows couples to enjoy two mini bottles of Moet & Chandon Rosé Champagne with chocolate-covered strawberries delivered to the room upon arrival; romantic turndown service with robes, music, and lighting; late check-out; and personal assistance by the concierge for other special romantic arrangements or reservations. 
NYLO Las Colinas Hotel
1001 W Royal Ln | 972.373.8900
One-of-a-kind romantic getaways can't be had just anywhere. For a swanky place to call home for a few days during the month of LOVE, NYLO is offering a Celebration Package with rates starting at $116-$141 per couple, which include sparkling wine, s'mores kits and a 2 p.m. checkout. Bonus: You can bring your fur-ever love too! Yay!
Texican Court 
501 W. Las Colinas Blvd. | 469.577.4599
Since everything is bigger in Texas, you know you and your sweetie will have a lot of options in Irving to choose from when you're craving a romantic weekend getaway. Head to Texican Court, a Western-inspired oasis for a one-of-a-kind relaxed luxury destination escape. "Will you be my Valentine" package includes a bottle of sparkling wine and a Valentine's Day S'mores package for two in the room upon arrival. Combined with the outdoor courtyards, fire pits, live music each Friday and Saturday, and retro-relaxed luxury-inspired accommodations, you'll have one memorable Valentine's Day. And if all goes well on your retro Love-cation, you can plan your wedding there next! wink, wink. 
View this post on Instagram

 
P.S.  Every one of these stunning hotels and the Venetian Terrace could give you the wedding of your dreams!  But that's a whole different blog.