Happy Easter weekend, friends! Most of us will be celebrating a quiet Easter at home this year with only those that we live with, but with a bit of creativity, we can make it a good Friday and egg-citing weekend!
A few Irving favorites are still offering Easter meals-to-go, but you need to act fast to order their egg-xtra special Easter menus. 
HOP ON IT FOR TAKE-OUT FROM THESE IRVING EASTER EATERIES
2922 N. Belt Line Road | 972.570.1137
This Tex-mex Irving staple is serving an egg-ceptional traditional fajita chilaquiles complete with rice and beans, plus other Mod Mex favorites from the Tex Mex-To-Go  Menu. Buen Apetito! 
Order and pick up: April 11 and 12 from 11 to 3pm
Las Colinas Blvd at The Toyota Music Factory | 469-448-0808
Toyota Music Factory's Nosh & Bottle is a bucking tradition with a Burgers and Brats package for four served with home fries and house chips. ($50) But if you're old school, no worries, you can still order a Spiral Ham with stuffing, mac n' cheese, asparagus, rolls, and a non-traditional spin on a traditional Easter side - six guac deviled eggs and six loaded baked potato deviled eggs. ($80) Prefer a fancy feast? Order the 10 oz Ribeye's for 4 served with corn on the cob, roasted herb potatoes, dinner rolls, baked potato deviled eggs and comfort salad.
 Order by date: April 10 at 8 pm
Pick up: Curbside
Delivery: Las Colinas and Irving
4020 N. MacArthur Blvd. #100 | 972-650-9001
Favorite restaurateur Fran Mathers won't let you down during this upcoming holiday weekend. Her team at Via Real is busy planning an Easter Feast To-Go Bundle packed for two ($90)! It features a gourmet Surf and Turf with Salmon and Ribeye along with delicious appetizers, sides and chocolate cake!  Drink kits include Micheladas and Mimosas ($20 each).
Order by Date: April 10
Pick Up: April 11 between 5 and 9pm
No Delivery
3165 Regent Blvd | 469-779-2500
Walk-On's is going big with a GOOD FRIDAY CATFISH SPECIAL 6 PC Combo for $8 all day. Plus, this weekend, they're offering take and bake non-traditional Easter dinners, and if you order a kid's meal, you'll get a Walk-On's Easter egg with a surprise inside! 🐣 A few lucky customers could win a Drew Brees signed mini football, jersey or Walk-On's for a year! https://bit.ly/2IRIta4
Order and Pick Up: Today and Tomorrow; closed Sunday 
Delivery: Call for details
7707 N. MacArthur Blvd. | 469-941-2253
This well-known brunch spot will stick to its #QuarantineSurvivalKit format that Whiskey Cake fans have been gobbling up at home! For $45, the Easter Brunch kit includes one pound of prepared Syracuse sausage, pancake mix, blueberry compote, goat cheese, Brazos Valley Cheese, Sourdough, plus the essential milk, butter and eggs.  The Easter Dinner Kit also includes the essentials, prepared items – a dozen deviled eggs, a five-pound Duroc ham, mac-n-cheese, dinner rolls and whiskey cake slices. That leaves only asparagus and sweet potatoes for the home chef to prepare whilst enjoying a Bloody Mary or Mimosa (kits $15 - $36)!
Order by date: Starts at 10 am April 6 through April 10. 
Pick up: Friday, April 10, 10 am to 6 pm
No Delivery
GET FIRED UP
Prefer to prepare your own family meal? Celebrate the day Eduardo's way!
Each country has its own way of celebrating this glorious holiday, with its own set of customs and traditions. For Irving Convention Center's Chef Eduardo's Easter family dinner, he dishes up traditional cuisine from Mexico.
Eduardo's Family Recipe for Carne Asado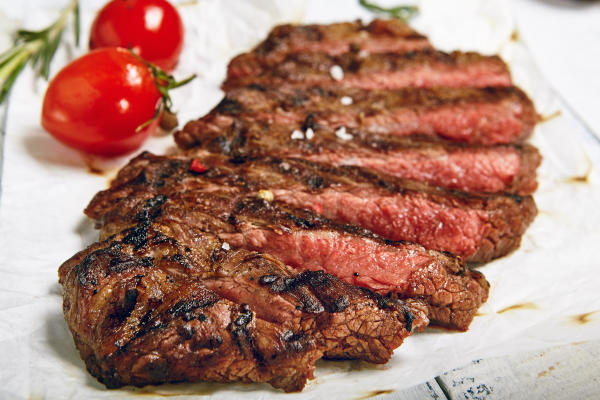 Ingredients:
3-pound skirt steak
½ canola oil
6oz beer (your choice for the margination and the rest for you or helper)
2ea chopped garlic
Juice of 2 fresh limes
2 tablespoon chopped cilantro
1ea jalapeno seeded and finely chopped
½ teaspoon light brown sugar
¼ teaspoon ground cumin
Salt and black pepper
Combine, oil, beer, garlic, lime juice, cilantro, jalapeno, sugar. Stir well and add the Skirt Steak, cover and refrigerate for 4 hours or overnight. When ready preheat grill. Remove steak from the marinade and remove excess marinade as garlic and pepper may burn and smoke. Sprinkle both sides with salt and pepper. Grill the steak for a few minutes per side depending on thickness, until it is cooked to your preference. Transfer the steak to a cutting board and let rest for 5 minutes. Slice against the grain on diagonal and serve.
You can make tacos, tortas, fajitas or burritos and add your guacamole taquero salsa!
Guacamole Taquero Salsa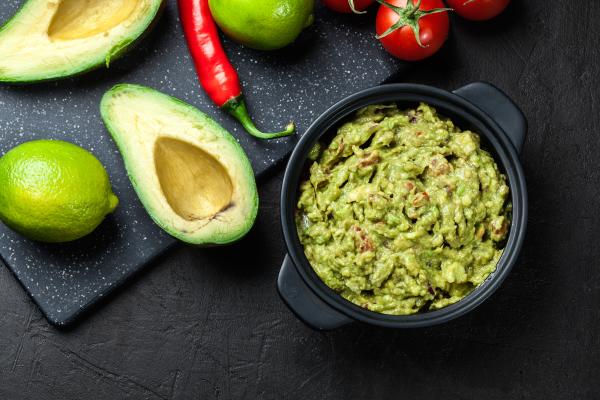 Ingredients:
8ea fresh tomatillos husked and rinsed
½ cup chopped cilantro
1 tablespoon fresh lime juice
2ea garlic cloves chopped
2ea serrano peppers stemmed and chopped
2ea ripe medium avocados pitted and peeled
1 tablespoon white onion chopped
1 tablespoon Canola Oil
Salt to taste
Heat oil in 8" skillet over medium heat. Add the oil and tomatillos, turning constantly to avoid charring.
Add all ingredients in a blender and puree all until smooth.
Bueno!
FOOD FOR THOUGHT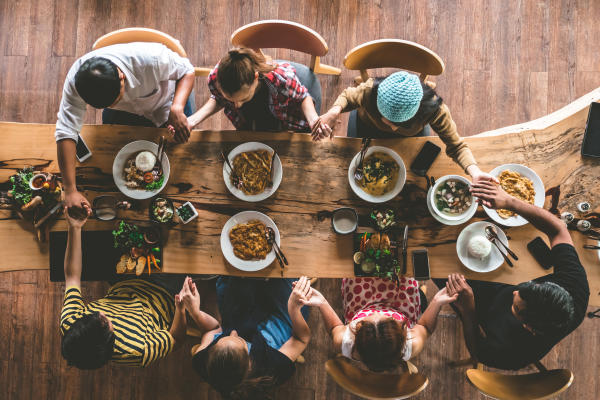 In case you missed last week's tips for how to keep your Easter traditions this year:
1. Hop-Hop Hooray for Irving's Virtual Citywide Easter Egg Hunt
The City of Irving's Parks and Recreation Department is bringing Easter to everyone! Egg hunters just need their parents' permission and a computer, tablet or smartphone for this fun virtual egg hunt!
2. Let the Music Play
This Sunday, Andrea Bocelli will bring an Easter concert directly to your home from Duomo Cathedral in Mila at noon central time. Here's how to watch the concert live: https://bit.ly/3aXX93S
3. Dress the Part
Holidays are the perfect time to get out of our PJs and yoga pants – even when you're staying at home. And families with littles may have already picked out their fancy outfits, so make sure it's a good hare day!
4. Give Everyone a Seat at the Table
No matter how far away your loved ones are during the pandemic, consider sending them a delicious holiday spread and having them join you at the start of your family meal with a virtual prayer or a few words of gratitude. 
We'd love to see how you celebrate this year. Share the love on social with #IrvingRocksTogether!