Let's hatch a plan for the upcoming holiday weekend!
He has risen! And restaurants are being reborn this holiday too.  Easter is a traditional time for family feasting and celebrating, and eateries all around Irving are pulling out all the stops to bring you the holiday meal that you may have missed last year. So treat yourself and your special somebunnies to an amazing Easter meal and support a local restaurant while you're at it. Whether you feel comfortable sitting down for a decadent brunch or dinner or would still prefer takeout meals, here's how to feast for Easter in Irving. Hop to it — reservations and pre-orders are a must, and soon.
Blaze Brazilian Steakhouse 
310 W. Las Colinas Blvd. | 469.208.7977  
Blaze may not be preparing your traditional Easter ham, but they'll be serving a feast fit for Easter for sure. Hop on the phone for reservations asap! 
Boston Market
2705 N. Beltline Rd | 972-594-6014 5487 N. Macarthur Blvd | 972.756-0772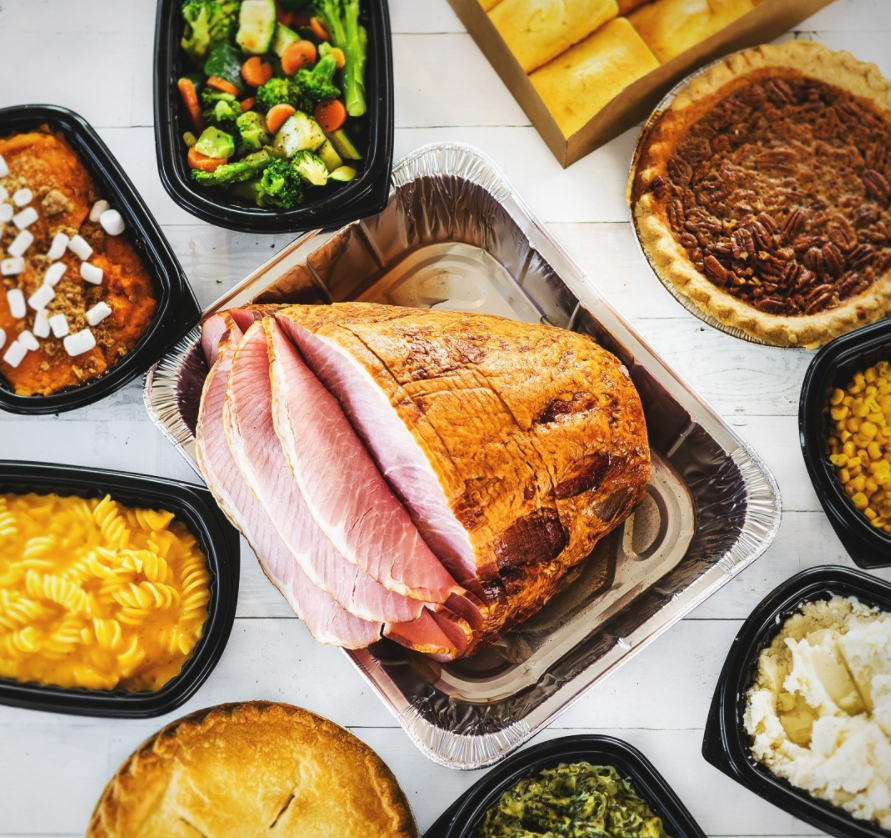 This Easter, pick up a traditional, delicious plated meal at Boston Market. You can also pick up a Family Meal or whole pies and hot side dishes. There are too many eggs in one basket to list all the options!  See the Boston Market Easter Basket to begin the hunt. 
Cheddar's Scratch Kitchen
700 W. 635 | 972.409.0300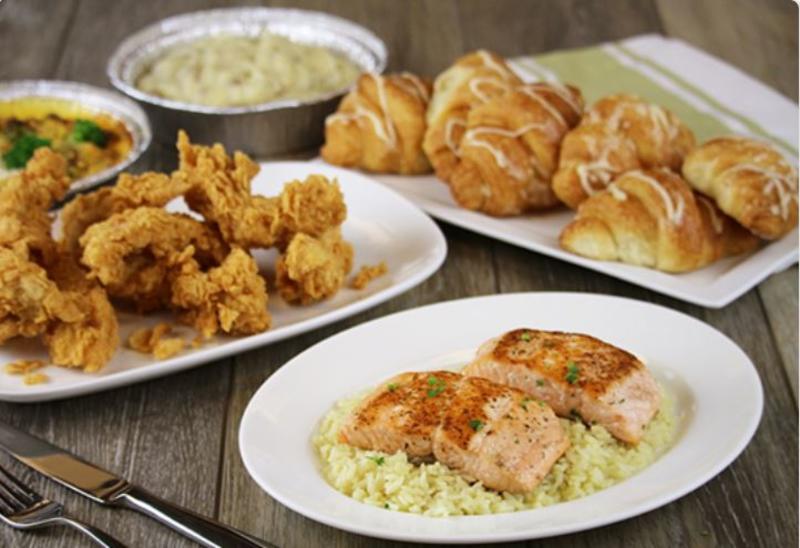 At Cheddar's Scratch Kitchen family bundles start at $24.99 and feature family-size portions of entrees like grilled salmon, chicken tenders and house-smoked baby back ribs; side dishes; and honey butter croissants. Bottled beer, wine, the Cheddar's Painkiller cocktail and the Texas margarita are also available to go. Open for dine-in.
Cowboy Chicken
3351 Regent Blvd. | 214.496.0724  
This chicken-lovers fave spot switches gears for Easter by offering the Easter Ham Holiday Package, which feeds up to 10 people and includes an 8- to 10-pound spiral-sliced ham, twice-baked potatoes, garden salad, an additional side and peach cobbler. $125 for the package; $65 for ham only. Order 48 hours in advance; orders are first come, first served. Cowboy Chicken is open for dine-in too.
LAW
Four Seasons Resort at Las Colinas | 4150 N. MacArthur Blvd. | 972-717-2420
We say hip, hop, the hippie, the hippie, to the hippity hop because the Easter bunny will join you at the Four Seasons Resort restaurant brunch, 10 am–3 pm. LAW is offering a four-course feast available for takeout and dine-in that includes spring salad; a seafood platter with Alaskan king crab, poached shrimp and a sushi sampler; churro pancakes drizzled with dulce de leche creme sauce and chocolate crumbles; a choice of honey-glazed ham, rack of lamb or honey chipotle salmon; and coconut mango torte or mixed berry shortcake. Now that's a celebration! Reservations required. $95 per person or $45 for 12 and under. Also available a la carte.
Mexican Sugar
3215 Regent Blvd | 972.943.0984  
Mexican Sugar features an Easter brunch with a fresh, Latin-inspired twist including Cajeta French toast, vanilla cinnamon pancakes, and chicken chilaquiles. Reserve on OpenTable or call. 
The Ranch at Las Colinas 
857 W. John Carpenter Freeway | 
972-506-7262
The Ranch is serving up a to-go kit for four people that features a choice of roasted tenderloin ($200), smoked turkey breast ($125) or glazed Texas maple ham ($125). Kits include garlic mashed potatoes, jalapeño sausage gravy, candied sweet potatoes with Texas pecans, four cornbread muffins, salad with honey herb vinaigrette, bread pudding and a bottle of prosecco. Customers can add sides, meats and pies for $40-$100. Order by March 30 for pickup April 2-3 from 1 to 5 p.m. by calling or emailing the restaurant. Open for dine-in as well.
Via Real Gourmet Mexican
4020 N. MacArthur Blvd. #100 | 972-650-9001
Favorite restaurateur Fran Mathers won't let you down during this upcoming holiday weekend. Make reservations now at Via Real Gourmet Mexican to enjoy a scrumptious brunch buffet with fabulous dishes like short rib eggs benedict, blueberry french toast, omelet and waffle stations, peel and eat shrimp, smoked salmon, lobster toast, prime rib and brisket carving station, lobster bisque, pepita pesto shrimp, chorizo-poblano stuffed chicken breast, black cod, oven-roasted pork tenderloin with tons of sides, salads and desserts!   And...it wouldn't be brunch at Via without bottomless mimosas. Whew!
Whiskey Cake
7707 N. MacArthur Blvd. | 469-941-2253
Whiskey Cake brings you the Hare Necessities meal kit that features a choice of Duroc ham ($85) or prime rib ($125), sage-spiced roasted potatoes, creamed Brussels sprouts with bacon, Farm Salad and dinner rolls and honey. Add a half Whiskey Cake for $29 or a whole cake for $57. Pickup April 1-4. Open for dine-in.