As we're going deep into spring, when rainy days, flowers, and allergies seem to be taking place almost simultaneously, the idea of doing a Spring Cleaning came to my mind. Not just my house or my closet, but my body too! So when I saw that the new health-conscious restaurant at the Toyota Music Factory complex called Freshii is offering a 1 (Quickie), 3 (Determined), and 5-day (Focused) juice cleanse package, I decided to try it!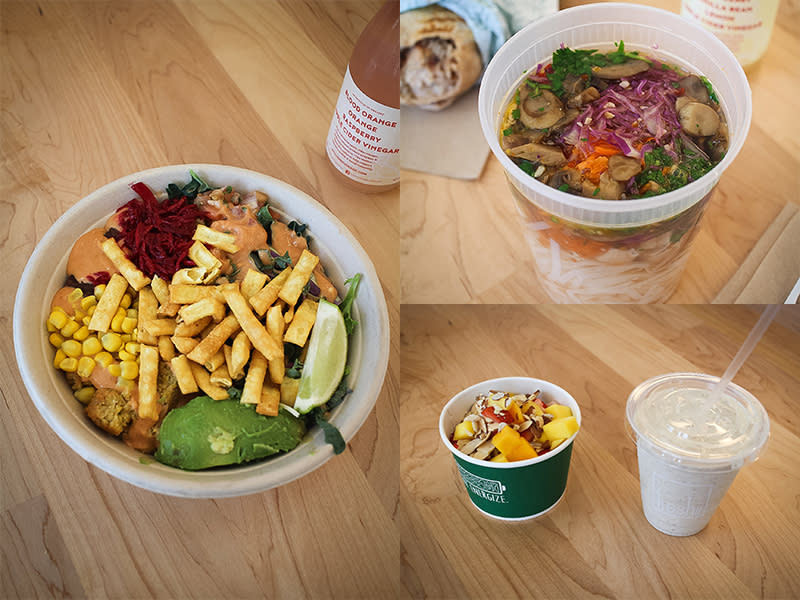 Freshii is a fast-casual restaurant offering a variety of fresh salads, burritos, wraps, soups, juices & smoothies, and even yogurts! Must try: Oaxaca Bowl (brown rice & kale, avocado, salsa fresca, crispy wontons, spicy yogurt sauce), Spicy Lemongrass Soup (spicy lemongrass broth, rice noodles, cabbage, mushrooms, cilantro), and Green Energy Juice (kale, spinach, romaine, green apple, cucumber, lemon).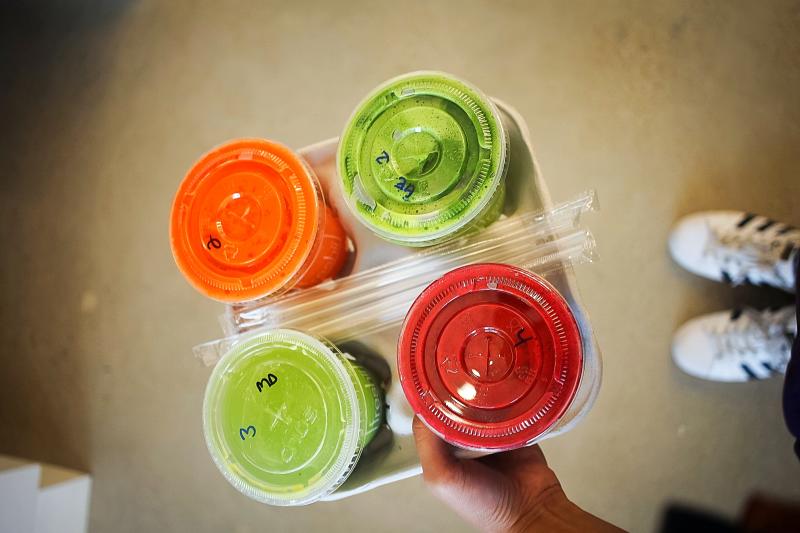 The Prep
If you've had any previous (or current) medical condition, it's always wise to check with your doctor before you start. Even if you're only doing the 24-hour cleanse, you might still feel nauseous and fatigue, so it's best confirm that your body can handle a juice cleanse. Prepare: plenty of water, lemons to infuse in the water for the morning of the juice cleanse, and green apples, in case you really need something to eat in between. Lightly cooked veggies work too! Remember, the goal here is to detox, obtain as much nutrients as possible, and feel good!
The Menu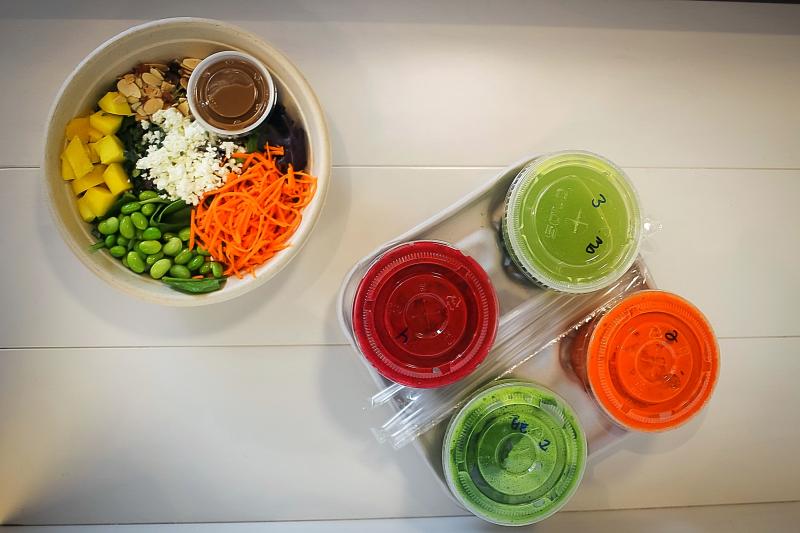 Over the duration of your juice cleanse you will be drinking the Green Energy Juice (kale, spinach, romaine, green apple, cucumber, lemon), Reviive (carrot, turmeric, pineapple, ginger, lemon), Mighty Detox Juice (pineapple, green apple, celery, cucumber, ginger), and Red Power Juice (beet, lemon, ginger, carrot). You'll also get a salad bowl called the Metaboost Salad (spinach, kale & field greens, goat cheese, mango, almonds, carrots, edamame, balsamic vinaigrette) for dinner.
The Hard Part
I did the 3-day juice cleanse and to be honest, the hunger wasn't the hardest part. Sure, you'd get very hungry especially in the afternoon, but drinking the juices every 2.5 to 3 hours plus plenty of water helped reduce that! The hardest part for me was drinking and eating the same things over and over again. It is recommended to stick to the pattern that Freshii has designed though, so don't just switch up the order of the juices you drink. Instead, eat different kinds of fruits in between or veggies to at least keep it interesting for your palate. If you're doing only the 1-day cleanse, hang in there! It'll be over before you know it.
The Easy Part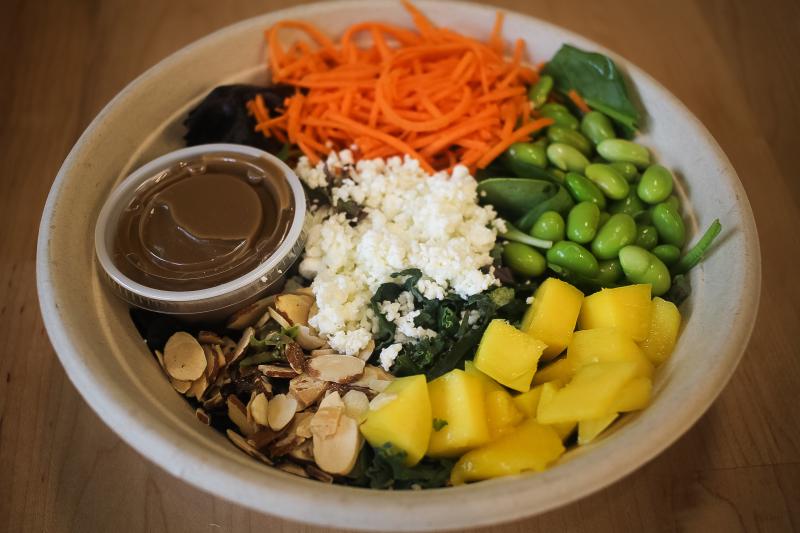 The salad bowl made this juice cleanse so much more bearable and enjoyable! I looked forward to eating it everyday. I loved the crunchy almonds, creamy goat cheese, and sweet mangoes. With this salad and the Red Power Juice for dinner, you won't be going to bed with a growling tummy.
The Result
It definitely smoothened up my digestive system, and surprisingly, my energy level was not decreasing as much as I thought it would. The first day was the toughest! The second day, I started to get the hang of it and I felt refreshed! I recommend doing this on weekdays though, because on the weekend, you'd want to eat out!
Click here to see the juice cleanse packages (starting at $30) and get your spring cleaning on!