This week I had the extreme pleasure of attending two DIY classes at the East Library here in Irving. The first was a bilingual class on how to make bath bombs - those heavenly chunks of good-smelling stuff that explode into a colorful fizz in your bathtub. A second bilingual class showed us how to make homemade soap bars, which also smell divine and also cost pennies on the dollar to make. Both of these classes were free and open to the public. 
This is all to say that there is a treasure trove of information to be found in Irving's libraries. Just hop on the Irving Public Library website and look at the event calendar for their next class or event.  Or hop on the Visit Irving website and look at the events calendar there.  You never know when you can learn how to make a last minute gift or two.
And speaking of last minute gifts, I've listed below five unique and quick gift ideas that you can find here in Irving.  You're welcome.
Las Colinas Holiday Market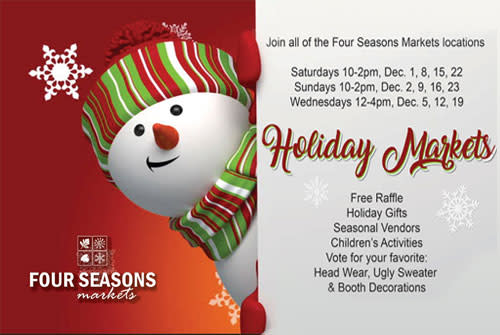 The Las Colinas Farmers Market is open on Saturday AND Sunday this weekend, from 10 am - 2 pm. Not only can you find fresh fruits and veggies, but lots of vendors and seasonal items as well.  The market is located in the parking lot at Lamberti's Ristorante and Wine Bar.  LEARN MORE
---
Winterfest Adult Craft: Snowman Gift Bags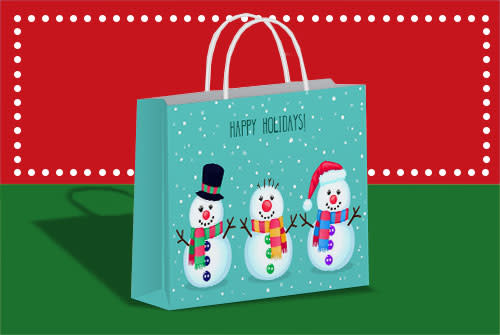 Drop by the Valley Ranch Library on Friday, December 21, at 4 - 5:30 pm to learn how to create a customized snowmen gift bag. You can drop any gifts inside and it makes a great present-ation.  This class is for adults 18 and older.  The cost is free.  LEARN MORE
---
Comfort and Joy Gift Tags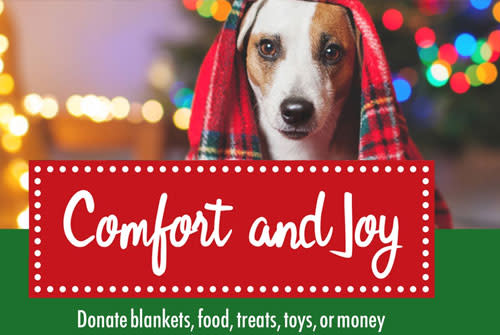 Every year the Irving Animal Care Campus employees and volunteers invite you to visit the center at 4140 Valley View Lane 75038 and marvel at their holiday decorations and Christmas tree.  The tree is decorated with cards listing items people can donate.  You can get yours here. Then pick up a large blanket, some canned dog or cat food, or pet toys and fill out one of the cards. Only instead of placing your name on the card, put down the name of a family member or friend and make a duplicate to show them how you've blessed some homeless shelter animals in their name. It'll melt their heart. The Shelter is open from 11 am - 6 pm Tuesday through Friday and 10 am - 5 pm on Saturday.  LEARN MORE
---
Great Music, Great Food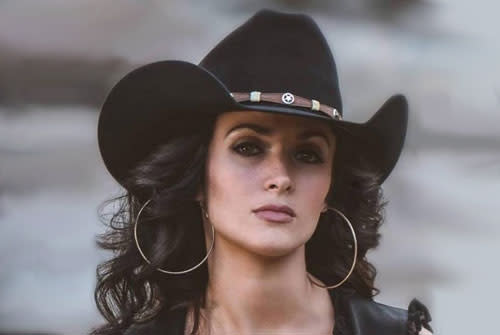 Genevieve Allen will be performing at The Ranch this Friday and Saturday night beginning around 8 pm.  Here at The Ranch, you can enjoy great music to go with your great food.  And now you get a $10 bonus card when you purchase any $50 gift card.  You can use that bonus card on yourself or give it to a friend.  Or you can buy a lip-smacking homemade pecan pie and surprise your family for those holiday dinners.  LEARN MORE
---
ELF Movie Party at Alamo Drafthouse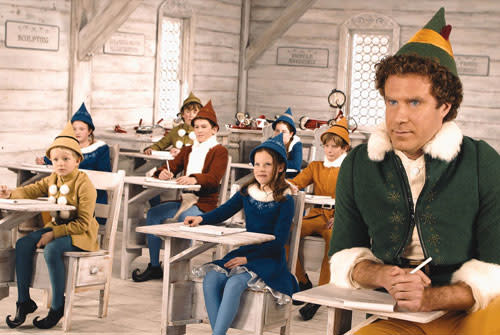 An Alamo Drafthouse gift certificate is an excellent idea. Then you can plan on going to an encore presentation of ELF this Saturday or Sunday at 1 pm or Monday through Friday, Dec. 24-28, at 7 pm. Their ELF Movie Party features all sorts of fun props - a themed contest before the film, a snowball fight, bubbles for a few key scenes, and a special scratch n' sniff card so you can 'smell along' with Buddy and his family. Cost of the movie is $14.19.   LEARN MORE
---
And be sure to check out our event calendar for more holiday events!