Joyce Kilmer said it best, I think that I shall never see a poem as lovely as a tree. Since 1872, Americans have observed Arbor Day not only to celebrate our lovely trees but also to plant and nurture them.  This Saturday, everyone is invited to an Arbor Day celebration at Heritage Park downtown where there'll be live music, tons of children's activities, a snake humorist show and so much more. Of course this weekend also offers a wide variety of events for everyone, so branch out with the kiddos or bring your lovely date (person or tree) and experience all that Irving has to offer. 
STOP BY THE PARK

Photo credit: Jasmine Lee, City of Irving
WHERE:  Heritage Park, 217 S. Main St. 75060
WHEN:  Saturday, April 27, 10:00 am - 2:00 pm
COST:  Free admission & parking
When stopping by the woods one night, Robert Frost described the trees as lovely, dark and deep. Share in his and all of Irving's appreciation of trees by celebrating Arbor Day at Heritage Park.  Here you'll find tree climbing demonstrations, children's activities, discussions with tree experts, vendor exhibits and how exciting is this - an educational, yet entertaining show with beautiful live snakes and plenty of laughs by Daryl Sprout with Snake Encounters.  There'll also be live music by the B'nois King Band and free tree saplings, while supplies last.  LEARN MORE
---
MORE DAYTIME FUN!

WHAT:  Irving Ambucs Fishing & Family Fun Extravaganza
WHERE:  Lake Carolyn, 357 West Fork 75038
WHEN:  Saturday, April 27, 9:00 am - 2:00 pm
COST:  $250 per team
The Irving Ambucs is an organization of inspiring people who help conquer challenges related to mobility and independence.  Proceeds of this fishing tournament go to purchase Amtrykes through the Irving AMBUC Chapter to continue their support of the handicapped. In order to score, you have to catch a bagful of five of the biggest and heaviest fish, it's as easy as that.  Although the adult bass fishing tournament check in is at 5:30 am, the kid's fishing starts at 9 am.  There'll be live entertainment, vendors, crafts, Amtryke giveaways, and more.  LEARN MORE
---
WHAT:  Spring Parking Lot Sale
WHEN:  Saturday, April 27, 8:00 am - 1:00 pm
COST:  Free admission
Like Robert Louis Stevenson says, "but of all my treasures the rarest is king, for there's very few people possess such a thing."  This Saturday, drop by the Heritage Senior Center and discover a new treasure for yourself at the Spring Parking Lot Sale.  No telling what you can find here.  This outdoor flea market is for one day only so come early to get the best items.  LEARN MORE
---
WHAT:  Irving Marathon
WHEN:  Saturday, April 27, 7:00 am - 2:00 pm
COST:  $15 - $125
"There's a place where the sidewalk ends and before the street begins," writes Shel Silverstein in his famous poem. Here in Las Colinas, you need not worry where the sidewalk ends when you join the 7th Annual Irving Marathon, featuring a full marathon, half marathon, 10K, 5K and fun run events with live music and fun for the whole family! The Irving Police Department provides course protection and there'll be 8 Aid Stations along the course (in case you don't happen to see where the sidewalk ends). Registration costs benefits the Baylor Scott & White Irving Healthcare Foundation and Reservoir is providing FREE beer (for the runners) at the post party held at the newly-turfed Texas Lottery Plaza. Must be 21 yrs or older, limit 2 beers per runner.  LEARN MORE
---
FOR THE GOOD TIMES!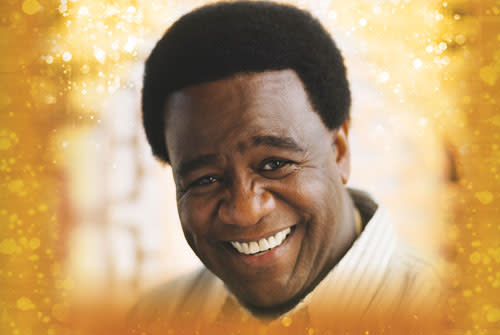 WHAT:  Al Green
WHERE:  The Pavilion at Toyota Music Factory
WHEN:  Friday, April 26, 7:00 pm 
COST:  $43.45 - $63.45+
"I'm, I'm so in love with you, whatever you want to do is alright with me-ee-ee."  The smooth, seductive sounds of Al Green bring me back to the era of wearing bell bottoms and driving my new VW Bug around town in the 70's. But more recently, with his series of gospel albums, this critically-acclaimed singer and songwriter shows off his diverse talents, and especially his remarkable falsetto.  This is a MUST SEE show, with or without bell bottoms.  LEARN MORE
---
MORE NIGHTTIME FUN!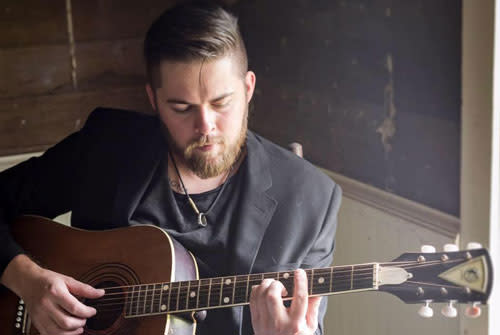 Friday, April 26
Saturday, April 27
Sunday, April 28
---
NATIONAL POET-TREE MONTH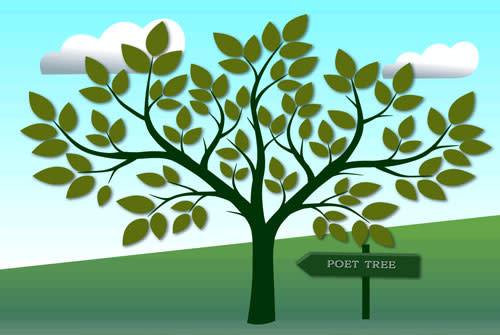 WHEN:  through April 30, 10 am - 9 pm daily
COST:  Free
Did you know that April is National Poetry Month?  When you stop by the library at Valley Ranch, you can allow your creativity to flow by writing your own verses on a "leaf." The leaf is then placed on the Poet Tree, which is planted in the interior glassed-in area of the library.  Go ahead and release your inner Longfellow. It'll be fun!  LEARN MORE  
---
While you ponder weak and weary, o'er weekend fun and frivolity, afford a quaint and curious lore, and remember to be sociable.  Okay, I'll leave the poetry to the professionals.  Just be sure to tag us in your post and stories with #VisitIrving and/or #IrvingRocks. Also follow us on Facebook, Twitterand Instagram to stay in the know.  For additional area events not listed in this blog, visit our website at www.irvingtexas.com and view the events calendar.  Now, get out and enjoy the weekend!